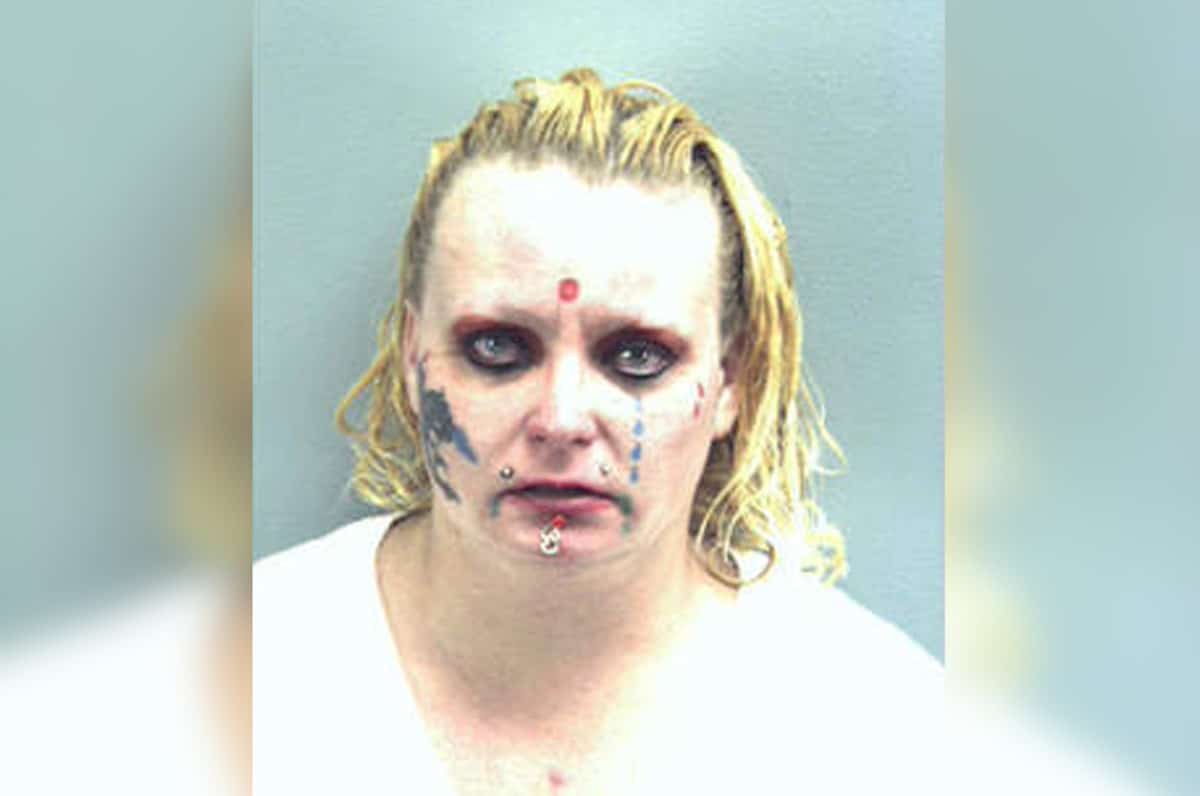 Crystal Mostek a Virginia woman sporting unique facial tattoo and piercings is arrested after allegedly threatening to blow up a Virginia Beach 7-Eleven convenience store. 
Crystal Mostek a 33 year old Virginia woman sporting unique facial tattoos and piercings and heavy make up has been arrested after reportedly threatening to blow up a local 7-Eleven convenience store, Tuesday evening. 
WAVY reported the woman walking into the Virginia Beach franchise circa 8.30pm and allegedly placing a device on the counter and telling a store employee it was a bomb.
Mostek reportedly threatened to blow up the store with the item, which was later determined not to be a bomb, according to a Virginia Beach Fire Department spokesperson, Art Kohn.
Upon her arrest Wednesday, Mostek was booked in the Virginia Beach jail and charged with threatening to bomb or damage buildings and possession of a hoax explosive device.
During aThursday court arraignment, Mostek pleaded not guilty while claiming the charges were false, WTKR reported. Her attorney is reportedly looking into whether she needs mental health evaluation and treatment. 
Investigators have not released a motive for the hoax.
Mostek is scheduled to appear back in court in June.