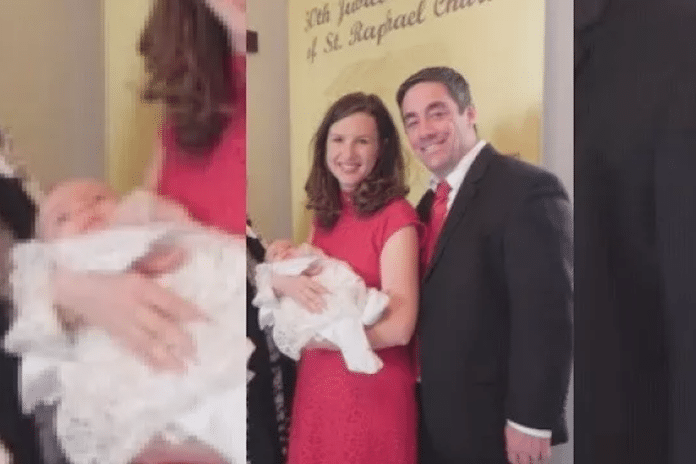 St Louis Hills triple murder suicide: What led to Mary Jo Trokey shooting dead her three month old baby, her husband and self? Postpartum psychosis cited as possible cause.
Mary Jo Trokey a 32 year old St Louis Hills, Missouri mother has killed her three month old baby, her husband and herself in an apparent triple murder suicide.
Shot dead was 33 year old husband, Matthew Trokey and the couple's daughter, Taylor Rose Trokey, before the mother in turn fatally shot herself.
Notice of the murders came after a family friend went to the couple's St Vincent area home on Friday after repeated attempts to reach out met with no response reported the St Louis Post Dispatch.
Investigators say the triple murder suicide likely occurred late Thursday or early Friday.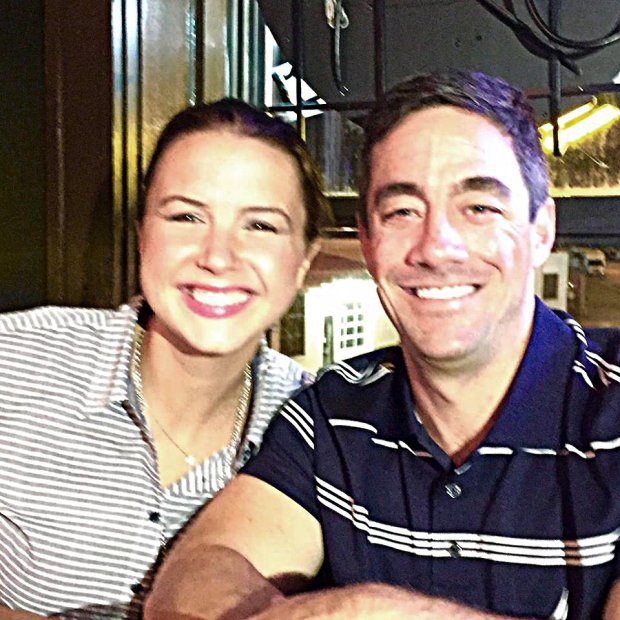 Mary Jo Trokey suffering from postpartum psychosis?
In the aftermath of the triple murder suicide, investigators said the killings may have been the result of postpartum psychosis– a mental disorder and overwhelming depression often triggered by child birth.
The condition can lead to prolonged depression, irritability and in severe cases cause delusional and irrational behavior and in some instances a mother harming her own child.
While postpartum depression is relatively common in new mothers, postpartum psychosis, is much rarer – about one in every 1,000 – and is much more serious.
Sufferers can experience hallucinations or paranoid delusions.
It is viewed as a medical emergency by doctors that needs immediate treatment.
Often the issue is, that the mother does not realize she is acting irrationally, Erin Poniewaz, a therapist at Mercy Hospital in Creve Coeur, told the St Louis Post Dispatch.
'When you're not sleeping, your mind plays tricks on you, and you can lose your footing really quickly,' Poniewaz said.
'Usually the first indication that it's anxiety is when she's distraught by it … she recognizes this is not typical or healthy.'
It is very unusual for a woman to become violent while experiencing postpartum psychosis, they can feel they unconnected with their child, or like the kid would be better off without them.
Those who do kill their children are betrayed by their own maternal instinct, which becomes twisted to believe death is the only way to protect them.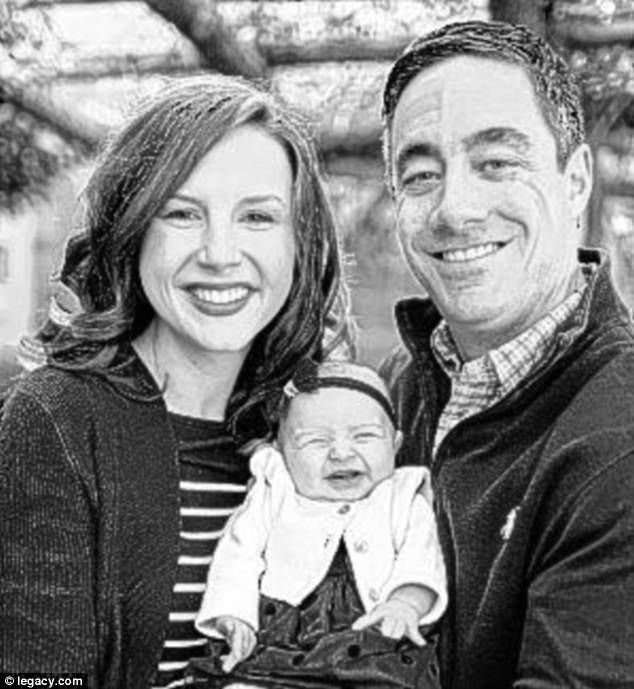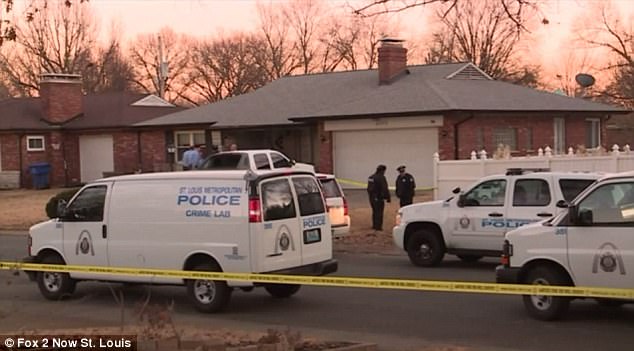 Mary Jo Trokey and husband and child: 'they seemed like the perfect family….'
Of note, investigators told of Mary Jo appears having bought a gun shortly before the murder-suicide, inferring the woman had planned to carry out the killings. 
News of the murders have led to neighbors expressing shock, who described the Trokeys as 'the perfect family'.
'It's a shame,' neighbor Frank Cantone told KDSK. 'That's tragic, especially when you have an infant involved. We've waved at them, said hello.'
A relative described husband and wife as lifelong residents of south St. Louis and South County, having married about five years ago. The father worked at an auto accessory and repair shop.
'They're just a good, Catholic family,' the relative told via stltoday. 'They're good people.'
Family pastor Bob Reiker, who baptized Taylor Rose at the St. Raphael the Archangel Catholic Church in December, was stunned by the news.
He described the family as friendly, 'stable' and active in their local church community. 
'It's hard to imagine what happened,' he said. 'People are baffled by it. It's inexplicable how someone could do this to themselves, let alone their little girl.'
'[They] seemed like a very stable, Catholic couple,' he continued. 'You would never suspect there were any problems that would lead to something like this.'
The St. Louis police department confirmed that the investigation was ongoing.
Postpartum psychosis? Carol Ann Coronado sentenced to life for stabbing 3 daughters dead 
Maggie Dixon North Carolina mom: How I tried to smother my child in hospital
Zarah Coombs Brooklyn mom: Why I beat my four year old son to death with a broomstick
Why did Sophia Hines, suffocate her two children to death?
Why did Jennifer Knarr shoot husband, baby son then self in murder suicide?
Nicole Nikki Kelly. A question of postpartum depression or malice?
Nicole 'Nikki' Kelly suffocates her toddler son and posts pictures on Facebook