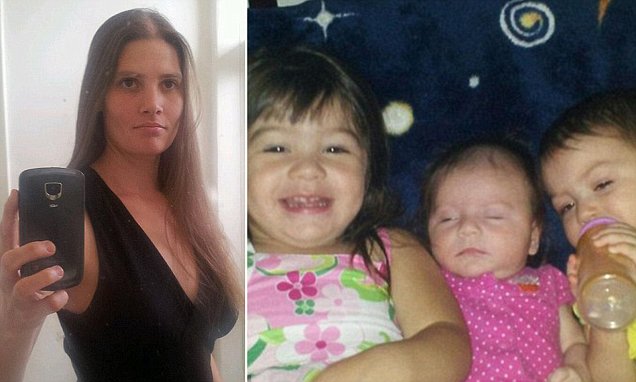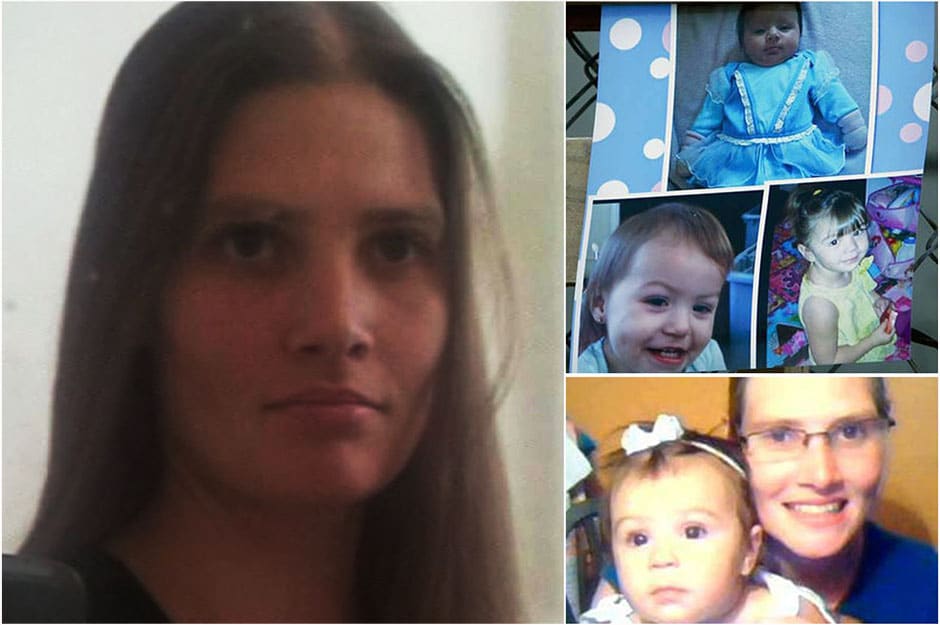 Carol Ann Coronado, a Californian mother who stabbed her three young daughters to death with a kitchen knife was on Monday sentenced to life in prison without parole.
The 32 year old woman's sentencing comes after she was found covered in blood along with her lifeless children on a bed in the family's working class suburb home south of LAX airport on May, 2014.
At the time the deranged mother killed 2-year-old Sophia, 16-month-old Yazmine and 2-month-old Xenia before injuring herself with self-inflicted stab wounds.
Carol Ann Coronado, mother accused of stabbing 3 toddler daughters pleads insanity.
Carol Coronado neighbor: 'She loved the children more than anything.'
Carol Coronado's husband, Rodolfo: 'She's a demon possessed.' 
Why did Carol Coronado murder her three babies? Found naked with knife 
Coronado pleaded not guilty by reason of insanity four months later, but a judge found Carol Coronado  was sane at the time of the crime.
She was convicted of three counts of first-degree murder late last year after a bench trial.
Her defense attorney maintains she was suffering from postpartum psychosis.
According to a definition via wikipedia, the site defines Postpartum psychosis (or puerperal psychosis) as a state of being that covers a group of mental illnesses with the sudden onset of psychotic symptoms following childbirth.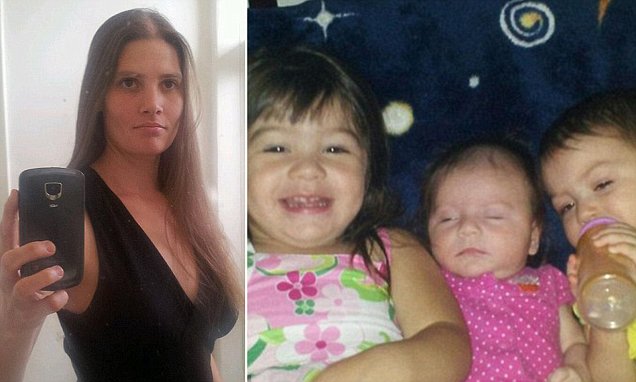 Offered Stephen Allen, Carol Ann Coronado's attorney: 'I think there was a lot of evidence to show that she was in fact suffering, and there was no resources or means to see and go from there. They just didn't know what to do.'
Nevertheless witnesses portrayals painted a picture that the mother had instead acted out of malice.
'She had a zoned-out look' as she was led away in handcuffs, neighbor Ashley Madrid, 27, told at the time of the mother's arrest.
Husband Rudy Coronado told of seeing 'a demon' inside his wife upon discovering the horrific scene. At the time the husband had been working on a truck across the street.
Told the children's father during trial: 'It's real hard to say forgive, but I am an understanding person and a realist and I realize this is a real disease.'
In turn presiding judge, Superior Court Judge Ricardo Ocampo held that the mother had not been under postpartum depression, holding that Cornardo was sane at the time of the murders.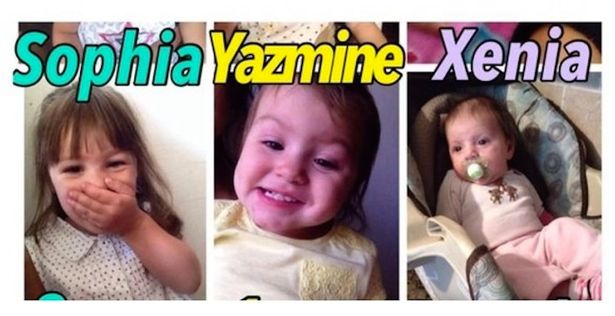 Leading into Carol Ann Coronado sentencing, the woman's lawyer pleaded for leniency, asking the judge to send her to a mental hospital instead of jail.
Ocampo declined and said any treatment 'will have to be in state prison.'
During trial, prosecutors argued that the woman sought revenge on her husband, who told her he was considering a divorce.
Prosecutors also told on the day of the murders, one of the girls had a messy accident in the bathroom, and that may have led Coronado to snap.
Her obstetrician reportedly testified that Coronado showed no signs of depression after the birth of her third daughter two months earlier.
Prosecutors declined to seek the death penalty, according to the L.A. County District Attorney's Office.
Noted a report via the laist: Joy Burkhard, founder of a nonprofit called 2020Moms that helps women with postpartum depression, also asked the judge during Monday's proceedings to send Coronado to a hospital rather than prison. "Ms. Coronado was suffering from delusions and, most likely, postpartum psychosis … she needs help," Burkhard said. "We failed her, we failed her family, our health care system failed her, we cannot fail her twice."
Coronado's lawyer has said he plans to appeal.