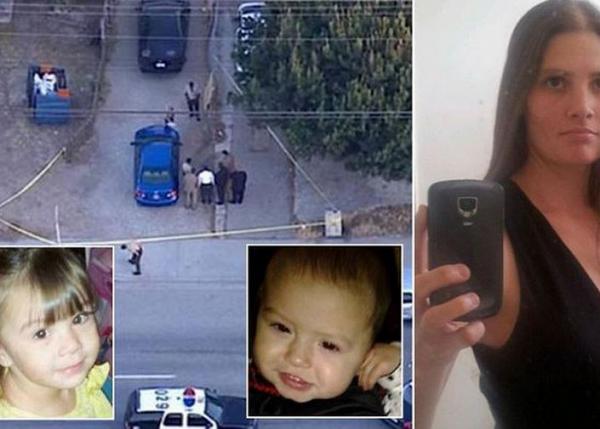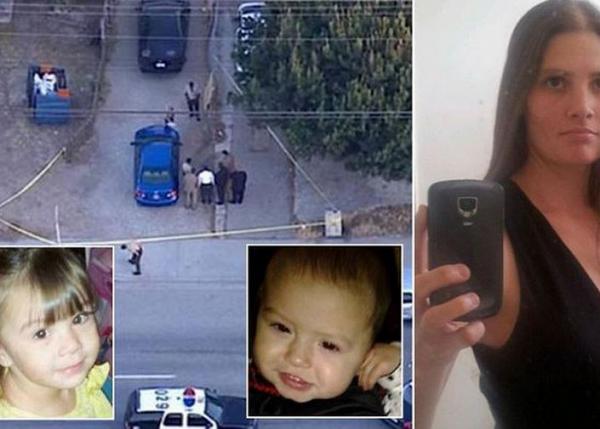 In a first telling since the horrific murders of Carol Coronado's children, Carol Coronado's husband, Rodolfo Coronado has this afternoon told that his wife acted like a 'demon possessed.'
Carol Coronado neighbor: 'She loved the children more than anything.' 
Why did Carol Coronado murder her three babies? Found naked with knife 
At the time of the triple murders of their daughters, aged 3 year old to 2 months old the father was outside working on his automobile when Carol Coronado's mother who had been visiting came running outside frantically crying that her daughter was 'crazed.'
dailyjournal: Neighbors and authorities say the woman frantically ran outside, throwing a bloody knife to the ground and told the girls' father, who was working on a car, that his wife had gone crazy and killed all the kids. Then she called 911.
Added the husband: 'I don't know why the hell this happened, she killed my babies man, she killed my babies.'
'It was like a demon possessed. She was a girl with a good career ahead of her, I just don't know why it happened. If I knew why it happened, it would answer all my questions.'
To date cops have who found Carol Coronado naked in the blood drenched family bed has yielded little as to why she went on the rampage. At the time of her discovery, authorities told she had been attempting to cut her own wrists.
At present police have declined to publicly comment on any possible motive for the murders.
Since the stabbings, a neighbor, Ashley Madrid said the children's grandmother told her that the woman had called earlier in the day and said that she was going crazy.
Netizens were outraged by the horrible crime. Some theorized that post-partum depression may have played a part in the gruesome murders. Janine Beck wrote on KTLA's Facebook page:
'Postpartum depression is real. Please be aware that it CAN lead to psychosis. Please educate yourself so that you can help yourself or someone you know prevent these kind of tragedies.'