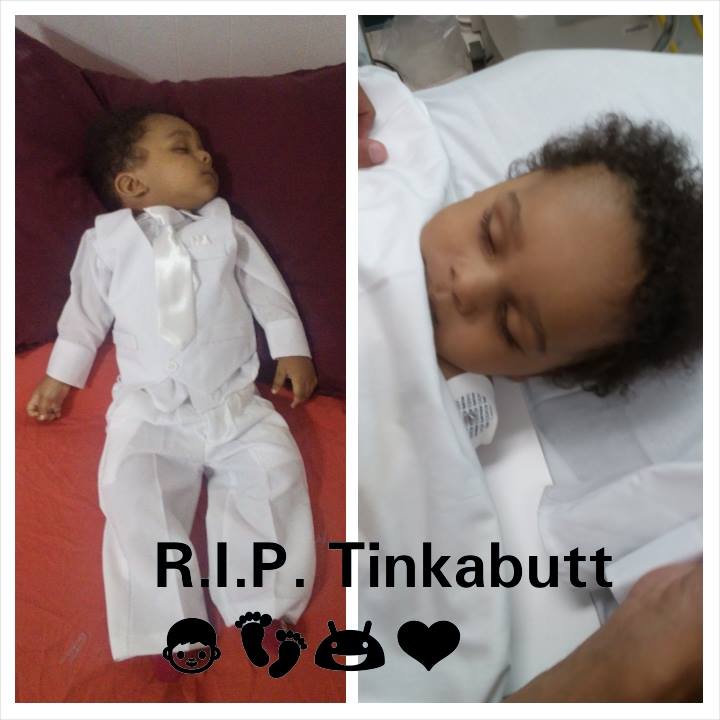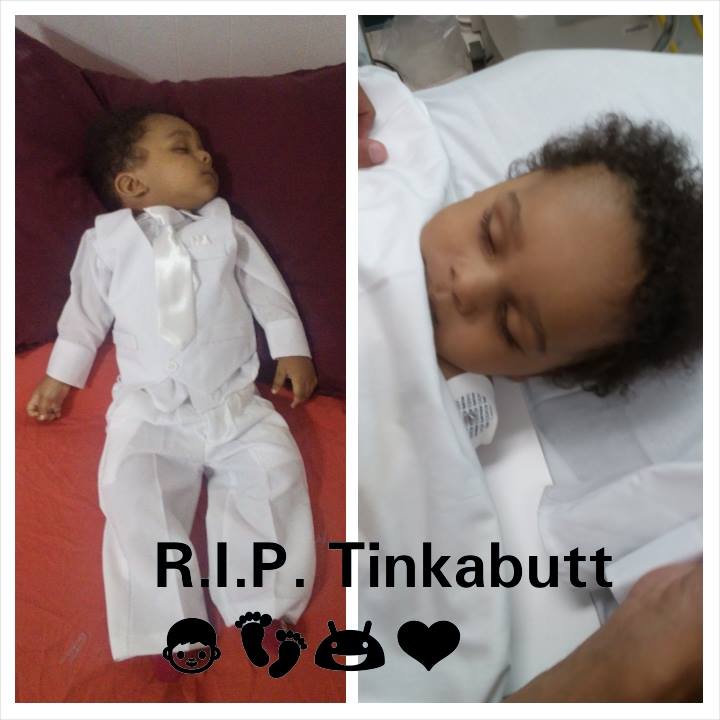 Nicole 'Nikki' Kelly a 22 year old mother from Queens, NY has been charged with second degree murder of her toddler son, Kiam Felix Jr after she came to suffocate the 11 month old boy.
Nicole Nikki Kelly. A question of postpartum depression or malice? 
The child's death came after the woman told having reached her 'breaking point' and not 'wanted him anymore.'
The child would be pronounced dead after being taken to nearby Elmhurst Hospital this past Sunday.
Yet it wasn't until friends of the woman came to notice that she had posted an image of her son's corpse (see above) on Facebook that they came to realize the gravity of the situation.
Posted underneath the image of the toddler's corpse was the message: 'R.I.P Tinkabutt.'
Police said that Kelly, a former Home Health aide, killed Kiam by wrapping him in a bed sheet, leaving him unable to breathe, according to Pix11.com.
Queens DA Richard Brown said that she 'callously left him alone for half an hour to die.'
A neighbor said that when the boy's father, Kiam Felix Sr, who is not suspected of being involved in the death, arrived at the house there was a great deal of shouting.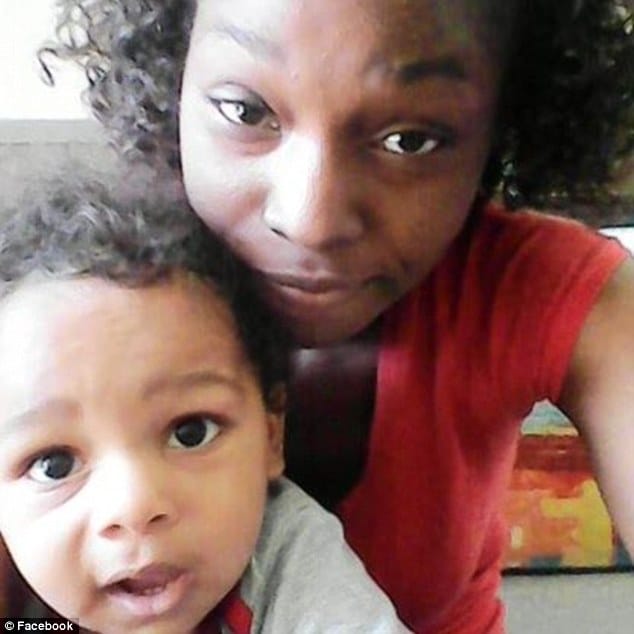 Told the unnamed resident via The New York Post: 'I could hear him yelling, "I'm not waiting for the f****** ambulance, he's not breathing!"'
If Kelly's unnamed housemate is to be believed, the disturbing nature of the story doesn't end with the allegations of murder.
The housemate, who Kelly rented a room from, told Pix11.com that the toddler was dressed in a white-collared shirt, tie and pants, when he was taken to hospital – and a picture of him dressed like this appeared the next day on Kelly's Facebook page.
Along with the photograph carrying the 'R.I.P' headline, Kelly left a message which read: 'Missing my baby boy so much wish there was some way I could bring him back to life. I feel horrible knowing he passed away Am his Mother I was supposed to protect him I know his spirit will always be around me.'