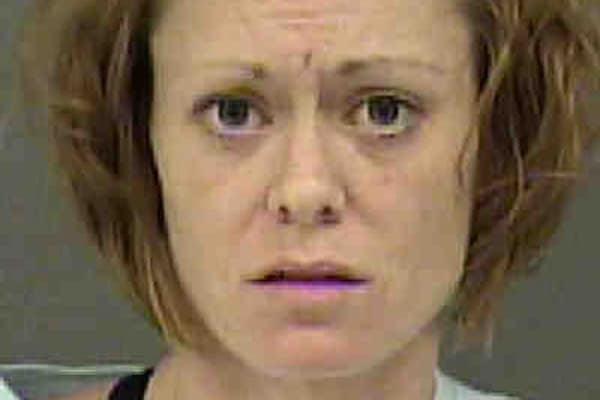 What led to Maggie Dixon a North Carolina mother trying to suffocate her son to death? A question of postpartum depression or intentional murder attempt?
Maggie Dixon a 32 year old Charlotte, North Carolina mother has been accused of trying to smother her hospitalized one year old son with her hands and a pillow over the weekend.
Upon appearing in court Tuesday afternoon to face charges of attempted first degree murder and felony child abuse inflicting serious bodily injury, a judge raised Dixon's bond from $175,000 for a first degree attempted murder charge to $250,000. 
Her bond for a felony child abuse charge remained unchanged at $25,000. In the event the mother made bond, the judge also ordered the woman away from her son.
According to the Charlotte Observer staff at the Levine Children's Hospital told authorities that Dixon had been alone with her son when monitors showed abnormalities in his breathing.
'Hospital staff checked on the infant and then observed Dixon on video surveillance attempting to suffocate the infant,' said a police statement obtained by the paper. 'Dixon was immediately removed from the room by hospital staff.'
According to Charlotte-Mecklenburg Police Department statements obtained by WSOCTV, Dixon is alleged to have been caught on cameras attempting to suffocate her son with a pillow and her hands four times over the course of 15 minutes.
The attempt at the boy's life only ended after hospital staff forcibly removed the mother from the hospital room.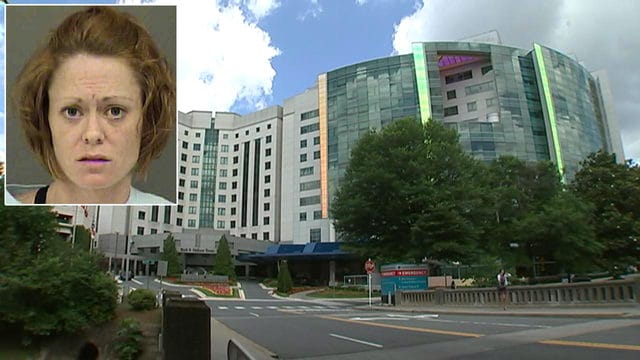 Prosecutors say Dixon initially denied the allegations to detectives, but later admitted to knowing her actions were threatening her son's life
Dixon's neighbors in Rockingham told NBC Charlotte that the mother had been struggling for sometime with what they believe is postpartum depression.
They also say her son was born premature and had related health issues, including pneumonia and that Dixon had recently separated from her husband. CMPD has not yet confirmed that Dixon battled postpartum.
According to Dr. Judith Thorne, board member of the Postpartum Support International Carolinas, postpartum depression impacts 1 in 7 mothers, which is approximately 950,000 American women each year.  That number could be higher with many cases going unreported.
Of note, prior to the episode at the hospital, there had been no known prior attempts of the mother abusing her baby son.
Of disconcert, a report via wsoctv told of Dixon having a prior medical background as a respiratory therapist.
She worked in the field from 2008 to 2011, but her license has expired.
The boy remains hospitalized but is expected to make a full recovery. The Department of Social Services continues to assist in the investigation.