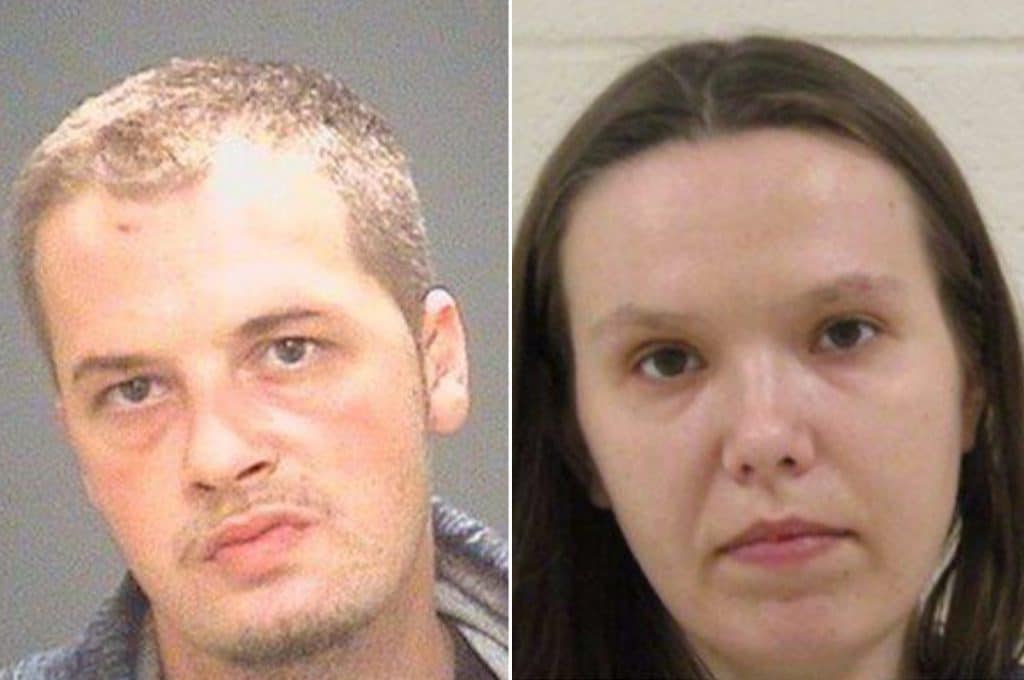 Charles Dowdy and Danielle Simko eight year old son overdoses on heroin. How America's opiate epidemic continues to plague middle America. 
Charles Dowdy and Danielle Simko an Ohio couple have been charged with child endangerment after their 8 year old son overdosed on heroin.
Yes here we go again America.
Notice came when Dowdy called cops to his Brea home on January 11 after the man noticed his son wasn't breathing and his lips having turned blue.
'I think he was sleeping and I think what happened was he rolled over and I don't think he could breathe,' Dowdy can be heard saying in audio obtained by WYKC.
The call also reveals that Dowdy incorrectly told the dispatcher his son was 7 years old.
A report via the Washington Post tells of responding cops finding Dowdy performing chest compressions on the child. 
After feeling a pulse on the boy, officers took him to Southwest General Health center, where he was resuscitated.
Police suspected Dowdy and the boy's mother, Simko, were using drugs after syringes were found at the home.
Dowdy and Simko admitted using drugs earlier that day after a bag of heroin and prescription pills was found inside their son's sock and in a toy watch. Also found were syringes at the couple's home, who were believed to be high when police initially responded. 
The boy's urine later tested positive for heroin.
James Acord, Rhonda Pasek heroin overdosed photos: Parents passed out with 4 year old in backseat
Did Brenden Bickerstaff Clark go too far with his heroin overdose video?
Alyssa Bazala heroin mom passes out with toddler in back seat of car
Christopher Dilly, Jessica Lally overdose to death: 'Mommy and daddy won't wake up'
Underscoring the persistent heroin epidemic that continues to afflict middle America, a neighbor, who did not want to be identified opined the incident underpinned a new rock bottom.
'Absolutely horrible, the whole epidemic thing,' the man told via wkyc. 'It's just way out of hand and it's hitting awful close to home now. Real close to home. We live on the same street. It's devastating to hear.'
Cuyahoga County has been among the hardest hit in the nation's opioid epidemic. Earlier this month, the Cuyahoga County medical examiner announced that there had been at least 46 confirmed fatal overdoses in January from heroin, fentanyl or a combination of the two. The deaths were evenly divided between residents of Cleveland and those who lived in the suburbs.
Dowdy and Simko were arrested at the hospital. During their arraignment Friday, their bond remained at $150,000. Their next hearing is on Feb. 22.
Both Simko and Dowdy are not to have any contact with their child. The boy is staying with relatives, Fox reported.