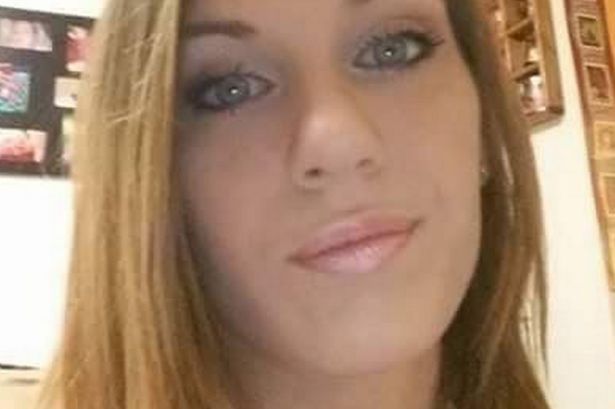 Alyssa Bazala heroin overdosed. How one mother's dependency on heroin led to her endangering her child as she is arrested after public incident.
Alyssa Bazala a 25 year old Irwin, Pennsylvania mother has been arrested after police found the woman passed out from heroin in the driver seat of her car with her one year old baby in the back seat.
The mother's arrest came last Thursday, circa 3am after cops spotted the mom unconscious in her car with the engine still running at a Speedway gas station on East Fifth Avenue.
According to a report via WPXI the intervening officer told of finding Bazala 'in a daze' with her one year old son in the back seat.
Police say that they knocked on the windows but when Bazala came to she seemed confused and took an entire minute to open the door.
When she did finally open the car, they noticed she was holding a bag.
When confronted, she admitted there was 'nothing good' inside.
Officers opened the bag to find several empty heroin stamp bags and a hypodermic needle.
Police also found ten suspected stamp bags of heroin in Alyssa Bazala's hoodie pocket and five empty heroin stamp bags stashed in the baby's diaper bag.
Bazala was arrested and her son was initially take to hospital to be checked over. He is now in the care of his grandmother.
The mother is due in court on October. 
Not necessarily understood is if friends and family were aware of the woman's dire drug dependency and whether social service agencies had attempted to make any overtures on behalf of the mother's child?
Christopher Dilly, Jessica Lally overdose to death: 'Mommy and daddy won't wake up'
James Acord, Rhonda Pasek heroin overdosed photos: Parents passed out with 4 year old in backseat
The incident is the latest in a heroin epidemic gripping the US.
In June, a report via reuters cited the United Nations warning of a heroin epidemic gripping America with cheap supply helping push the number of users to a 20-year high. 
In recent months authorities have said they are coping with an abnormal spike in the number of overdoses after heroin cut with elephant tranquilizer 10,000 times more powerful than morphine was being taken.  
One of the most disconcerting cases came earlier this summer, when City of East Liverpool, Ohio police released images of a couple slumped, passed out in their car with a four-year-old boy looking on from the back seat.
The woman, 50-year-old Rhonda Pasek, who became known as 'heroin grandma', was sentenced to 180 days in jail after pleading no contest to child endangering. Her boyfriend James Acord received 360 days in jail for child endangering and operating a vehicle under the influence.