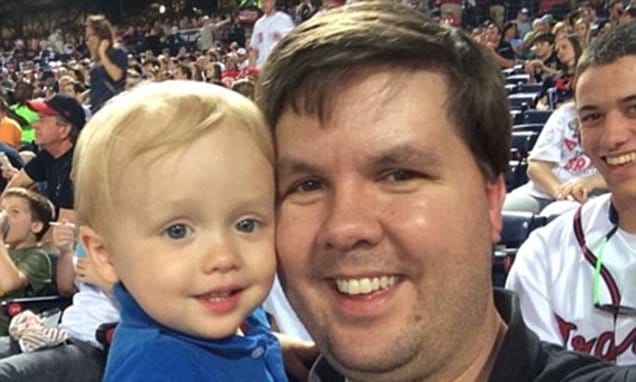 Justin Ross Harris guilty: How a Georgia father conspired to rid himself of his fatherly duties so he could live his voyeuristic life and carry on with extra marital affairs.
A Georgia jury on Monday found Justin Ross Harris guilty of murder after the man left his 22 month old toddler son, Cooper, in a hot car to die.
The guilty verdict comes after 21 hours of deliberation over four days in which the jury found the father guilty on all eight counts of charges against him, in their first vote.
Leading up to his trial, the 35 year old Georgia father was charged with malice murder, two counts of felony murder, first-degree cruelty to children, and second-degree cruelty to children.
Of note, a report via ajc told of the former Home Depot web developer showing no emotion as the verdict was being read.
The guilty verdict ensures that Justin Ross Harris will serve at the very least 30 years in a Georgia state prison, with maximum sentencing guidelines meaning the man could be sentenced for up to 100 years to life imprisonment.
Cooper Harris' death came on June 18, 2014 after the child's father left his toddler son in a hot car for seven hours while he worked at his Home Depot job in Marietta, Georgia.
On the day of the child's death, temperatures inside the car approached 120 degrees, according to expert witnesses for the prosecution. The child's death follows after investigators claimed Ross had previously gone online researching 'hot car deaths'. 
#BREAKING VERDICT: Justin Ross Harris is guilty of murder https://t.co/fJeiMmW28D pic.twitter.com/ouaLi3iR5O

— AJC (@ajc) November 14, 2016
Did Justin Ross Harris and Leanna Harris conspire to murder?
Justin Ross Harris texted pictures of his penis to 17 year old teen whilst son died 
Justin Ross Harris admits researching child deaths inside vehicles 
Justin Ross Harris son, Cooper died because of hyperthermia 
Justin Ross Harris researched animals in hot cars before son's death 
Justin Ross Harris arrest warrant: He went to his SUV during lunch 
Did Justin Ross Harris intentionally kill his 22 month old son Cooper? 
Matters came to the fore when Harris and his son shared breakfast at a Chick-fil-A on the morning of June 18, 2014. Instead of taking his son to a company-owned day care center after their meal, Harris drove a short distance to his job as a Home Depot web developer.
At the time, the father parked his car and locked the doors with his son still inside, strapped to his child safety seat on the SUV's rear seat.
The windows were up. The temperature inside reached over 120 degrees, according to trial evidence. Cooper died of hyperthermia during the 7 hours Harris worked inside his office.
In his defense, the father told police he forgot to take his son to day care after breakfast, while prosecutors argued Cooper's death was deliberate and intentional. Harris defense team had argued along that Cooper's death was a tragic accident.
During trial testimony, Harris' defense team brought in a memory expert witness who testified that a 'U-turn' in traffic, necessary to navigate outside the Chick-fil-A restaurant, could have created a memory lapse and caused Harris to forget his plan to drive Cooper to a nearby day care center.
Instead of making a left-hand turn to the child care facility, Harris kept driving straight, the expert explained. Harris was likely on 'auto-pilot' and drove the .6 mile 'well-worn' path to his job completely forgetting that his son was still in the car, he said.
Cooper could easily have fallen asleep in those moments, Harris' attorneys suggested.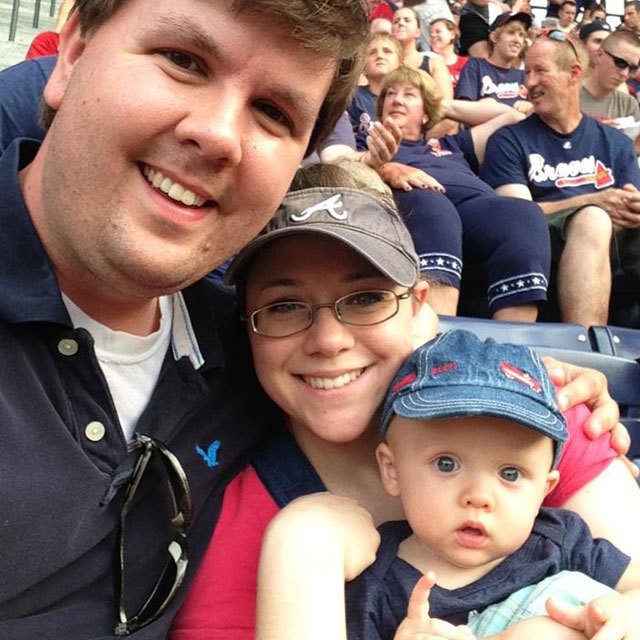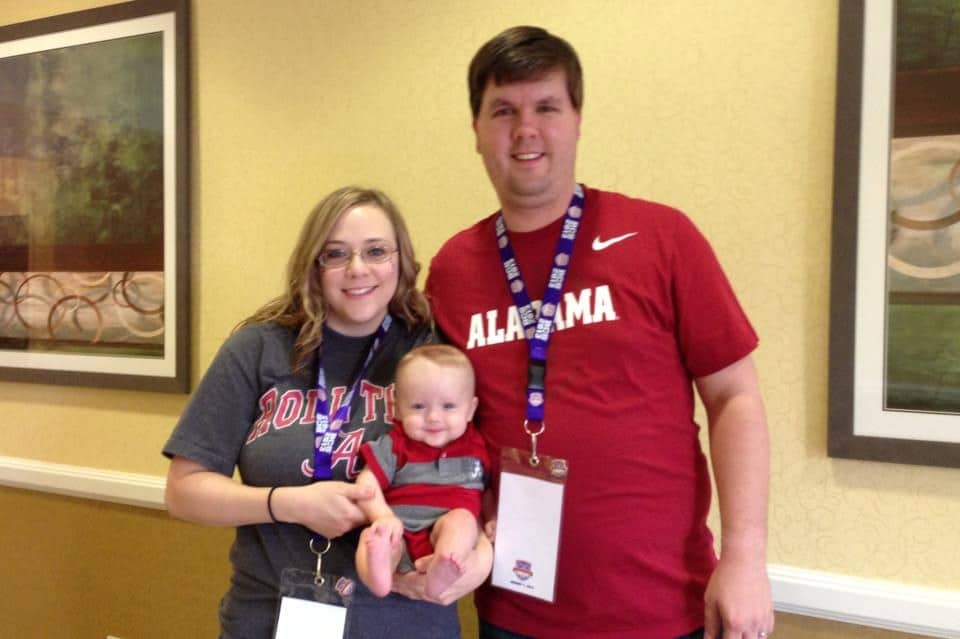 What may on the surface have appeared as a tragic accident argued prosecutors was Harris' deliberate attempts to lead attempt to lead an illicit life outside of his marriage which had motivated the father rescinding his obligations as a father.
Prosecution evidence showed Harris 'sexted' other women constantly, including on the day his son died, with the father sending detailed verbal descriptions and narrative accounts of sexual excitement and sexual conduct, including images of his private organs.
Prosecutors argued Harris led a 'double life' and was obsessed with sex. During trial, prosecutor Chuck Boring said Harris longed for a life free of children, marriage and responsibility. Cooper's death argued the prosecutor was 'deliberate' and 'intentional,' with the father having previously told in video, texts that he wished to live a child free life.
Among the prosecution's witnesses were a former prostitute and several women who were teenagers when they embarked on affairs with Harris.
Harris' ex-wife appeared for the defense and told the court he had 'destroyed my life'. 
Further incriminating the father argued prosecutors were what they claimed was suspicious computer activity, with prosecutors saying Harris had researched hot car deaths online. 
But an expert in digital forensics and data recovery, called as a defense witness, said that his research of Harris' computers did not reveal any searches by him about 'hot car deaths' or 'how hot a vehicle must be for a child to die inside it'.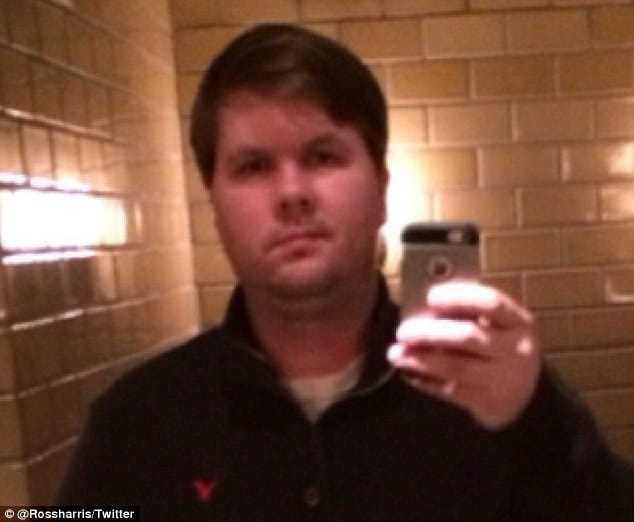 Prosecutors also brought into evidence parking lot surveillance video images which showed the father going to his car after lunch and tossing in some light bulbs he'd purchased, though never going inside the car. The images raised questions whether the father ought to have noticed at that point his son was sitting in the back seat upon approaching the vehicle.
Harris himself declined to testify.    
During testimony jurors viewed the car that was both crime scene and murder weapon. The viewing included Cooper's red safety seat mounted inside, only inches from where Harris sat.
Cooper's legs were bent and stiff from rigor mortis when police arrived.
The jury was shown videos of Harris at the police station shortly after Cooper's death. He paced around the small interrogation room known as 'the box.' They heard him wail 'Why, God, why? Oh, God!' several times, to no one in particular. 
Harris's sentencing hearing will be set for a later date.