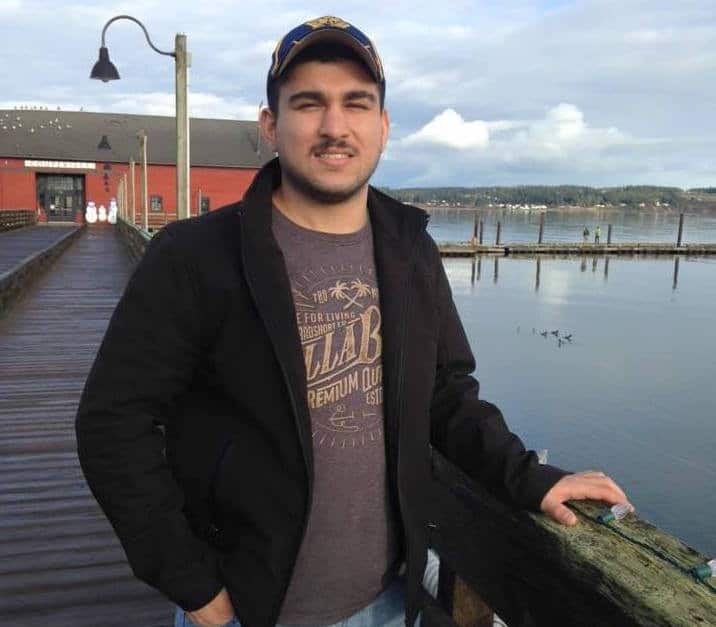 Arcan Cetin misogynist: To what degrees did the shooter's antipathy, womanizing and sexual harassing and violent attitudes towards women motivate him?
In the hours after the revelation of 20 year old Oak Harbor, Burlington youth, Arcan Cetin being arrested as the suspect responsible for the tragic Cascade Mall shooting, a disquieting image of the shooter as a hater of women is beginning to emerge.
Whether Cetin actively reviled women or simply held the belief that they were his to be had and done with to his will, or simply as a matter of indoctrination courtesy of a severe interpretation of his Muslim faith, previous engagements and posts on social media raise awkward questions.
Was the shooting deaths of four women Friday night somehow related to Arcan Cetin harboring misogynist tendencies to all women? Why had he returned to a venue where a former girlfriend had allegedly worked and what were his actual relationships with women to begin with, and to what degree did the youth's reticence towards the opposite sex cause him to harbor a desire to retaliate?
Although bereft of a criminal record prior to his arrest Saturday night, there was ample evidence that Arcan Cetin was a troubled individual, struggling to come to terms with his lot, his state of mind and perhaps struggling to combat conflicting feelings. To what degree isn't as of yet understood, but there had been past instances which point to angst and hostility, either towards family, himself, society, along with towards women.
A regard of the youth's Tumblr account shows Cetin having a morbid obsession with serial killers, while a regard of the shooter's reported Youtube account documents the youth's fascination of violent video games, including a Call of Duty, his "likes" on Youtube include gun videos, gaming videos, and a bong cleaning video.
In some measure Arcan Cetin was an individual who lived in a kind of escapism and in his mind, surrounding himself with degrees of violence.
A regard of Cetin's Myspace account shows him posting photos of himself with guns, while peppering allaying himself with homophobic dispositions.
Writes the shooter in one passage: 'ME AND MY UNCLE'S (LEFT) M16. No gay comments yes I was "fat" Cmon i lost 50 pounds. I'll take a new picture..Soon.'
Sarai Lara, Belinda Galde, Beatrice Dotson, Shayla Martin, Chuck Eagan identified as Cascade Mall shooting victims
Was Molly Bridges Arcan Cetin's ex girlfriend intended victim or collaborator?
Arcan Cetin photos: Stole dad's guns looking for ex girlfriend
Why did Arcan Cetin Cascade Mall shooter target victims?
Why? Cascade Mall shooting leaves 5 dead, one injured.
A report via the The Seattle Times tells of Cetin having previously been charged with three counts of domestic assault for attacking his stepfather, along with being arrested for drunk driving.
Island County District Court records show that Cetin was told by a judge on Dec. 29 that he was not to possess a firearm.
However, Cetin's stepfather urged the judge not to impose a no-contact order, saying  his stepson was 'going through a hard time' and that he couldn't help him with the order in place.
What led to the stepson going through a hard time is yet to be understood, but there were clues that the young man was struggling with sheer survival.
According to the seattletimes, local Marty Baldwin, a couple years ago had allowed the suspected gunman, who was homeless at the time, to move in with him and his wife.
How Cetin at the age of 18 became homeless is a question worth asking, whether by choice, or whether as a result of being asked to leave the family home?
Baldwin told of eventually kicking out the youth out a few months later after learning the younger man was using and selling drugs, he said.
Baldwin said he called 911 Friday night after recognizing the man he knew as "Frankie" on TV.
#ArcanCetin, typical skittle. Violent, rapey, and ultimately murderous. Tell me again how skittles is a candy of peace. ? pic.twitter.com/A6LycQ9lPO

— Ricky Vaughn (@Ricky_Vaughn99) September 25, 2016
Yet it's an account via local woman, Uhlaine Finnigan, which hints of the shooter's 'dismissive' and misogynistic attitudes he held towards women.
In a post via Facebook the woman claimed she'd attended high school with Cetin, noting that Cetin had made unwanted sexual advances toward her and her friends.
Wrote the woman, 'I fucking went to high school with this perverted piece of shit … He'd grab and slap my friends and I's asses and even caressed my friends chest, along with other women. Has been known to be violent towards girls too. This was a target against women. Rot in hell.'
Several others commented on Finnigan's post claiming they also attended school with Cetin, and that he targeted them, too. One user, Daya Lafaye, claimed he harassed her in the 4th grade, when students are typically aged 9 or 10.
'Holy shit dude I met him in 4th grade. And even then he was sexually harassing my friends and I. What the fuck,' she wrote.
Despite reports that Cetin had graduated from Oak Harbor high school, one user, Zack Jones, claimed Cetin never made it through after being expelled as a result of allegedly sexually harassing a teacher.
Of note at the time of the shooting, Cetin was believed to be single, but he had recently been in a relationship. In the past, he appears to have been infatuated with several women, which he viscerally described his encounters with: 'I grinded Freshman, I grinded Sophomores, I grinded JRs, I grinded EVERYONE. Seniors were the best haha. Freshman girls suck hardcore at parties'.
While Cetin may have been taking liberties with choosing the word 'grinding' in the aftermath of Friday's mass shooting and the victims having been almost all women, both old and young, Cetin use of the word 'grinding' may have more of a vehement nihilistic hateful tinge to it than the ordinary teen just getting his rocks off. And this may in some degree explain what did happen, Arcan Cetin had finally gotten his rocks off in exactly the way he had wanted for a very long painful and brutally violent moment…..
What we know: #CascadeMallShooting
Arcan Cetin
Turkish Muslim {NOT Hispanic}#ImWithHer?#Hillary
Hitler fan
Misogynist
⏳⌛msm: mentally ill

— Νia-I am-Deplorable (@nia4_trump) September 25, 2016
Wrong again Deplorable – Arcan Cetin is a gun-toting conservative in ROTC- Also a rank misogynist, so GOPhttps://t.co/yzwRbG8ULq https://t.co/kLKJ3D5Scm

— (((Trump's Sister))) (@DemocraticWhore) September 25, 2016