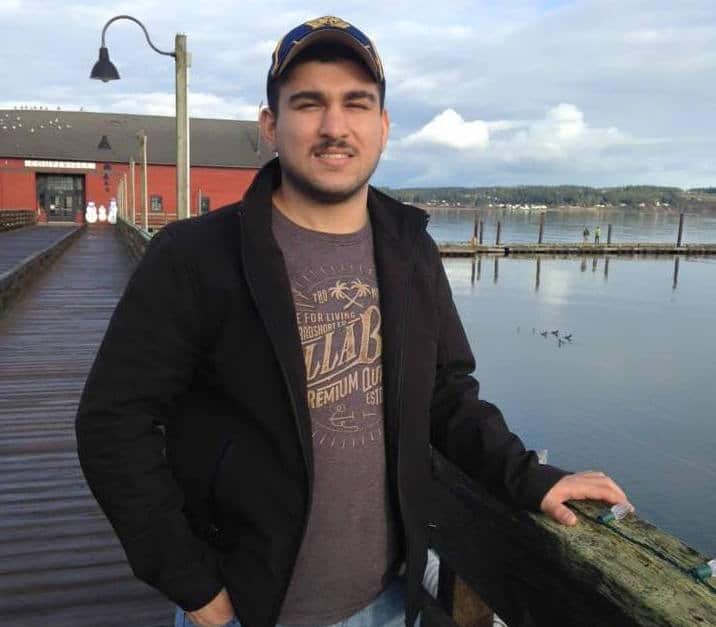 Arcan Cetin Cascade Mall shooter arrested: What led an Oak Harbor individual to target shoppers on a Friday night?
The Washington State Patrol has released a breaking statement on twitter to say the Cascade Mall shooter is in custody. Twitter updates from commentators have identified the individual as Arcan Cetin.
A report via King-TV told of the suspect, a 20 year old man being taken into custody in Oak Harbor, 20 miles south of Burlington. A regard of Arcan Cetin's facebook page showed the man being a resident of Oak Harbor.
An about description of Cetin reveals the individual having previously worked as a former Bagger at Whidbey Island Commissary.
The man's facebook wall also told of Arcan Cetin having attended Oak Harbor High School and originally from Adana, Turkey.
Arcan Cetin misogynist: A history of violence against women
Sarai Lara, Belinda Galde, Beatrice Dotson, Shayla Martin, Chuck Eagan identified as Cascade Mall shooting victims
Was Molly Bridges Arcan Cetin's ex girlfriend intended victim or collaborator?
Arcan Cetin photos: Stole dad's guns looking for ex girlfriend
Why? Cascade Mall shooting leaves 5 dead, one injured.
Arcan Cetin's arrest just before 7 p.m, comes after he walked into the Burlington shopping mall in Washington State and soon after launched an assault inside a Macy's store at the makeup counter.
Reports that Arcan Cetin is in fact The Cascade Mall shooter. #Burlington#CascadeMallShooting pic.twitter.com/ISSjaebWjR

— DeDeKim (@ZDeDeKim) September 25, 2016
Gunman captured tonight by authorities, Details forthcoming, Press Conference tonight at 1800 Continental Pl. Time TBA

— WA State Patrol (@wastatepatrol) September 25, 2016
#BREAKING This is reportedly Cascade mall shooting suspect Arcan Cetin's Facebook page. Lives in Oak Harbour (place of arrest); from Turkey. pic.twitter.com/TLw7x2Hjwq

— Natasha Fatah (@NatashaFatah) September 25, 2016
Initial surveillance footage showed the suspect entering the building, Friday evening without a weapon but walking into Macy's about 10 minutes later carrying a 'hunting-style' a rifle, police said.
Authorities did not say how the suspect may have obtained the weapon — whether he retrieved it from outside or picked it up in the mall.
During the shooting rampage that followed, four men and a woman were shot dead told Lt. Chris Cammock of the Mount Vernon Police Department. The suspect then left on foot, out of range of cameras.
The four female victims died at the scene and the male victim died later at a hospital.
A report via King5 Saturday evening indicated police not believing there was a previous connection between Arcan Cetin and the five victims.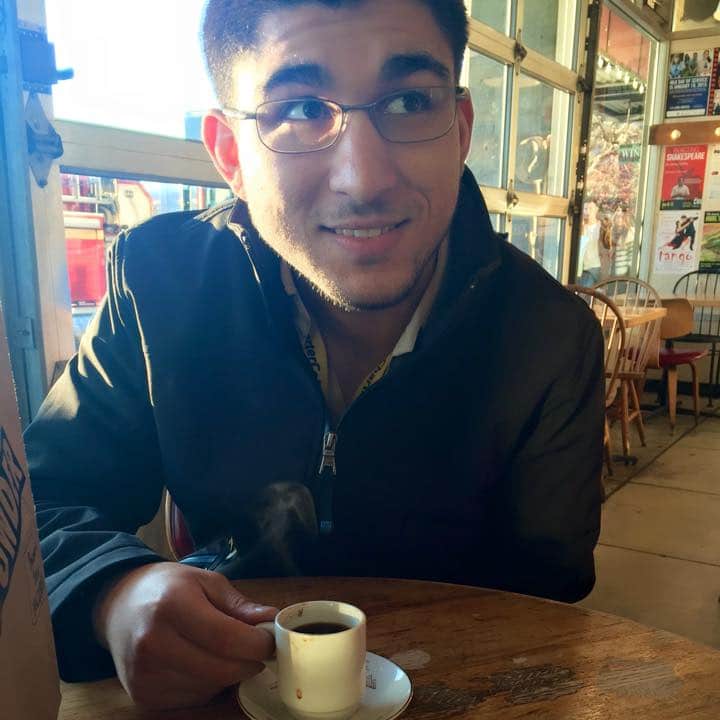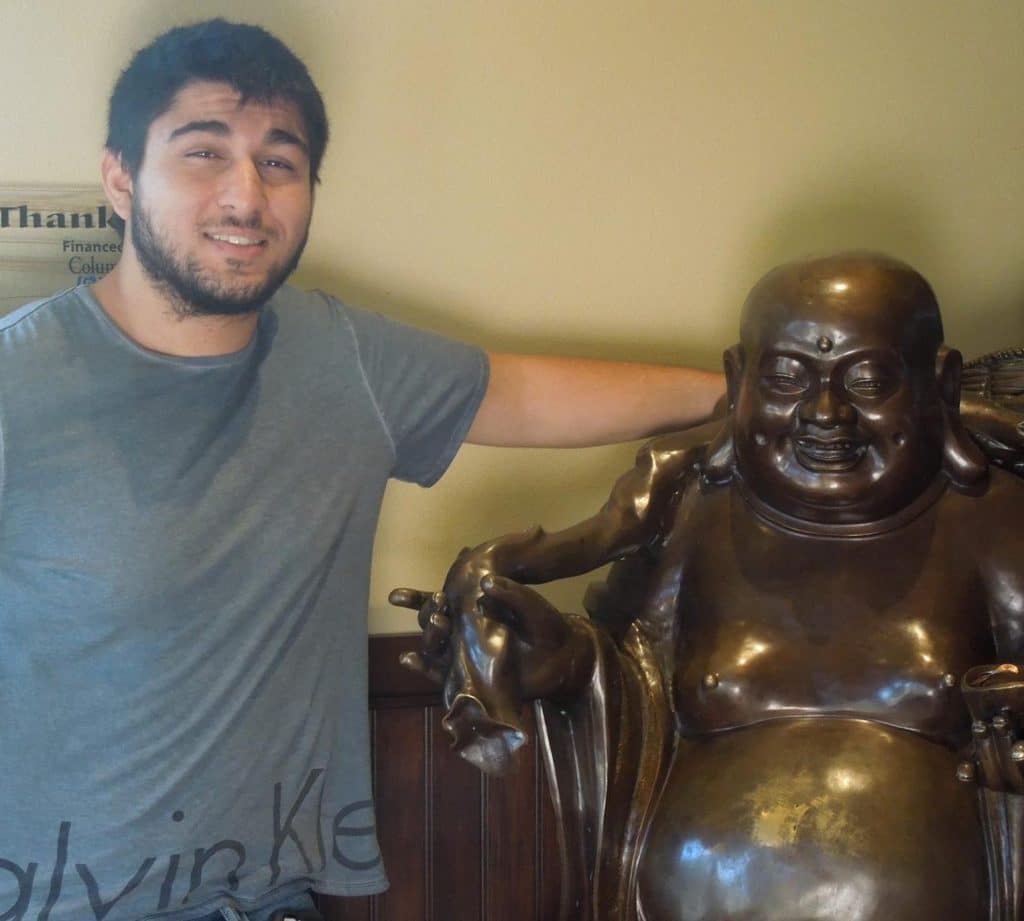 Witness describes arrest of #CascadeMallShooter in Oak Harbor @KIRO7Seattle pic.twitter.com/IFD7QIsjna

— AMY CLANCY (@ClancyKIRO7) September 25, 2016
Pursuant to the shooting, Washington State Patrol spokesman Sgt. Mark Francis said authorities believe that there was only one shooter but that his motive was not immediately known. It was also unclear whether the victims were specifically targeted.
Reiterated Mount Vernon police Lt. Chris Cammock, 'I don't know what his motivations were. I don't know what his motivations were to do this. I don't know what his motivations were to continue. I don't know what his motivations were to stop.'
In possible clues as to what may have motivated the Cascade Mall shooter, KING 5 News reported that Cetin stole three legally purchased guns from his father and went to the Macy's at Cascade Mall where his ex-girlfriend once worked with the weapons. 
The ex-girlfriend quit several months ago and was not at the mall at the time of the shooting.
There have also been unconfirmed reports that Cetin had shouted a woman's name multiple times just moments before opening fire, according to FOX-Q13.
In the moments after the shooting, Skagit County authorities in Burlington, about 65 miles north of Seattle, used 11 search teams and two K-9 units to clear the 434,000-square-foot mall, going shop by shop, warning the situation remained volatile.
'We are still actively looking for the shooter,' Francis said at a news conference. 'Stay indoors, stay secure.'
Authorities distributed blurry photos of the suspect online and appealed to the public for help in identifying him. 
Worth mentioning and perhaps intimating to what degree the shooter may have been influenced is Arcan Cetin's Tumblr account, which seems to show him having a morbid obsession with serial killers.
A regard of the shooter's reported Youtube account is mostly about Call of Duty, a video game; his "likes" on Youtube include gun videos, gaming videos, and a bong cleaning video.
To date it isn't clear how the Cascade Mall shooter came to be arrested and to what degree appeals to the public may have led to the man's arrest. KOMO News reported Cetin having no police record or history of crime in the state of Washington.
No known motives are presently known, that said, the FBI said terrorism is not suspected, sentiments many on twitter debated in the minutes after the suspect's nationality was revealed.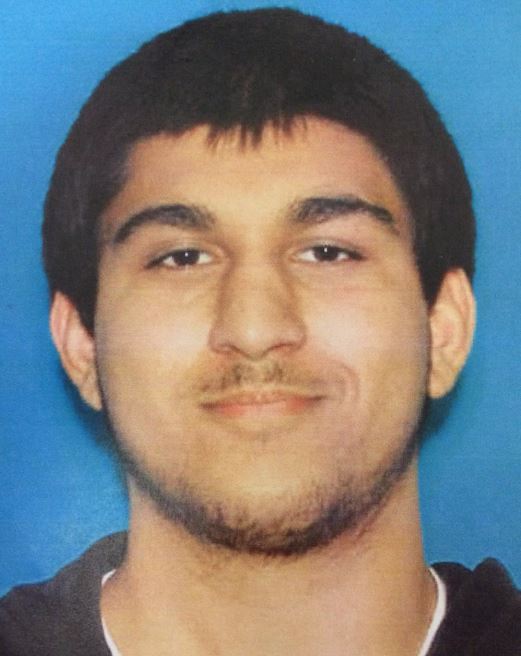 If anyone has information about the #CascadeMallShooting suspect, please call police 360-428-3211 or scinv@co.skagit.wa.us pic.twitter.com/uN6a5AYixd

— Skagit County DEM (@SkagitDEM) September 24, 2016
?Yet another Muslim terrorist is a Hillary supporter

Islamic countries fund Hillary#TerroristsForHillary#CascadeMallShooting
Arcan Cetin pic.twitter.com/HrkhKOBf0D

— ✨Patriotic Mama✨ (@BluegillRises) September 25, 2016