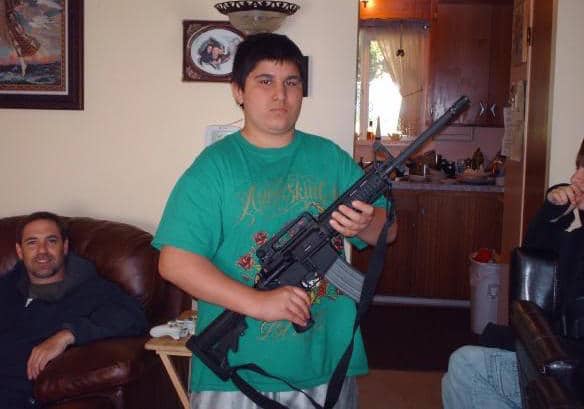 Arcan Cetin girlfriend revenge shooting? Why did the Cascade Mall shooter suspect go looking for his ex at her place of work? Stole guns from his father's home.
In the hours after the arrest of Cascade Mall shooting suspect, Arcan Cetin, new revelations have begun to mount a case that the 20 year old may have been motivated as a result of unrequited love.
A report via KING 5 News tells of the 20 year old Oak Harbor, Burlington native stealing three legally purchased guns from his father and going to the Macy's at Cascade Mall where his ex-girlfriend once worked with the weapons. 
The ex-girlfriend quit several months ago and was not at the mall at the time of the shooting. Something that Arcan Cetin may or may not have been aware of?
Coalescing with the notion that Arcan Cetin may have come to the Burlington shopping mall to take revenge against his ex girlfriend who he may have believed to still be working at the Macy's were unconfirmed reports from witnesses that Cetin had shouted a woman's name multiple times just moments before opening fire, according to FOX-Q13.
To date the identity of the ex girlfriend has yet to be revealed and the degree to which the pair were involved and why if at all, Cetin would have chosen to come looking for her in lethal terms?
Equally disconcerting are images on the suspect's MySpace page showing him holding what appears to be a rifle and another appears to show a revolver. 
Arcan Cetin misogynist: A history of violence against women
Sarai Lara, Belinda Galde, Beatrice Dotson, Shayla Martin, Chuck Eagan identified as Cascade Mall shooting victims
Was Molly Bridges Arcan Cetin's ex girlfriend intended victim or collaborator?
Why did Arcan Cetin Cascade Mall shooter target victims?
Why? Cascade Mall shooting leaves 5 dead, one injured.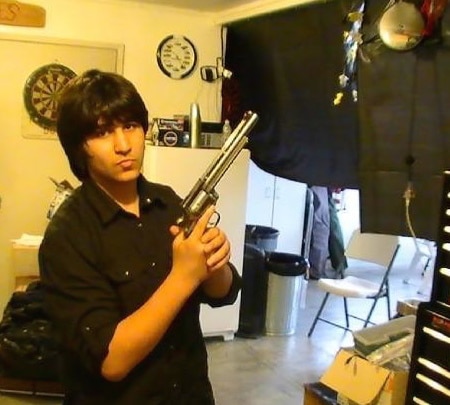 .@ArcanCetin, from his Myspace page, when he was 50 pounds heavier: pic.twitter.com/rC1ESJtiNb

— Ezra Levant (@ezralevant) September 25, 2016
Another gun pic from @ArcanCetin's Myspace page: pic.twitter.com/NYeFyIgiIs

— Ezra Levant (@ezralevant) September 25, 2016
Another gun pic from @ArcanCetin pic.twitter.com/AoZGTINbLW

— Ezra Levant (@ezralevant) September 25, 2016
Since Cetin's arrest, whose Facebook wall describes him of being of Turkish origin, authorities told of the man being arrested after tips were sent after blurred surveillance images of the suspect were widely disseminated.
From there,  KING 5 News reports police sent out an alert with the suspect's identity and vehicle description.
Island County sheriff's deputies spotted the vehicle near their office in Oak Harbor, but no one was inside with more deputies converged on the scene.
It wasn't soon after the wanted man was sighted.
'At the corner of 7th Avenue NE and Oak Harbor Road, I saw an individual walking northbound on the sidewalk and I instantly recognized that this is the person that I just viewed on my computer,' said Lt. Mike Hawley, Island County Sheriff's Office.
Cetin was not armed at the time of his arrest, according to Hawley. He had a computer in a bag he was carrying at the time.
During a subsequent press meeting, the Washington State Patrol told of Cetin immigrating from Turkey and being a legal, permanent resident of the United States.
Facebook pix from @ArcanCetin pic.twitter.com/Hf1zeeRBmv

— Ezra Levant (@ezralevant) September 25, 2016
We win I vote for Hillary Clinton

— Arcan (@ArcanCetin) January 18, 2015
Country is for Republicans and confused Democrats.

— Arcan (@ArcanCetin) April 22, 2015