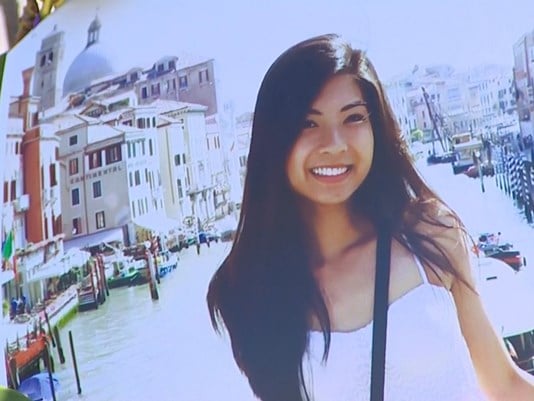 Allen Ivanov ex girlfriend Anna Bui: How a rising star came to regret letting go of a love interest only to seethe with jealousy after she started seeing other men.
Court papers have revealed Allen Ivanov, the Mukilteo shooter who took the lives of three people, including his ex girlfriend Anna Bui over the weekend in the affluent Seattle suburb of Chennault, did so because he was upset over his former girlfriend in the company of other men.
Besotten with jealousy, Ivanov bought a AR-15 rifle where he set upon seeking revenge the very next day after Bui called off their relationship.
Allen Ivanov's shooting rampage came in the early hours of Saturday morning, just after midnight where a group of 15-20 revelers had gathered at a million dollar in the affluent area of Mukilteo, Washington.
Shot dead were former students of Kamiak High School where Ivanov had first started going out with Anna Bui. Along with Bui, also killed were Jake Long and Jordan Ebner.
Papers cited by the dailymail tell of Mukilteo police officer John Ernst writing, 'Ivanov stated that about two months ago he broke off the relationship with A.B.'
'He said that he thought he needed some time to work on himself.'
The above would contradict friends of Anna Bui telling that in the end she was the one who called off their relationship a week before the shooting. A decision that left Ivanov, used to being one of the most popular pupils at school, and admired by other women, reeling.
Allen Ivanov bought AR-15 rifle after break up
Revenge? Anna Bui, Allen Ivanov ex girlfriend killed at Mukilteo shooting
Why did Allen Ivanov target Chennault Mukilteo house party in shooting?
Why? Mukilteo shooting leaves three killed, suspect arrested
First court appearance for #MukilteoShooting suspect Allen Ivanov pic.twitter.com/MdRKDni68H

— Genna Martin (@photogenna) August 1, 2016
Appeared via video at a brief probable cause hearing in Superior Court in Everett on Monday, Ivanov agreed to court mandate that he must have no contact with the families of any of the four people he is alleged to have shot.
Defense attorney Tim Leary made no application for bail after prosecutor Adam Cornell said the victims' families did not wish to see him released
Court papers cite the University of Washington sophomore student facing charges of one count of aggravated murder, two of first degree murder and one of attempted first degree murder.
Should Allen Ivanov be charged with aggravated first-degree murder, Snohomish County Prosecutor Mark Roe could potentially seek the death penalty against him according to the Seattle Times.
Told court transcripts: 'He said that after they broke up, he kept getting snaps from A.B. on Snapchat that he described as "hurtful." He said that the "snaps" were photos of a drunk A.B. with a variety of girls.
'He said the "snaps" did not show A.B. naked, but it showed that she was getting on with her life without him, which made him jealous.' 
Ivanov and Bui, both 19, had dated for around 18 months. After they broke up, Ivanov realized he had made a mistake and wanted to get back with her. They were both due to start their sophomore year at the University of Washington at Bothell this month.
Told papers: 'He said that in the past week he and A.B. had started to spend some time together. He thought things were going well and there was the potential that they were going to get back together. He said that during this time, he heard from people that A.B. was seeing other guys while the two of them were talking which made him angry.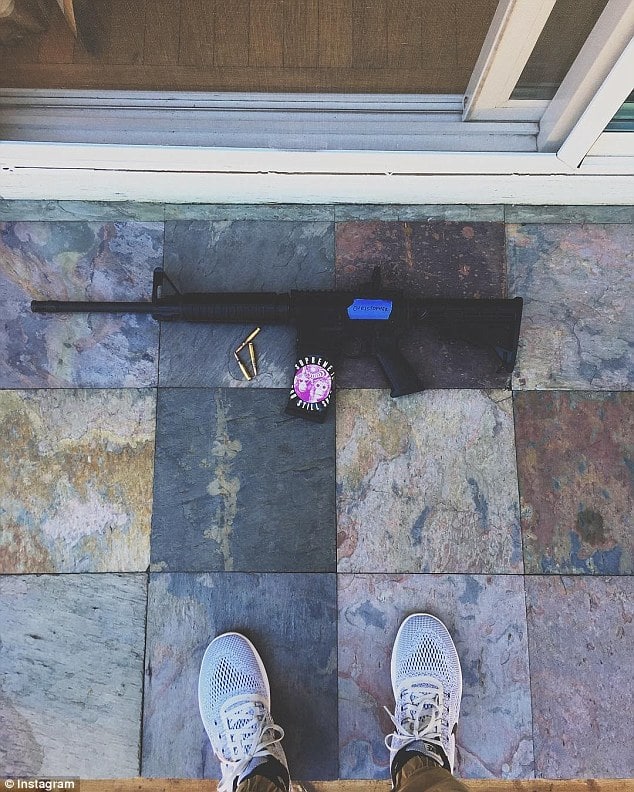 Ivanov said he had bought the Ruger A-15 semi-automatic rifle about a week before the shootings. The papers do not say where he purchased the weapon.
'He stated that it was his intention to use it for target practice, and he even scheduled a gun safety class that was going to start in early August,' Ernst wrote in his report.
'He admitted that to him, the rifle was a symbol of power.'
The day before the party, Bui had been out of town and Ivanov said he put the rifle in the trunk of his car, went to a quiet spot 'and just sat.'
The following day he went to the Apple Store in Alderwood, where he worked on the Genius Bar but left early because he was not feeling well.
'He said that he went to the Cabela's in Marysville in order to buy a second magazine for the rifle. He stated that he would need two magazines for the class.
He turned up at the party house around 10 pm, parked and watched what was going on. 'He said that he creeped up toward the house and saw [Anna] with another male and got angry.
'He said that he returned to his car, read the instruction manual for the rifle, loaded the magazine, [laced the magazine in the rifle, and set the firle's selector switch to "safe."'
From there Ivanov returned to continue spying.
Told cited papers: 'Ivanov stated that while he was in his hiding place he was discovered by a male partygoer. The male said "No, no, no." Ivanov stated that he was "scared," he flipped the selector switch to fire and shot the male.
'He stated that at that point it was too late to turn back and once he pulled the trigger the adrenaline kicked in.'
He went into the house, owned by fisherman Karl Bratvold, who was out of town for the weekend, found his girlfriend and shot her twice.
'As he continued through the house, he saw through the front door another male running toward the house. He said that he shot that male.'
He then went up to the balcony and fired down at two more men in the driveway before going to the roof where he realized his magazine was empty.
'He returned to his car and drove away,' Ernst wrote.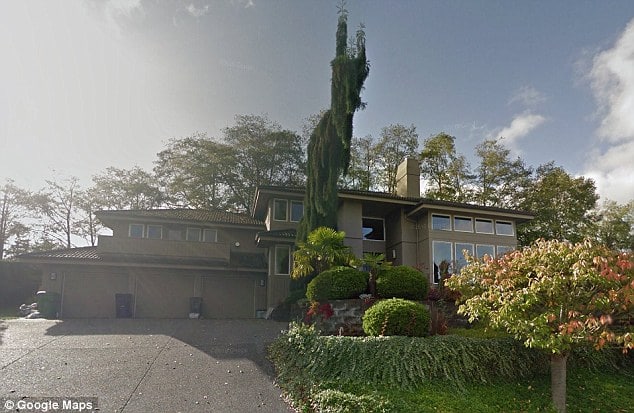 While Ivanov portrays his shooting as an act of passion and instantaneous reaction, Police officer Ernst offered evidence that showed Ivanov had purposefully planned to take down Bui.
According to a witness in Kentucky, Ivanov had sent him text messages in the week before the shooting, saying he was going to commit a mass shooting.
Local reports tell of of classmates describing Ivanov as 'brilliant' and sure to have a bright future.
His parents Dmitri and Anna Ivanov divorced last year according to a notice in the local Everett Daily Herald last August. 
Public records show that his father then bought a four-bedroom condo in Everett in May this year for $361,000.
Further details tell of Ivanov having told Police officer Ernst that 'Anna was the first girl I ever kissed.'
In the days since the tragic shooting, the tightly knit community remains deeply shocked as friends and family gathered for a Sunday night vigil at a nearby Mormon church, mere steps from Kamiak High School where friends and lovers had once congregated and aspired for a bright future.
Loving pictures of Anna Bui, Jake Long and Jordan Ebner outside of Kamiak HS in Mukilteo. @KIRO7Seattle pic.twitter.com/44NXSL43fC

— Rob Munoz (@RobKIRO7) July 31, 2016