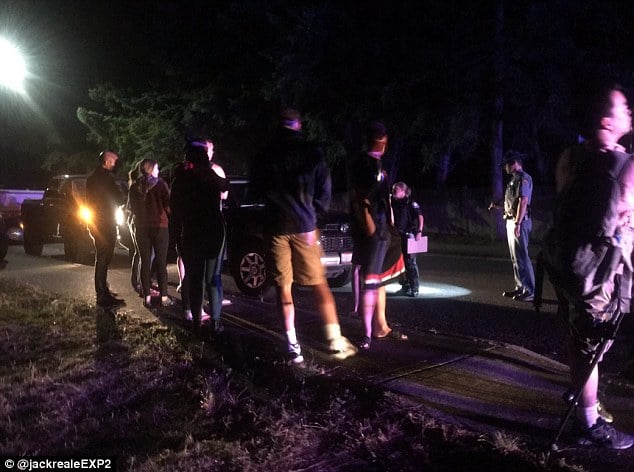 What led to the Mukilteo shooting? Three individuals killed and one person injured when an individual entered a student house party in the Chennault area.
Three individuals have been killed and one injured during a mass shooting in the affluent Seattle suburb of Mukilteo in Washington state.
The incident came in the early hours of Saturday morning when the shooter entered the venue just before 12.30 am and fired off 20 bullets before fleeing the scene.
Allen Ivanov: I killed my ex girlfriend cause she kissed another boy
Allen Ivanov bought AR-15 rifle after break up
Revenge? Anna Bui, Allen Ivanov ex girlfriend killed at Mukilteo shooting
Why did Allen Ivanov target Chennault Mukilteo house party in shooting?
The shooting is reported to have taken place in the waterfront Chennault neighborhood, 25 miles north of Seattle. At the time, up to 15 to 20 people were were partying at a local residence in the exclusive area.
A witness told RT.com that the event was likely a high school or college party. Police have yet to tell whether the assailant knew of the party before hand and attendees and whether the Chennault shooter had specifically sought to target attendees and if so why?
The wounded person was taken to Harborview Medical Center in Seattle but their condition is not known.
A report via komonews told of the Mukilteo gunman being arrested two hours later in Lewis County when police spotted a car that matched the suspect's description.
Police have told they are not looking for any other suspects.
"We have suffered a great loss." Mukilteo mayor heartbroken by #ChennaultShooting that killed 3 ppl. #komonews pic.twitter.com/Fxcf5QxxvY

— Gabe Cohen (@GabeCohenKOMO) July 30, 2016
Responding to the shooting, Mukilteo mayor Jennifer Gregerson told during a press conference:
'Our community has been shaken to its core,'
'We grieve with the families of those lost in this horrible event. We will stand with them and be here for them.'
'One thing is clear. Our community has suffered a great loss tonight. There were many young people who saw and heard things that no one should ever have to experience.' 
'I hope that we can all lift them up in our thoughts and give them space to mourn and grieve and begin the difficult process of recovery.' 
Being told by neighbors that a shooter has shot several people at a party in mukilteo #KOMOnews pic.twitter.com/uFwOwDFNv0

— Thomas Lin (@TLinkomo4) July 30, 2016
Parents could be seen at the scene hoping to find more information about their children. 
One parent revealed that their child had texted them saying a person walked into the party and began firing a gun, according to KING 5. 
Susan Gemmer received a call 20 minutes after midnight from her granddaughter, who said she was hiding in a closet because there had been a shooting. 
Gemmer said her granddaughter watched two of her friends get shot. 
'We jumped out of bed, got dressed and got in the car as fast as we could,' Gemmer told KOMO. 
The neighborhood has since been sealed off while a local church opened as a center for parents and relatives to reunite with their children. 
Police interviewed the party guests before releasing them to the church. 
The names and ages of the victims have not yet been released, as they are pending identification and notification of families.   
Many local and nearby residents took to Twitter on Saturday morning to express disbelief that such a violent crime had occurred in the peaceful neighborhood.  
To date authorities have yet to offer any known motive as to what inspired the shooter in the affluent town which has since been shaken to its core.
Sun rises on mass shooting investigation in Mukilteo. 3 dead, 1 injured, 1 suspect in custody. #komonews pic.twitter.com/IEF7Wzeo2z

— Gabe Cohen (@GabeCohenKOMO) July 30, 2016
Police say they can't yet confirm age range of #ChennaultShooting victims. I can tell u lots of parents are here, emotional & awaiting info.

— Heather Graf (@HeatherGrafK5) July 30, 2016
We will not be releasing information about victims, pending identification and notification of families #ChennaultShooting

— City of Mukilteo (@CityofMukilteo) July 30, 2016