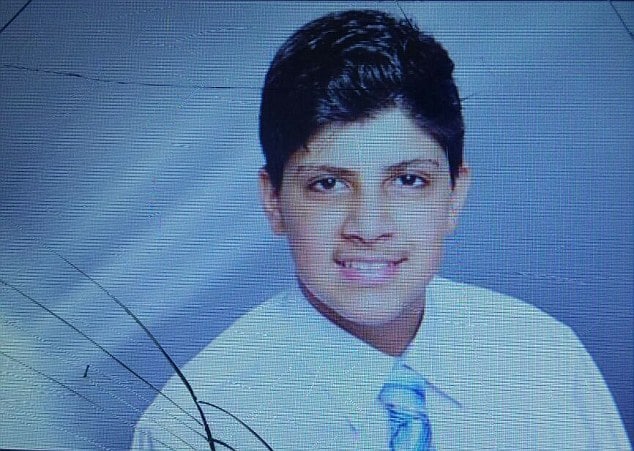 Ali Sonboly revenge? Did years of being bullied lead to one troubled Iranian German teen planning a mass shooting while obsessing on violent video games?
In a chilling account, classmates of Ali Sonboly the Iranian German duo national who went on a Munich killing spree have told how the 'computer nerd' had promised revenge on those who had bullied him at school.
The assertion comes after the 18 year old teen went on a killing spree late Friday afternoon, starting off at a local McDonald's which in the end left 10 dead, including that of the shooter, along with that of seven teens.
Having launched his attack at a city center McDonald's, Ali David Sonbol armed with a Glock 17 semi-automatic handgun, and a cache of 300 ammunition then turned his attention on an adjacent Olympia Shopping center where he targeted more individuals. Having escaped through the city's underground subway system, the teen was later found less than a mile away dead with a self inflicted bullet wound to the head.
Ali David Sonboly: 'How I studied mass shootings for my revenge'
Why did Ali David Sonboly Munich shooter create fake McDonald's page?
NSFW: Why did an Iranian gunman kill Munich McDonald children then self?
'Fxck foreigners' Three Munich shooters on the loose, eight dead and rising
A report via the dailymail tells of a 14 year old girl who had lived in the same block of flats as Ali Sonboly revealing how the gunman had once told classmates: 'I will kill you all.'
Retelling an account from a few months ago, the girl told how during an argument the shooter vowed revenge on those who had bullied him.
Told the girl: 'He was not popular at school, he only had two or three friends that he would hang out with.
'In an argument, he said he wanted to carry out a massacre. He said: "I will kill you all".'
The girl said she saw Sonboly in the apartment block around midday on Friday – just hours before the shooting spree.
She added: 'He was just standing looking down. Usually he would say hello but he did not even look at me as I walked past.'
The revelations come as authorities tell of Ali Sonobly at the time of the shooting carrying a book, 'Why Kids Kill: Inside the Minds of School Shooters.'
MOMENT Munich Shooting Shopping Mall Several Body Dead Killed- McDonald … https://t.co/rA6ZQngvDU via @YouTube

— ●ᐯ● (@Vagabond4ev) July 22, 2016
Police give Munich shooting update: Attacker was having psychiatric treatment and had no criminal penalty records https://t.co/j2hfIUwvp1

— Sky News (@SkyNews) July 23, 2016
Ominously prior to the shooting, the teen is believed to have placed a fake Facebook ad inviting children to come to the targeted McDonald's store at the Olympia mall in which he planned to pick off participants.
Read a rough translation of the ad: 'come today to the Maccy's at 16 o'clock at OEZ I 'll buy you something but nothing too expensive'
Of question is to what degree Ali David Sonboly's childhood bullying may have inspired him to set a trap for unwitting children?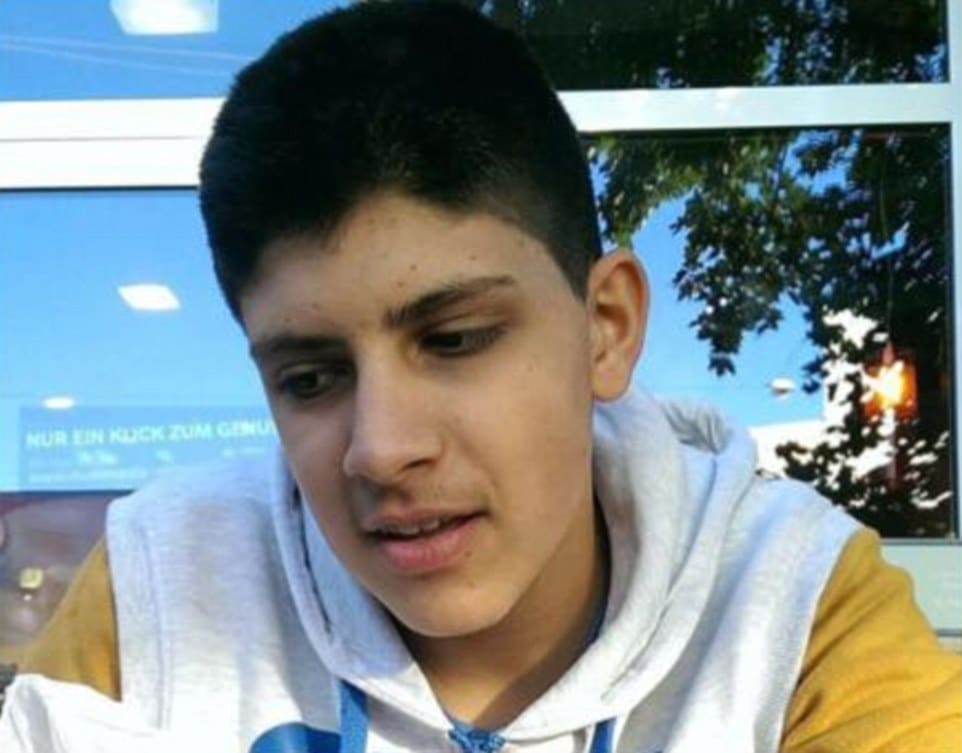 Corroborating claims that David Sonobly sought revenge on school students, a former unnamed classmate claimed the mentally ill student who described himself as 'psycho' on gamer sites was bullied at school and had 'always' promised revenge by 'killing' his tormentors.
The anonymous person – who went to the same school as the killer – posted online late last night that they knew the attacker.
Read a post on the web: 'I know this f****** guy, his name is ali sonboly. he was in my class back than (sic). we always mobbed him in school. and he always told us that he would kill us.' 
Equally ominous are reports suggesting the teen had changed his WhatsApp profile picture to infamous mass murderer Anders Breivik, who killed 77 people in Norway on 22 July, 2011. Of coincidence, Friday's Munich shooting would have marked the Norwegian mass shooter's fifth year anniversary.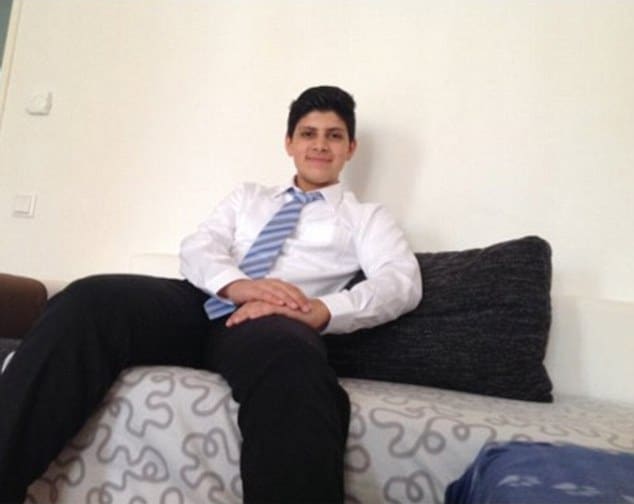 An overnight raid at the family home also revealed a cache of documents pointing to Ali Sonboly's fascination with mass shooters, raising the question if the teen had sought affirmation by following suit in a similar manner?
The teen murderer's working class parents told of their son having a troubled upbringing and struggling academically, and having been removed from school and put through a trade school after it 'became apparent' he was unlikely to complete the standard German Abitur exams.
But he ended up failing at trade school too, with Sonobly blaming bullying by 'Turkish and Arabic' schoolmates as being the reason for his poor educational performance. Sentiments which had been echoed by the shooter after the shooting whilst engaged with a bystander and later translated on reddit (see below).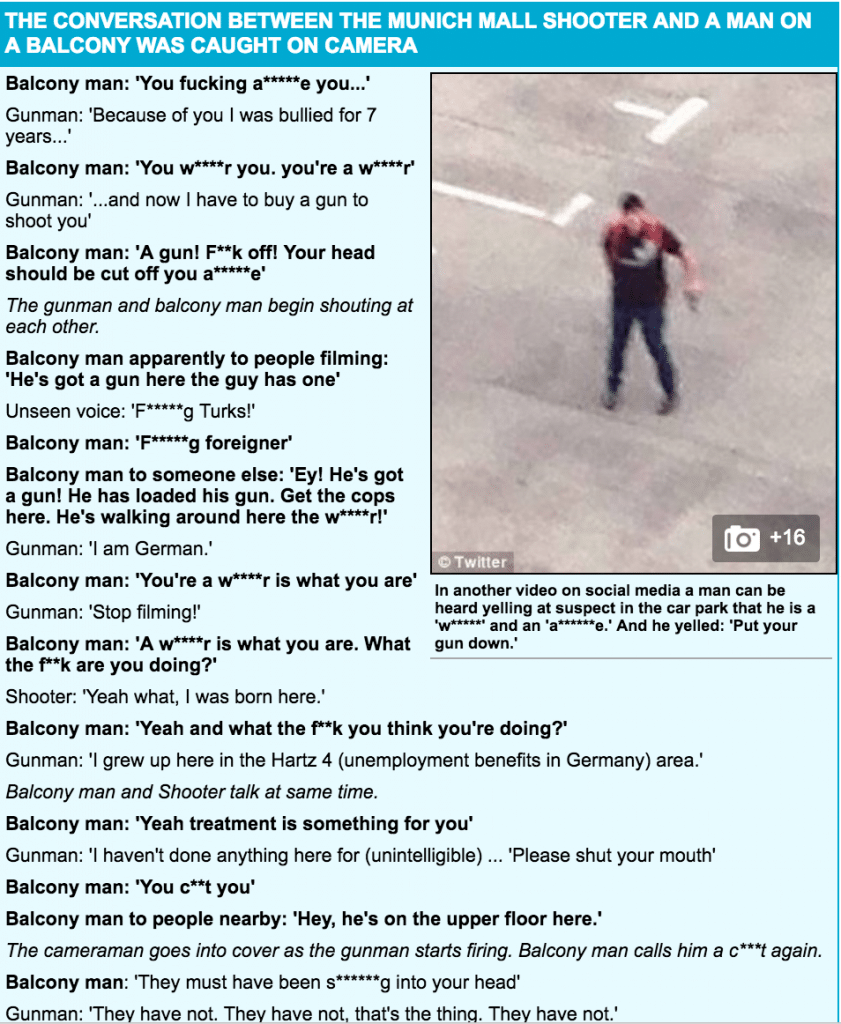 Lacking any academic qualifications, the parents feared their son was doomed to a life of shelf stacking or floor washing.
Over the years, the troubled teen's resentment grew while harboring fantasies he developed after being consumed with violent video games he played on sites where he gave himself profile names like 'Psycho' and 'God Like.' 
One gaming site called Steam even banned the teen after his temper grew increasingly volatile and he began to insult fellow gamers. 
He was said to abusive and threatening in the cyberworld while he also started to receive psychiatric therapy to battle his demons in the real world.
One online gaming friend reportedly said: 'We kicked him out of the online group over a year ago because he kept threatening us,' said one of his online gaming buddies. 
'But he kept inventing new identities to sneak back in.'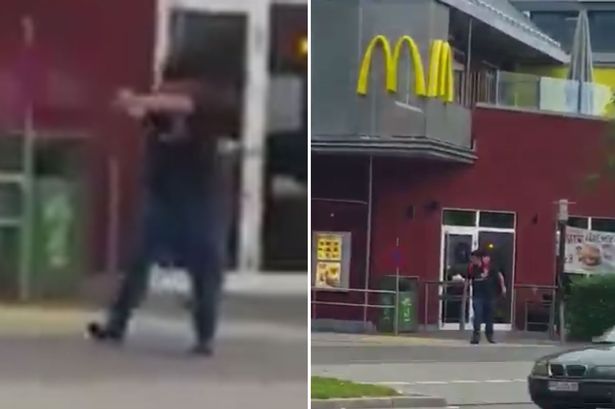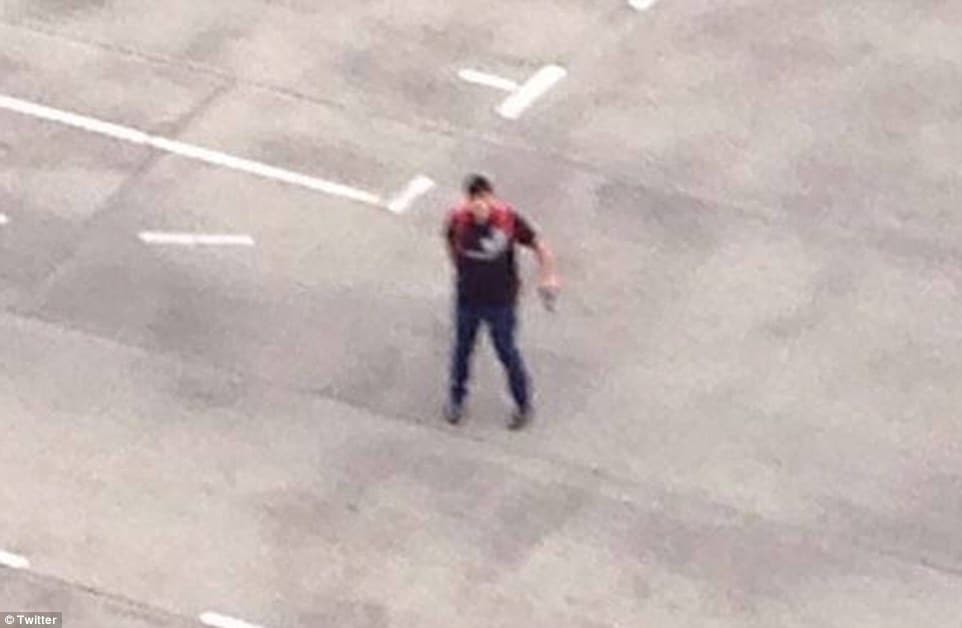 The mentally ill loner spent hours locked in his bedroom playing violent video games, according to one family friend.
The shooter according to the family friend told how the reclusive Ali Sonobly rarely ventured out of his room when visitors called at his 5th floor apartment in the Maxvorstadt district of the German city.
Instead, the 18-year-old stayed behind the closed door playing games like 'Call of Duty'.
Sonboly's deadly rampage in targeting children bears a similar resemblance to that of mass killer, Adam Lanza who shocked the world in 2012.
In an episode, Lanza led a shooting rampage at Sandy Hook Elementary School in Newton, Connecticut where the equally troubled loner and mentally afflicted 20 year old shot dead 20 children and six teachers days before Christmas.
Investigators revealed Lanza preparing for his killing spree by obsessively playing the first person shooter game 'Call of Duty.' To what degree Ali Sonobly was influenced by Adam Lanza has yet to be revealed as authorities describe the Munich shooting the classic outcome of a troubled loner with no previous record or affiliations with terror networks.
#Munich police: Shooter had copy of book about psychology of school shootings https://t.co/FqLG3iaBK3

— Ira Spitzer (@IraSpitzer) July 23, 2016
R.I.P to all the Victims of #Munich All the Victims were young People… #München #Amoklauf #OEZ pic.twitter.com/rE0J92ZjJz

— maryami (@MaryamiDaryoush) July 23, 2016