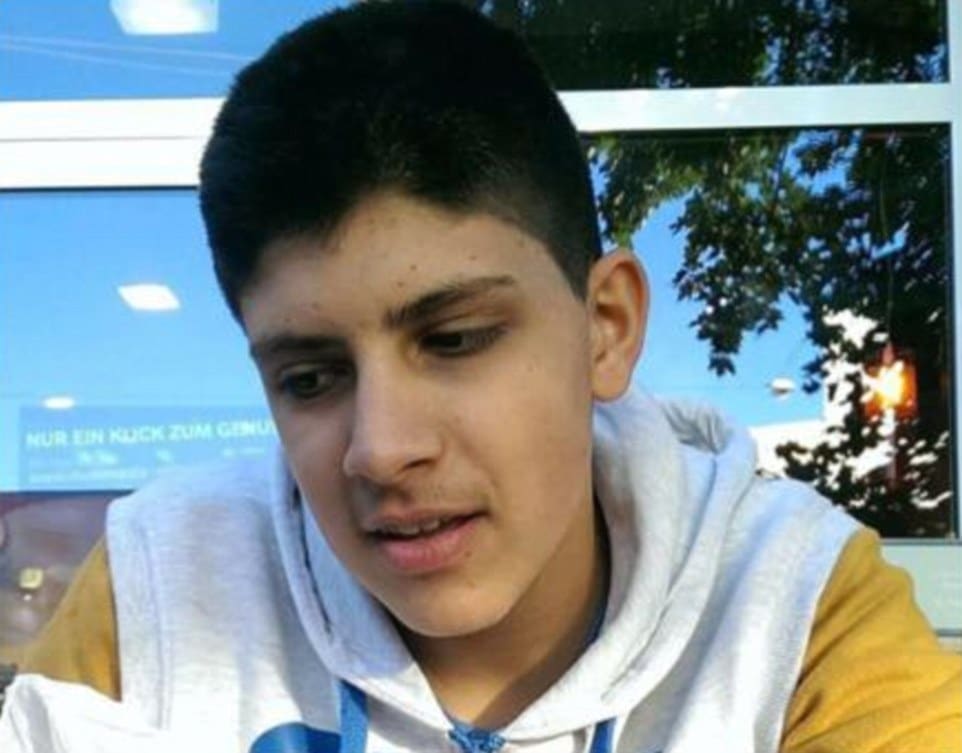 What led to Ali David Sonboly Munich shooter going on a killing spree? Held right wing sympathies, psychological problems, and a love for mass shooters.
Ali David Sonboly has been identified as the Iranian German 18 year old teen responsible for Friday's Munich shooting which left ten dead, including the gunman who committed suicide after initially escaping on the city's subway system.
During his shooting rampage along Munich's Olympia-Einkaufszentrum (OEZ) shopping mall, Ali Sonboly left nine people dead, six males and three females, seven of whom were mere teenagers.
A shooting that the described mentally ill, depressed loner was in part, was influenced by his fascination with mass shooting sprees as evidenced by documents found at the teen's parents home during an overnight raid.
Believed to have right wing sympathies, anger towards recent Muslim immigration along with a fascination for Norwegian mass shooter, Anders Breivik, Sonboly shouted 'I am German' while making anti-immigrant comments immediately after the shooting.
Armed with more than 300 rounds of ammunition in his rucksack and carrying a Glock 17 semi automatic handgun, Ali David Sonboly killed his victims, aged from 13- 45 after starting at a McDonald's restaurant in the city's Olympia square.
Ali David Sonboly: 'How I studied mass shootings for my revenge'
Ali Sonboly classmates: 'Psycho said he'd kill us'
NSFW: Why did an Iranian gunman kill Munich McDonald children then self?
'Fxck foreigners' Three Munich shooters on the loose, eight dead and rising
MOMENT Munich Shooting Shopping Mall Several Body Dead Killed- McDonald … https://t.co/rA6ZQngvDU via @YouTube

— ●ᐯ● (@Vagabond4ev) July 22, 2016
Police give Munich shooting update: Attacker was having psychiatric treatment and had no criminal penalty records https://t.co/j2hfIUwvp1

— Sky News (@SkyNews) July 23, 2016
It was there that the shooter began firing at helpless children who had tried running away after exiting a men's bathroom, brandishing his weapon while exclaiming 'Allahu Akbar' ('God is Great') according to one witness.
Authorities told of the teen not having a license for his weapon, a popular firearm used by law enforcement agents worldwide. Of note, authorities also told of the handgun having had the serial number removed.
The teen who had mentioned being bullied at school was also at the time of the shooting carrying a book, 'Why Kids Kill: Inside the Minds of School Shooters.'
Ominously prior to the shooting, the teen is believed to have placed a fake Facebook ad inviting children to come to the targeted McDonald's store at the Olympia mall in which he planned to pick off participants.
Read a rough translation of the ad: 'come today to the Maccy's at 16 o'clock at OEZ I 'll buy you something but nothing too expensive'
Of question is to what degree Ali David Sonboly's childhood bullying may have inspired him to set a trap for unwitting children?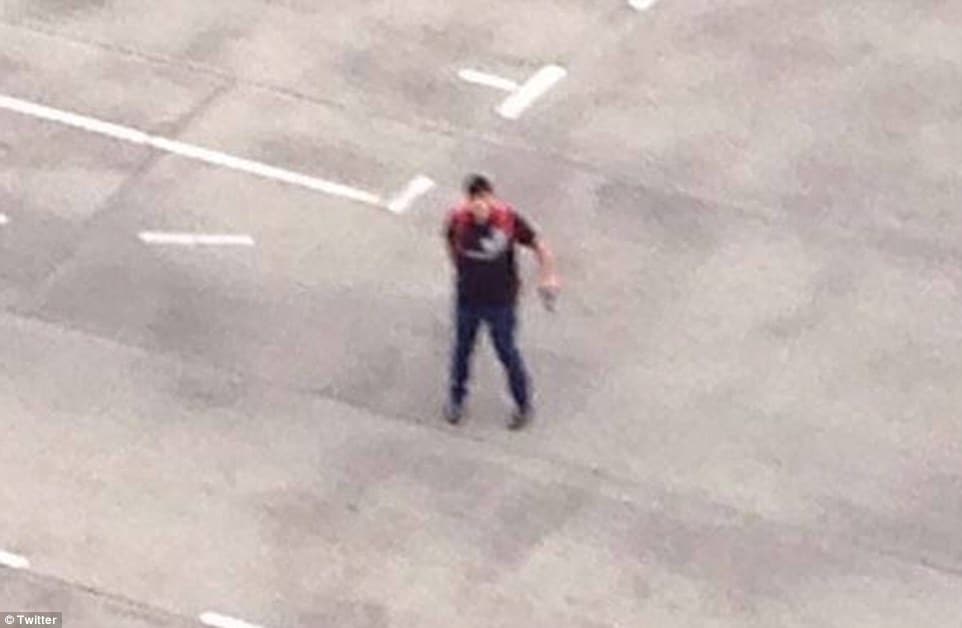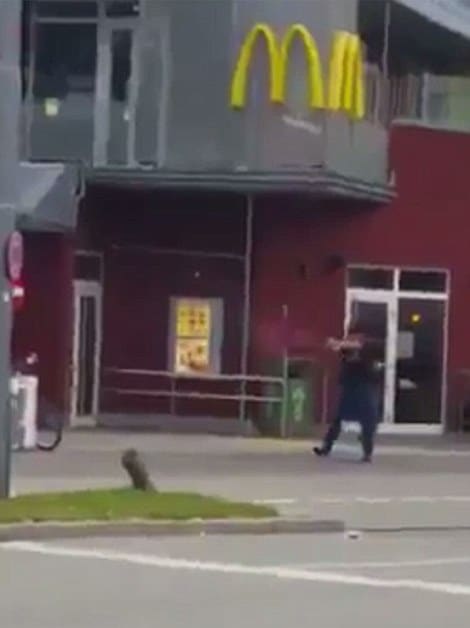 Asked whether Sonboly had terrorist affiliations, Munich police chief Hubertus Andrae told during a Saturday morning press conference that the Munich shooter, the son of a taxi driver was found to have no links to terrorist organizations. Instead the police chief described the actions of  Ali David Sonboly as that of a 'mentally ill deranged individual'.
The chief described the teen as a 'classical shooter without any political motivation' who was obsessed with mass shootings. Documents found at the teen's family home, less than two miles from the scene of Friday's carnage were replete with books and documents with mass shooters.
Also found at the shooter's family home were several first person shooter games on his home computer.
The chief also told of the 'bullied teen' having received 'psychological treatment' and purposefully luring unwitting children who he had aimed to take down.
Hacking into a young woman's Facebook account, Ali David Sonboly used the woman's page as an alias to draw unwitting children to the McDonald's venue in which he placed a fake Facebook ad inviting children for revelry and to take advantage of a 'special offer.'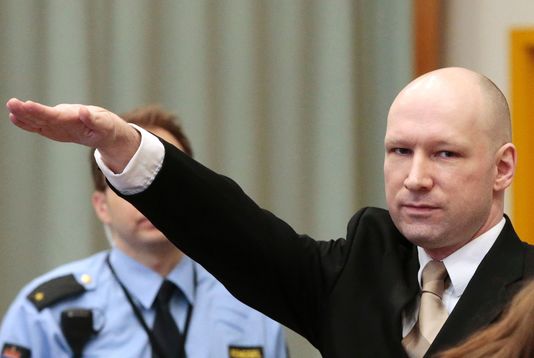 Equally ominous are reports suggesting the teen had changed his WhatsApp profile picture to infamous mass murderer Anders Breivik, who killed 77 people in Norway on 22 July, 2011. Of coincidence, Friday's Munich shooting would have marked the Norwegian mass shooter's fifth year anniversary.
It wasn't until 4.50pm that the Munich shooter emerged out of a men's bathroom, clad in black where he proceeded to pick off unsuspecting children before then exiting the venue and continuing shooting at passerbys on the street along Munich's Olympic quarter.
Local reports told of seven of the nine dead victims being teens, including three aged 14, along with 27 being injured. They were 13, 15, 17, 19, 20, 45, and 18, with the rest of the ages yet to be released.
Further accounts told of Sonboly having dual nationality, both German and Iranian and had lived in Germany for some time, having lived in Munich for at least two years.
While authorities have yet to have tell what motivated the attack, they believe Sonboly may have been acting to impart revenge on years of being bullied at school, after a conversation caught between the shooter and bystanders immediately after the shooting revealed the shooter telling he had been bullied for seven years.
#Munich police: Shooter had copy of book about psychology of school shootings https://t.co/FqLG3iaBK3

— Ira Spitzer (@IraSpitzer) July 23, 2016
First pictures of Munich's young victims as grieving father holds… https://t.co/kWUrNedwXh #photography #news pic.twitter.com/R6uGVGlOt1

— Glen (@UKPhotoNews) July 23, 2016
R.I.P to all the Victims of #Munich All the Victims were young People… #München #Amoklauf #OEZ pic.twitter.com/rE0J92ZjJz

— maryami (@MaryamiDaryoush) July 23, 2016