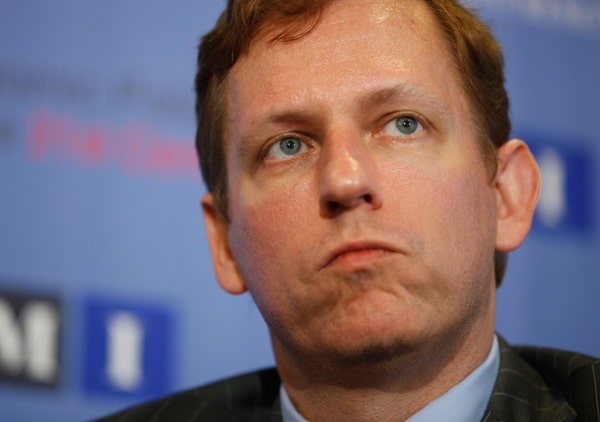 How Peter Thiel, a tech billionaire's involvement in a legal case against Gawker media underscores the disintegration of the freedom of the press, regardless of Gawker's rights.
It seems Nick Denton's Gawker Media is in for the fight of its life as new revelations have told that billionaire tech investor, Peter Thiel 'secretly' funded Hulk Hogan's legal case against the gossip site, while on Wednesday afternoon a Florida state judge upheld the a jury verdict which mandates large scale payment of $140 million to the disgraced reality wrestler star.
Latest developments include Florida Judge Pamela Campbell denying a motion for a new trial, meaning  that Gawker Media, CEO Nick Denton and former editor in chief A.J. Daulerio are still on the hook for the more than $140 million awarded to Hogan. Hogan, whose real name is Terry Bollea, sued Gawker for $100 million for defamation, loss of privacy and emotional pain.
In 2012, Gawker, understood to be the largest independent media company in the world, published a snippet of a 2007 sex tape involving Bollea and the wife of local radio personality Bubba the Love Sponge, aka Todd Clem. Despite repeated requests to take down the video, the media outlet maintained its right to disseminate the video, insisting it was in the public's interest, before eventually relenting.
By then the reality wrestler brought a lawsuit against Gawker after his career went up in flames after 'private' disparaging remarks on race relations he'd made being publicized led to him losing lucrative endorsements.
Argued the media company: 'This is getting ridiculous,' adding, 'Hulk Hogan is a litigious celebrity abusing the court system to control his public image and media coverage. … It's time for Hulk Hogan to take responsibility for his own words, because the only person who got Hulk Hogan fired from the WWE is Hulk Hogan.'
Prior to Wednesday's damning refusal to retry the case in front of the same judge that had presided over the copious verdict, which included $115 million alone for damages, along with another $25 million for punitive damages, Gawker had attempted to get the verdict either reduced or removed entirely.
The previous ruling mandated that Denton (said to be worth $121 million) personally pay Bollea $10 million, with Daulerio, who has told of having no assets being personally on the hook for $100, 000. A report via the wsj tells of Gawker last year making $48.7 million in revenue last year, and being valued at $83 million, far less than the surprise sum of $140 million, the media outlet has once again been told is legally obliged to make good on.
At the time of the March decision, the media outlet described the payout as potentially 'ruinous.'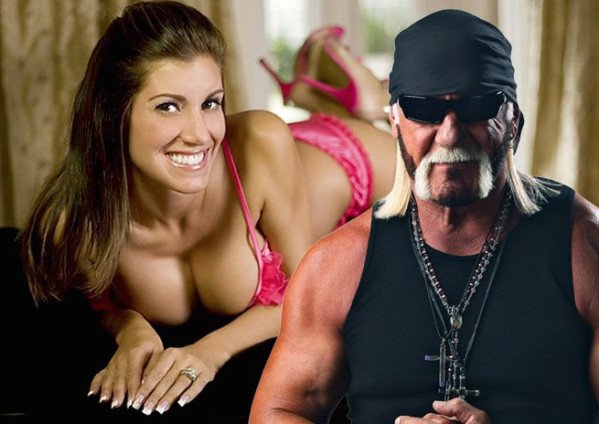 The end of Gawker? Hulk Hogan knew he was being filmed
How will Hulk Hogan Gawker verdict affect how media reports in the future?
Today's ruling will now lead to the media outlet appealing the ruling in Florida's Second District Court. First Amendment specialists think it's possible Gawker will win or else see Bollea's reward reduced
Even then, that oughtn't give investors and Gawker Media employees too much heart as it's also now been revealed that billionaire tech investor Peter Thiel funded Terry Bollea's legal campaign against the media outlet who were recently forced to sell shares (to Columbus Nova Technology Partners) in order to fund legal costs and who will now have to figure out how much more in legal costs it can continue to absorb.
A daunting task since it has now become evident they are up against an ostensible never ending ATM machine in the form of Peter Thiel who who wont be counting the money he needs to pay to see Bollea through. And of course exact some revenge against the media outlet which he once described as the the "Silicon Valley equivalent of Al Qaeda," after a series of articles outing his sexuality, his views on women and failed business dealings.
Told David Houston, Hogan's attorney  in a statement after Judge Pamela Campbell's decision not to retry the case: 'Gawker has failed and continues to fail in recognizing their obligation to Bollea for their reprehensible behavior and method of doing what they call journalism. Their refusal to accept responsibility for their conduct and denial of the obvious continues to drive their litigation strategy.'
No matter you opinion of @Gawker, billionaires secretly funding lawsuits to destroy news orgs they dislike is very dangerous to a free press

— Freedom of the Press (@FreedomofPress) May 25, 2016
One of Silicon Valley's best-known investors is footing the bills in Hulk Hogan's lawsuit against a shared enemy.https://t.co/qDVNhSuYFR

— Forbes (@Forbes) May 25, 2016
The batch of developments come all within a 24 hour time span when Nick Denton first speculated during a New York Times interview on Tuesday if Hogan and his attorney Charles Harder had a secret, third-party benefactor that was funding Hogan's case, only to have that speculation confirmed when a Forbes report confirmed that Peter Thiel, a PayPal co-founder and Facebook board member had in fact propped up Hogan's legal cost case.
Told Denton via the nytimes: 'My own personal hunch is that it's linked to Silicon Valley, but that's nothing really more than a hunch,'
'If you're a billionaire and you don't like the coverage of you, and you don't particularly want to embroil yourself any further in a public scandal, it's a pretty smart, rational thing to fund other legal cases.'
A report via adweek told of Gawker's attorney Seth Berlin bringing up Thiel's name during Tuesday's court proceedings, asking Judge Pamela Campbell for the opportunity to conduct discovery about who was funding Hogan.
In turn, Campbell seemed unaware of the reports, telling Berlin she 'tries not to read too much of that stuff.' Hogan attorney Shane Vogt in turn responded that litigation funding 'happens all the time' and is governed by the Florida legal ethics.
Reacting to the latest developments, Gawker posted a blog in which it said: 'We trust the appeals court will correct the outsized Florida jury verdict and reaffirm the law that protects a free and critical press, which is more embattled and important than ever.'
That might be easier said than done as the media outlet will have to contend with the very heavy backing of Thiel behind Hulk Hogan, regardless of the virtues of the position (the freedom of the press) that Gawker media believe exonerates them from ever having to pay any damages.
Of note, Thiel has yet to deny or affirm the latest reports, that said, the billionaire tech investor has been what many argue a target of the media outlet in recent years, which has reported on the billionaire's business failings, views on women voters and his sexuality (having once outed him as being gay in 2007, with Thiel only later confirming his sexuality after it had become an unavoidable topic).
Of note/disconcert, Peter Thiel only supports Donald Trump, who himself has made it clear he wants to 'open up' libel laws to make it easier to sue publications that write things he doesn't like.
Thiel's position on Facebook's board of directors isn't a good look for the social media company either, which has come under fire from conservatives for suppressing right-wing news.
The Peter Thiel/Gawker thing isn't just a media story — it's yet another example of how the powerful use dark money. https://t.co/LTDZ1kRrOJ

— Matt Pearce (@mattdpearce) May 25, 2016
Concur 100% w/@joshtpm on profound dangers of Thiel secretly trying to destroy Gawker https://t.co/p7fQqUoHmF -feelings re Gawker irrelevant

— Glenn Greenwald (@ggreenwald) May 25, 2016
Let me tell you something, brother, Gawker is going down #ThankYouPeter pic.twitter.com/X1Y9dE8DhI

— Ricky Vaughn (@Ricky_Vaughn99) May 25, 2016