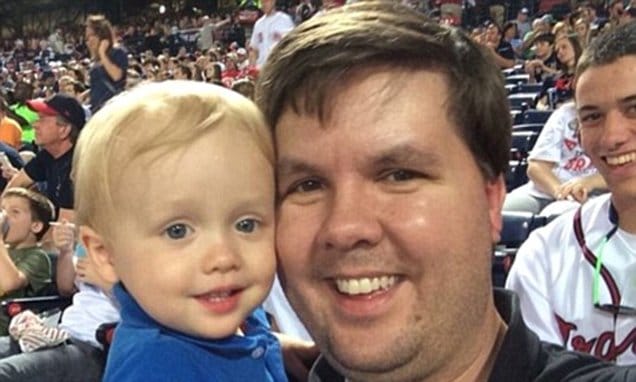 Justin Ross Harris jury selection: Pundits have told that the outcome of one man's guilt or not of his toddler son dying in a hot car rests largely on the jury fielded for the man's upcoming trial.
Justin Ross Harris otherwise known as 'hot car dad' could find out soon whether he will be spending a long time in jail or seeing freedom as potential jurors for the upcoming Atlanta man's trial have been put through the ringer as lawyers for both the plaintiff and defense begin jury selection.
Justin Ross Harris jury selection process comes as a result of an incident in June 18, 2014 in which the Marietta man's 22 month old son Cooper came to die in a hot unventilated SUV the father had 'accidentally' left his son at a work place carpark.
Of question is if the man legitimately forget that he had forgot to drop off his son that morning to a daycare center and had instead unwittingly brought him along to work or whether in fact the child's death was indeed a freak turn of events that the state ought not hold Justin Ross Harris credible for.
Justin Ross Harris texted pictures of his penis to 17 year old teen whilst son died
Did Justin Ross Harris and Leanna Harris conspire to murder?
Justin Ross Harris wife, Leanna tells funeral: He is a wonderful daddy. 
Justin Ross Harris admits researching child deaths inside vehicles 
Justin Ross Harris son, Cooper died because of hyperthermia 
Justin Ross Harris researched animals in hot cars before son's death 
Justin Ross Harris arrest warrant: He went to his SUV during lunch 
Did Justin Ross Harris intentionally kill his 22 month old son Cooper?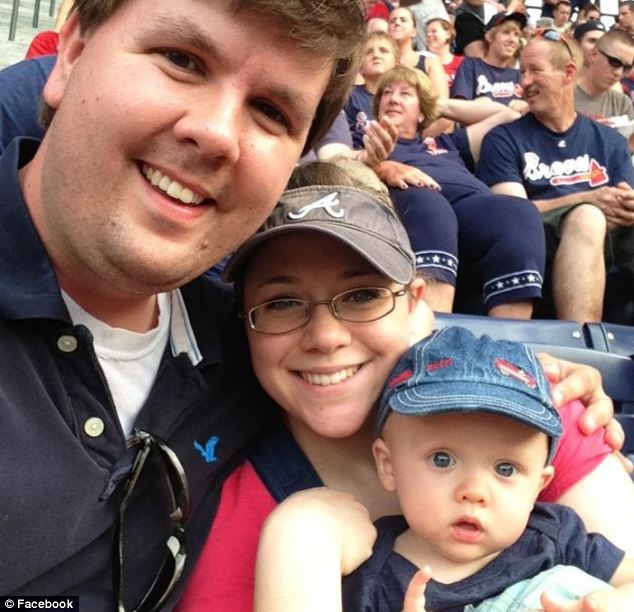 In his defense, lawyers for Harris, who has since become widely despised and had a roving degree of smut, innuendo since first being implicated have insisted their clients innocence, demanding the world to believe that the 'doting' father had simply overlooked and forgotten had brought his son to work with him. Is such a thing ever possible? Yes defense lawyers claim.
That though is not how prosecutors, and the majority of the press (if one pays attention to the every so often reports of purported womanizing, looking for new dates outside of his marriage, and the list goes on) would like the public to believe it.
Instead prosecutors maintain that the 'uncaring' father was all too keen to get out of being a father and his 'unhappy' marriage so he could pursue his love of young girls.
A drama made for the tabloid headlines indeed.
Of note, and potentially damning, two of the eight counts against Harris relate to dissemination of adult content against minors.
But there's more headwinds in store for Justin Ross Harris.
During police questioning the Home Depot corporate employee admitted to having researched 'child deaths inside vehicles and what temperature it needs to be" after detectives examined his computer. Pressed the father told he only did so was because he was afraid this could happen to his son.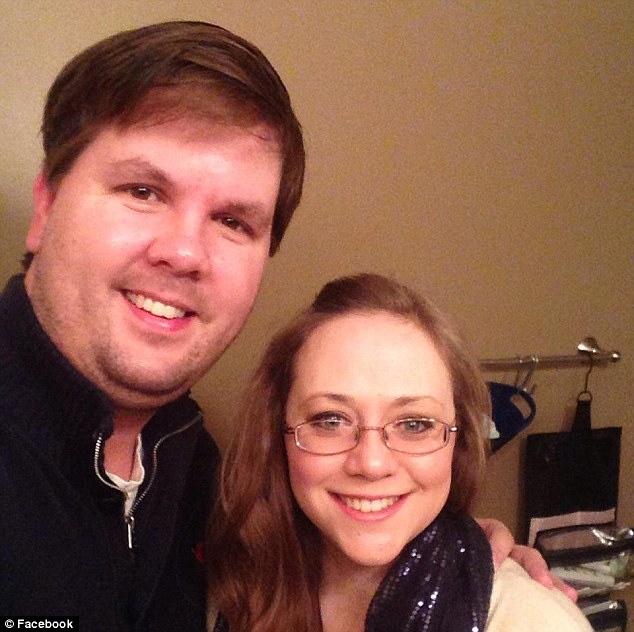 Equally disturbing (do parents really go online and research how hot it needs to be before their child is killed?) is a report via WSB-TV  which told at the time that Justin Ross Harris' then wife, Leanna also having searched for the same information online. The woman eventually sought and got a divorce from her husband. 
While cops declined to charge Leanna after discovering she too had made the unorthodox search, the prevailing wisdom held that the wife was never for a moment in on her former husband's alleged plot. Nevertheless how or why the mother also came to google such nefarious key terms still raises questions, unless we are of course to believe this is what very attentive and super cautious parents just do?
But it's the questions that lawyers have been fielding to potential jurors that has raised the most attention, as pundits have told the verdict of the largely circumstantial murder case for the most part hinges on jury selection.
To that effect, more than 250 potential jurors were today asked to complete a staggering 17-page document containing dozens of personal questions, some relating to sex, adult content and their love life.
Questions asked ranged from 'Have you ever had sexual addiction?', 'Have you looked at an adult website?"(doesn't that discount the whole planet?) 'Have you ever had an extramarital affair?' (discount half of all marriages?) to more mundane questions like, 'Do you have a child that rides in a car seat?' 'Have you watched any legal documentaries or docudramas?' and 'Have you ever driven a Hyundai Tucson?' 
The questions stem from allegations that Harris was sexting underage girls (on the day of his son's death), having extramarital affairs and also researched hot car deaths and a child-free lifestyle.
Prosecutors say Harris was messaging up to six women the day Cooper died, and reportedly told one woman on the app Whisper: 'I love my son and all but we both need escapes.'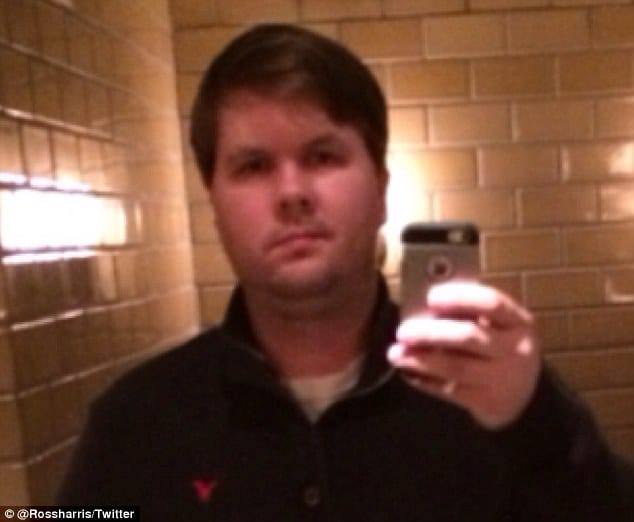 In the days after 22 month old Cooper's death and the ensuing media hysteria, police seized 120 computer discs containing videos, photos, Harris's cell phone records, the contents of his home computer hard drives, along with emails and interviews with everyone he came into contact with that day, including witnesses, co-workers and friends.
Not necessarily good news were investigators uncovered evidence that Harris was busy sexting women at his office desk as Cooper was dying in the SUV, with the windows rolled up and the temperature rising.
In their case, prosecutors are likely to argue that Cooper was already dead when Harris returned to his vehicle after work and that he drove away with the child's body still strapped in, only to alight a few minutes later in front of a group of witnesses who watched as the father 'acted/reacted' to Cooper's death.
Post examination results showed the toddler died of hyperthermia, baking to death in the locked vehicle for at least seven hours.
Jury questioning going slow in Justin Ross Harris trial https://t.co/HPuBgF4mb5 #fox5atl

— FOX 5 Atlanta (@FOX5Atlanta) April 13, 2016
via @FOX5atlanta: Day 4 of jury selection in Ross Harris murder trial https://t.co/dIHAH68VzQ

— AskAtlanta (@AskAtlantaGA) April 15, 2016
Cobb County Police Detective Phil Stoddard has testified at pre-trial hearings that when he told Harris he was being charged with murder, Harris said, 'there was no malicious intent.'
Detective Stoddard said there was evidence Harris had been living a double life, pursuing love interests in his native Alabama and attempting to hide his law enforcement experience from investigators.
But perhaps most damning were revelations made during pre-trial hearings in which it was disclosed Harris had taken out two life insurance policies on Cooper to the tune of $2600 and $32,650 respectively. Not one, but two. Again the actions of an overtly concerned cautious father (while living his secret double life) or the actions of a man who knows that pay-day is just around the corner if he can just figure out how. 
Of note, Detective Stoddard told the court that Harris had accessed websites advocating 'child free' along with searching 'how to survive prison' before Cooper died. Because who doesn't search for such things before taking out one, sorry two life policies on their soon to be killed son?.
Jury selection will continue for the rest the rest of the week.