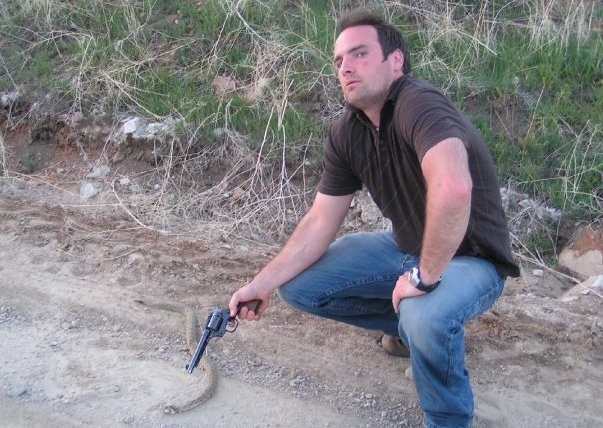 John Charlton murder of Ingrid Lyne: How a local Seattle man with a history of violence and a long rap sheet of the law ended up becoming the worse nightmare of every woman off a dating site.
New revelations have led to Seattle authorities telling that John Charlton, chief suspect in the murder of Renton, Washington mother of three, Ingrid Lyne, dismembering the missing woman with a 15 inch pruning saw.
Court documents released Tuesday afternoon told of the alleged suspect John Robert Charlton, 37 of Snohomish County dismembering the woman in the bathroom of the woman's home. A subsequent examination of the woman's home led to the horrific discovery of blood, bits of flesh and a pruning saw in the family bathroom.
Ingrid Maree Lyne: 3rd round of body parts found, plastic bags match ones at home
New Ingrid Lyne body parts found by trash collector confirmed
'Facing 28 years' Ingrid Lyne's online date John Charlton charged first degree murder
Ingrid Lyne murder: Was John Charlton really too drunk to tell?
Why did John Robert Charlton murder Ingrid Lyne?
The telling comes after Ingrid Lyne, 40 was found cut up in pieces in container bin near 21st Avenue and Pine Street, with authorities telling the gruesome murder happened sometime late Friday or on Saturday.
Ingrid Lyne's murder comes after the woman had been corresponding with the suspect, John Charlton on an online dating site, with the pair arranging a 'date' Friday to go see the Seattle Mariners opening game.
Instead of a get to know each other date with whom Ingrid Lyne had presumably imagined, the mother of three daughters instead came to live the lethal date in hell that every woman fears.
Gruesome details told of authorities finding the woman's head, leg and arm dumped in a recycling bin which came to be discovered in a neighborhood about 2.7 miles away from Safeco Stadium where the couple had originally planned to go to.
It wasn't until after Ingrid Lyne, a registered nurse at Swedish Medical Center, failed to collect her three daughters the following day after leaving them overnight with her ex husband and the children's father, Phil Lyne, overnight that friends and family frantically sought to locate the woman come Saturday morning. 
Court records indicate Lyne texted a friend Friday around 10:35 p.m. saying she was on a date. That was apparently the last anyone heard of her.
At the time when the woman was reported missing, Lyne's 2015 Toyota Highlander was not in the driveway. The car was found in downtown Seattle on Monday night. Also found at the mother's home were her purse and cellphone.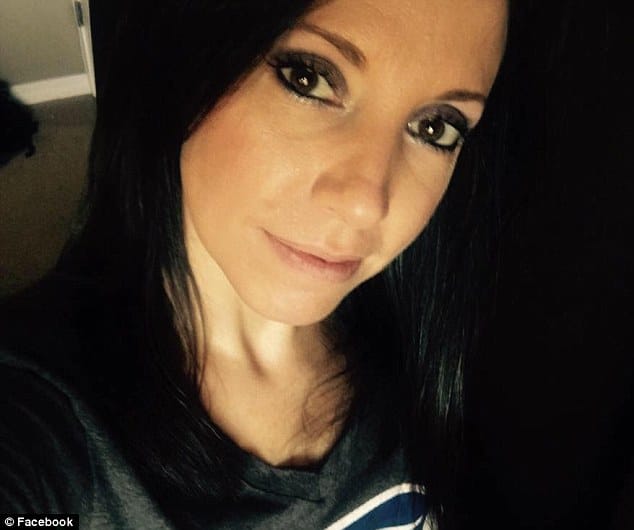 That said a report via The Seattle Times told of a Seattle man returning home from a trip where on Saturday 4pm he came across what appeared to be body parts inside a recycling bin behind his home.
At the time, authorities told of the missing mother's body parts being wrapped in translucent plastic trash bags, and still 'fresh'.
Court documents say John Charlton acknowledging he'd been dating Ingrid Lyne for about a month, but that Friday he became so intoxicated he can't recall how he got to her house after they attended a Mariners game, 'or what transpired when they got there.'
Since being taken into custody Monday night after phone records linked authorities back to John Robert Charlton, the self described self employed man is now set to be charged with second degree murder.
John Charlton's arrest comes off the back of the man having a lengthy criminal history, and having already served jail time in Utah and Montanna.
A report via the dailybeast tells of John Charlton's rap sheet including convictions for misdemeanor assault in 1997 and misdemeanor battery in 2009 in Idaho. He was found guilty of marijuana possession in 1997 but the charge was deferred upon completion of a drug program, according to the Times.
According to Montana Department of Corrections records, John Robert Charlton was also convicted of theft in 2009, negligent driving in Washington state in 1998, and a second-degree felony for aggravated robbery in Utah in 2006.
But it gets better, a new report via the Seattle Times tells of John Charlton's own parents, Ray and JoAnn Charlton filing a petition for a restraining order against their son in 2006 because they feared for their safety following his drunken outbursts. At the time the parents claimed that their son had tried to provoke a fight with them while drunk and being verbally abusive.
On one occasion he threatened his mother by telling her to watch the 2001 film Hannibal, starring Anthony Hopkins as a serial killer and cannibal.
Protection order petition filed by parents of John Charlton in '06. Charlton suspected of murdering Ingrid Lyne pic.twitter.com/k9mEoGPniq

— John Langeler (@JLangelerKING5) April 12, 2016
Seattle Police CSI team enters the home of murdered Renton mother, Ingrid Lyne. @KIRO7Seattle @SeattlePD pic.twitter.com/8ll3IbFTBo

— Alison Grande (@AlisonKIRO7) April 12, 2016
Flowers, an angel, and candle are placed on Ingrid Lyne's porch. The Renton mother of 3 was murdered. @KIRO7Seattle pic.twitter.com/iGo09jPyrN

— Alison Grande (@AlisonKIRO7) April 12, 2016
While body parts have been found, authorities have also told of now seeking the balance of the dismembered woman's body parts and having enlisted the help of the FBI and other law enforcement agencies to look into similar crimes in the area.
Charlton appeared at the Kings County Jail Courtroom today, and is suspected of second-degree murder. He is held on $2million bail.