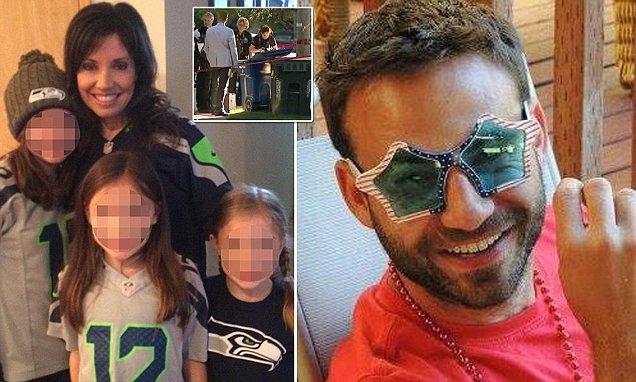 Ingrid Lyne murder: Why have authorities declined formally charging John Robert Charlton with one Seattle woman's murder as more grisly evidence is revealed? 
In the aftermath of new revelations in regards to the sadistic murder of Renton, Washington mother of three, Ingrid Lyne, 40,  the chief suspect in the woman's murder, Snohomish County man, John Robert Charlton, 37 has insisted he was blacked out when he purportedly committed the crime. But was he really?
A report via the Seattle Times tells of John Charlton telling officers he has no idea what happened upon returning with Lyne back to her home after Friday night's date to the Seattle Mariners opening game. No idea because he was 'too drunk' and had blacked out.
Ingrid Maree Lyne: 3rd round of body parts found, plastic bags match ones at home
New Ingrid Lyne body parts found by trash collector confirmed
'Facing 28 years' Ingrid Lyne's online date John Charlton charged first degree murder
John Charlton: 'I dismembered Ingrid Lyne with a 15 inch pruning saw'
Why did John Robert Charlton murder Ingrid Lyne?

Nevertheless the man's claims raise questions how drunk if at all, Charlton may have been at the time of the murder, giving the mammoth task involved in dismembering a human body, then neatly packaging it and then going out in the street (cops say Charlton drove Ingrid Lyne's body parts to a nearby container) and dumping said body parts in clean plastic bags without being seen. Something that would be a challenge were one to be sober, never mind too drunk or blacked out.
Other questions raised in the murder of Ingrid Lyne is with respect to the murder weapon used itself. A 15 inch pruning knife. Not necessarily understood is if this was a device that Charlton came to find at Ingrid Lyne's home before killing and dismembering her in the family bathroom or something that the man with a vast criminal background had purposefully brought along with him? Which is to also wonder are there are other women in the vicinity (as the FBI have also begun to wonder) that may have met their demise in a similar way at the hands of John Robert Charlton?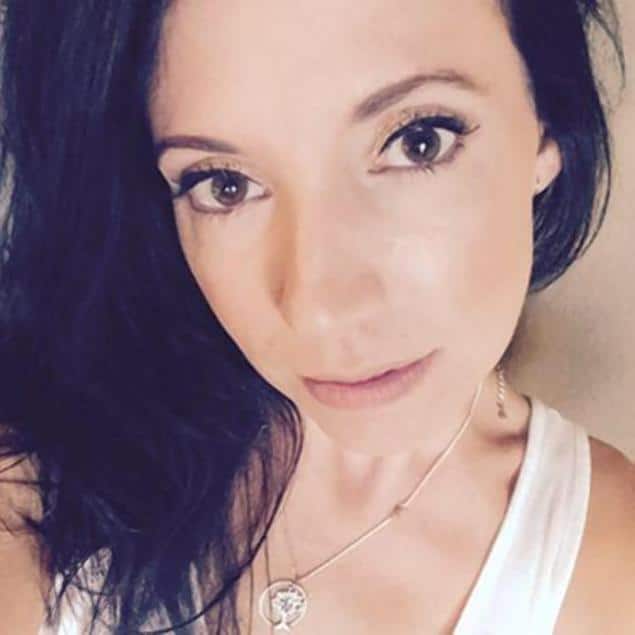 Raising questions that the 15 inch pruning saw actually belonged to Ingrid Lyne, a report via news.com.au has quoted friends telling cops that 'it was unusual for the item to be found in Ingrid's bathroom.'
Raising further suspicion with respect to the complicity of the alleged murderer are new reports of police now telling that they have since observed bruises on the man's forehead and hands, including injuries to his lip and chin, and scratches along his chest.
Of note, a report via the Washington Post claims Charlton indicating to investigators that he had spent the weekend, both Saturday as well as Sunday.
Notes the washingtonpost: When Charlton was interviewed by detectives, he said that he and Lyne had been dating for about a month, according to the documents.
They had gone to the baseball game Friday night, he said, but he had been so intoxicated afterward  he couldn't remember how the couple got to her home after the game, or what happened there.
"He said he believed they had sex, and said Lyne was acting 'weird,' but could not or would not provide and further details," the documents state.
He also told authorities that he couldn't remember how he left Lyne's home. Charlton told investigators that he spent Saturday and Sunday at the home of an ex-girlfriend.
The Seattle Times reported that Charlton has a lengthy criminal history across six US states and served time in Utah and Montana. A report via kfor tells of Charlton having a lengthy rap sheet that includes 'convictions for aggravated robbery, felony theft, grand theft motor vehicle, fourth-degree assault and third-degree larceny.'
Charlton's parents also allegedly filed for restraining orders against him in 2006 because they feared for their own safety.
The Seattle Times claimed that on one occasion Charlton 'threatened' his mother by telling her to watch the 2001 film Hannibal.
The movie stars Anthony Hopkins as a cannibal serial killer.
In the interim a King County District Court judge have since remanded the man in custody, and presumed suspect with second degree murder along with setting bail at $2 million.
The murder of Ingrid Lyne comes some six to eight weeks after the woman started 'dating' John Robert Charlton whom she met on an online dating site.
Judge finds probable cause in 2nd degree murder. Bail set at $2 million. #Q13FOX pic.twitter.com/ZZrGGihN9h

— Janet Kim (@JanetKimTV) April 12, 2016
Suspect in death of Renton mother Ingrid Lyne has just appeared in court. #Q13FOX pic.twitter.com/Cl9PhZLp4y

— Brandi Kruse (@BrandiKruse) April 12, 2016