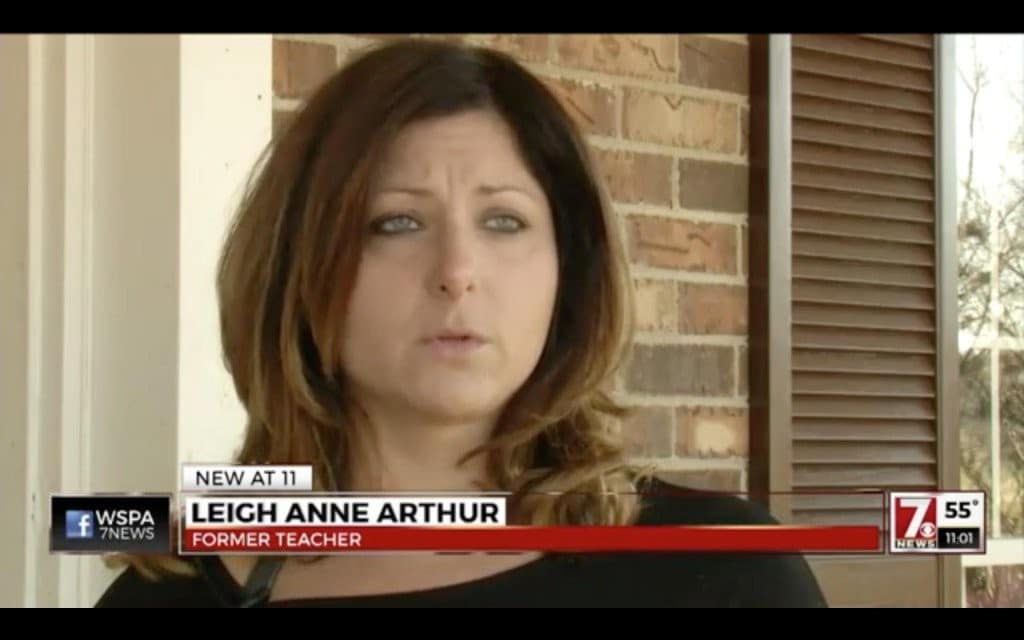 Leigh Anne Arthur lawsuit: Does one ousted South Carolina school teacher have a legitimate case against a school district?
Leigh Anne Arthur the South Carolina school teacher who was forced to resign after a student store and leaked a risqué image of the woman from her 'unattended' cellphone has told that she now intends to sue her former employer.
In her suit, WSPA reports that the humiliated teacher seeks unspecified damages from he Union County School District and its interim superintendent, David Eubanks, claiming Breach of Contract, Breach of Implied Covenant of Good Faith and Fair Dealing, and Defamation.
The suit comes after the popular engineering teacher was at work, patrolling the halls between classes at Union County High School, when a 16-year-old student snuck into her desk and began looking through the teacher's cell phone.
Coming across a risque picture of Arthur– one that she had taken for her husband for Valentine's Day, the student then proceeded to share it amongst classmates leading to the ire of school officials who held she had created moral turpitude and had caused the delinquency of a minor for failing to guard against a situation that led to said image being distributed.
How the student necessarily knew such images existed on the teacher's phone remains of question.
Of note at the time of dispersement of said image, the student told Leigh Anne Arthur "your day of reckoning is coming," according to WSPA.
Told the teacher at the time: 'He opened up my gallery for my pictures and he found inappropriate pictures of myself and he took pictures from his cell phone of that and then he told the whole class that he would send them to whoever wanted them.'
While the teacher contested the school's petition to either resign or face been fired, the infringing 16 year old teen student eventually came to be charged with violating the state's computer crime act and aggravated voyeurism.
Of note, the school had declined discipling the student, raising questions if the school's interim superintendent, David Eubanks was in essence abetting sexual harassment of the teacher?
'Leigh Anne Arthur stop lying, it's your fault', David Eubanks
Leigh Anne Arthur student who stole teacher images charged
Leigh Anne Arthur petition. School calls her a liar.
Right decision? Leigh Anne Arthur S.C teacher forced to resign after student leaks risque photos
In the weeks since her forced ouster from the school, Eubanks has continued to maintain that the teacher was at fault and had brought the situation upon herself whilst 'lying' to the media.
Offered Eubanks in a statement: 'One of the most critical responsibilities that a classroom teacher has is the supervision of students. In this particular case there was a breakdown in the classroom in that most critical area. Evidence and statements indicate that the teacher was not where she should have been at the time the incident occurred. As a result, a student accessed inappropriate material on her phone."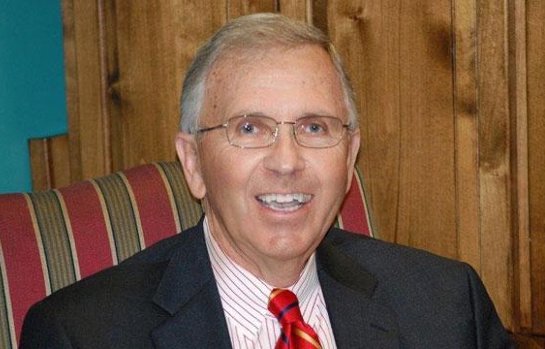 Since the infringing teen's charging, Eubanks has dodged telling whether the student was expelled from school, only to say after the district's Discipline Committee heard the student's case, he no longer attends any schools in the district.
For her part, Arthur has told of forgiving the student who stole her photos.
Told the teacher: 'I forgive you. It don't [sic] make it anymore right. But what's done is done and I hope you learned your lesson. And I hope that you learned from this mistake and I hope that you have a wife one day that you treat like gold and you won't want this to ever happen to her.'
Who though the woman hasn't forgiven is the school whose lawyer, Jessica Salvini, claims his client was the victim of an overzealous school administrator who wanted to punish her even though she did nothing wrong.
More than 17,400 people have signed a petition to bring Arthur back to the high school, where she taught mechanical engineering and computer programming. Despite the outpouring of support, Arthur has said she doesn't want her job back. Can you guess why?