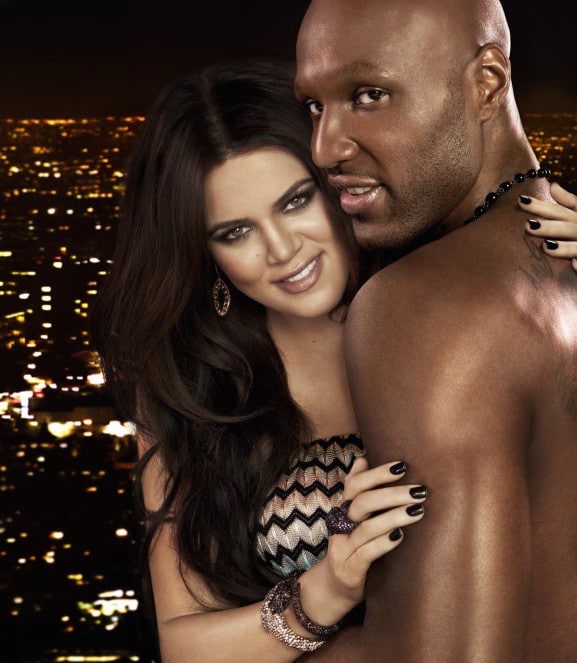 Since news late Tuesday that former basketball Lakers star and reality star, Lamar Odom had succumbed to the excesses of a 5 day stint at a Nevada brothel, Dennis Hoff's Love Ranch South, questions have been raised, how did it all come to this?
Once an adulated basket ball professional, earning well into the millions, he was a beacon of success and admiration for those who hoped to emulate his success.
Rising up the ranks, Odom had to contend with a father who was a heroin addict, a mother who died of colon cancer when he was twelve years old, forced to live with his grandmother in gritty part of Queens, NYC. Eventually he sired three children, one of them a boy who at six months old succumbed to sudden infant death syndrome. But he persevered.
Lamar Odom did coke and cried in prostitutes arms over broken life
No, Khloe Kardashian didn't bring camera crews to Lamar Odom's hospital bed
Lamar Odom heart attack : Are the Kardashian's to blame?
Lamar Odom Nevada drug overdose: Crack, opiate fueled 5 day bender
Photos: Ryder Cherry and Monica Monroe are the Lamar Odom prostitutes who discovered him
Lamar Odom near death. Partying at Nevada brothel for days, crack binge.
Lamar Odom holed up in a room smoking crack with lover.
Lamar Odom goes on a crack binge and Khloe Kardashian kicks him out.
Then in 2009, the basketball great met Khloe Kardashian of the Kardashian talentless transitory fame game spectacle. While the family's real claim to fame was transitory and not based on any real attributions (except for marketing and merchandizing) the Kardashians as they had seduced America, seduced Lamar. In many ways, the affable star legitimized the family, the same way Kim appearing on Vogue covers and marrying Kanye West legitimized her.
It wasn't too long before Lamar the basketball pro was now being turned into a parody of himself, a real subject matter whose real life was being subjected to countless pages of gossip, innuendo, suggestion and expectations. Something the Kardashian clan specialized in with aplomb and with added dollar signs and tricks and toys for sale.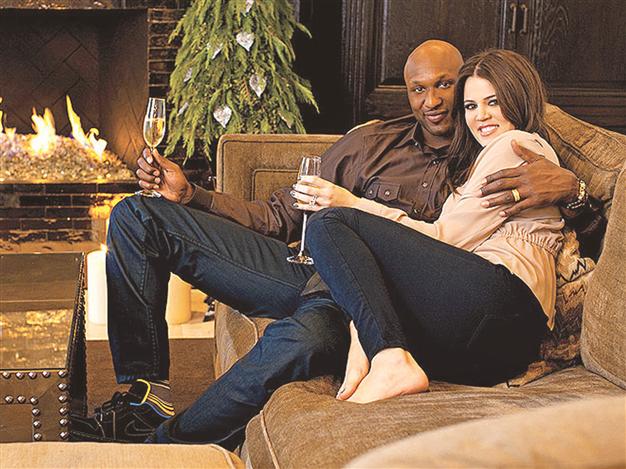 Soon Odom was seen proposing on camera to Khloe (are some things simply out of bounds?) before merrily agreeing to the big dollars and a spinoff show called: 'Khloe and Lamar.' Or what ought to be called: 'How I sold myself to Khloe.'
And then the reality hit, the long hours of filming, up to 18 hours a day, seven days a week, months on end, with the basketball player beginning to betray displeasure (and why not?) at being constantly on call to a vapid audience and growing sinkhole of ever curiosity of how America's fake glamorous lived. With agony no doubt.
While the basketball player was becoming a household name, his legitimacy as a basketball player began to wane, his gameship not as acute as it used to be (can you guess why?) and attempts to film the player in practice failing to generate buzz. Come 2012, Odom was passed over and traded against his wishes to the Dallas Mavericks.
It would only get worse from there on. And the tabloids were there waiting and so were the Kardashians who fed off the gossip and the scandal, forever mindful their real product wasn't what was happening in their real life (cause their was nothing ever happening ) but what was happening on the gossip pages. Yes the media and the Kardashians have always embraced a parasitic relationship. A relationship that Lamar Odom and most of us are by default ill equipped to deal with.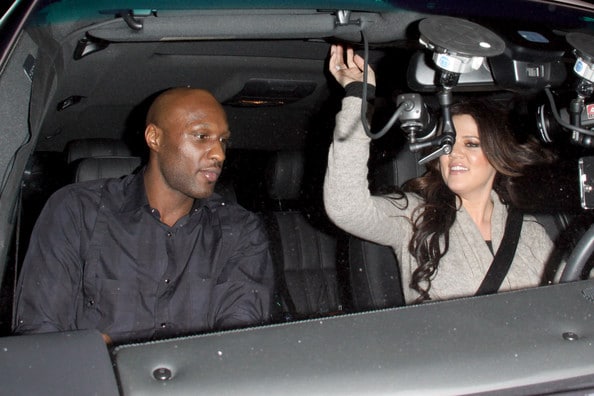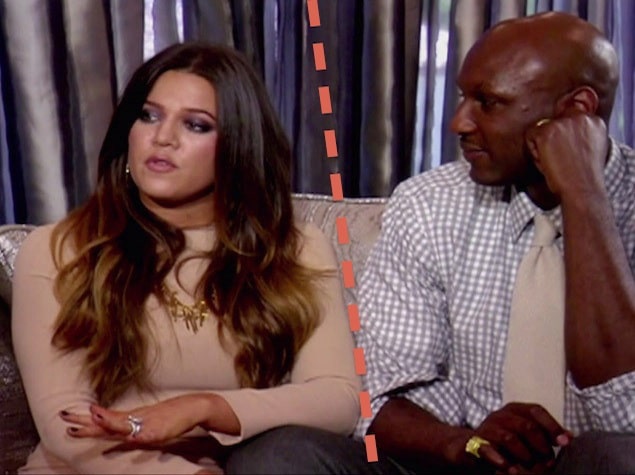 And soon Lamar Odom began to collide with the thing that he had once been and the thing that he had become for the public and the thing that he had fought so hard to not be; a drug addict dealing with his existential demons.
Arrested for DUI, off to rehab, out of rehab, back to rehab, speculation of infidelity, the split from Khloe, the public shaming, finger pointing, the eventual divorce and Odom's basketball career completely in skid row.
Told Odom once: 'I don't do Twitter, 'I don't Instagram. I don't believe in following people around. It just came with it. Me and that girl fell in love.'
While the Kardashians have managed to sidestep ridicule, scandal, innuendo, humiliation (and indeed revel off it) that would put most ordinary person in the loony bin, Lamar Odom could not. Because he was a real human being who had real human attributes and talent who didn't need the canvas of the tabloids to give himself any meaning.
Except the meaning he was now given wasn't the one he was capable of dealing with and reciprocating with, the public had come to see their Roman Colosseum bloodbath and the former gladiator to his surprise found himself speared in the heart.
Told Odom's dad, Joe recently of the Kardashian clan: 'They haven't been a very good influence on my son,'
 'It's been the curse of his life. He hasn't really accomplished anything since he's been with them.'
As a thoughtful editorial from the dailymail reflects: The sad, tragic truth about Lamar Odom is that he couldn't keep up with the Kardashians. 
And he should never have tried.
And then there was this comment on the web that made me wonder. See what you think?
My ex was a spoiled brat crack addict (and still is) no amount of money could satisfy the hole in his soul that made him use no matter how many times we put him in rehab and how many promised and hearts he broke…
He broke up his family after 10 years of hell and begging and crying
The excuses are never ending
He cannot and no one should blame anyone for his addictions and for finally his consequences
The families of such addicts like myself have had years of nightmares about the day they get the call where their loved one overdosed and tried everything to prevent it

To blame anyone is adding severe insult to injury

Lamar like my ex has/had a life of immense luxury that others could only dream of
They were not handed cancer nor do they suffer and live out their days paralyzed through no fault of their own…this is self inflicted onto themselves and inflicted on their innocent families

Do not blame this on his family or ex family. He could have had the world instead he chose this.