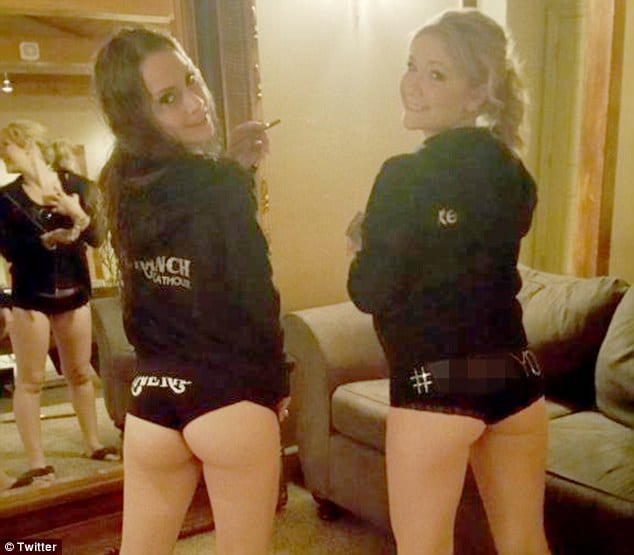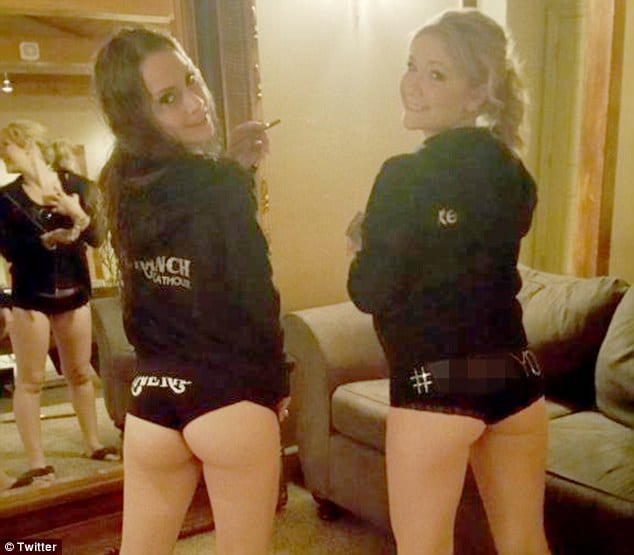 Ryder Cherry and Monica Monroe are the two Nevada brothel prostitutes who discovered the unconscious body of basketball legend, Lamar Odom at Cathouse venue, Dennis Hof's Love Ranch, Tuesday afternoon.
Odom, the former husband of reality star, Khloe Kardashian would be found foaming at the mouth after a five day run at the party parlor.
Lamar Odom did coke and cried in prostitutes arms over broken life
No, Khloe Kardashian didn't bring camera crews to Lamar Odom's hospital bed
Lamar Odom heart attack : Are the Kardashian's to blame?
Lamar Odom Nevada drug overdose: Crack, opiate fueled 5 day bender
Lamar Odom downfall: 'I couldn't keep up with the Kardashians.'
Lamar Odom near death. Partying at Nevada brothel for days, crack binge.
Lamar Odom holed up in a room smoking crack with lover.
Lamar Odom goes on a crack binge and Khloe Kardashian kicks him out.
To date investigators haven't told what may have led to Odom overdosing and now in a coma, except to say a 1/3 of a bottle of Cognac had been consumed (out of how many bottles?) along with a battery of herbal viagra pills Odom had consumed. Also up for question is whether Odom had been using crack cocaine, his drug of choice and which had ultimately led to the sporting star's wife calling it a day.
The venue that Odom came to visit was owned by Dennis Hof himself, whose private house adjoined to the brothel, Odom had been staying at whilst Hof was away.
The brothel, one of nine other brothels and strip clubs that Hof owns in Nevada runs every day of the year, 24/7. At all times up to 50 women are working on site, with up to 50- 100 clients a day serviced a day.
Two of those women stationed at the Love Ranch , who presumably had been 'partying' with the basketball great, included, independent contractors, Ryder Cherry and her pal, Monica Monroe.
According to their boss, Dennis Hof, Cherry and Monroe are 'very upset' and hope that Lamar Odom is able to recover.
While the world seeks to make sense of how a sporting great went to the brink of self demise, questions have been asked as to how girls like Cherry and Monroe arrive at their station and the types of lives they in turn lead servicing their ever rotating clientele?
In the month of October, Ryder Cherry, says  that she was the number one prostitute at Dennis Hof's ranch, calling her 'booker of the month.' Cherry adds that she's 'very lucky' and 'blessed,' concluding with 'a new month to work harder i can't wait!'
A profile at the Love Ranch's website reads in part 'I'm the one you will want to party with! I am a cute, loveable, bubbly and super-warm girl who just loves…..sex! And I really enjoy meeting new people! Guys are great! Women are wonderful! And couples are cool! I love you all!'
A regard of Monica Monroe's twitter page has the working girl referring  to herself as a "Legal Courtesan at Dennis Hof's moonlite bunny ranch." Aka 'a woman who has sex with rich or important men in exchange for money : a prostitute who has sex with wealthy and powerful men.' Indeed.
@DennisHof @mooretj @RyderCherry @LoveRanchVegas come get this hot package?? pic.twitter.com/GQsrY6v0Mk

— monica monroe (@monicamonroelrv) October 12, 2015
??? back @LoveRanchVegas tomorrow? @mooretj @Shauna4B @RyderCherry @BustyAnastasia pic.twitter.com/ysg4gbhJKV — monica monroe (@monicamonroelrv) October 5, 2015
@DennisHof @MadamSuzette @bunnyranch come party with me. I'm ready pic.twitter.com/PPP2GbQi9e

— monica monroe (@monicamonroelrv) September 4, 2015
pic.twitter.com/XBoFjfr8IP — monica monroe (@monicamonroelrv) September 3, 2015
???sexy pic.twitter.com/XPSyIL4eKv

— monica monroe (@monicamonroelrv) September 3, 2015
Dinner with @DennisHof pic.twitter.com/geDObI1bfL — monica monroe (@monicamonroelrv) September 3, 2015
@DennisHof @mooretj here till the 14th of april come see me @LoveRanchVegas pic.twitter.com/5d1CjZgBpg

— monica monroe (@monicamonroelrv) April 1, 2015