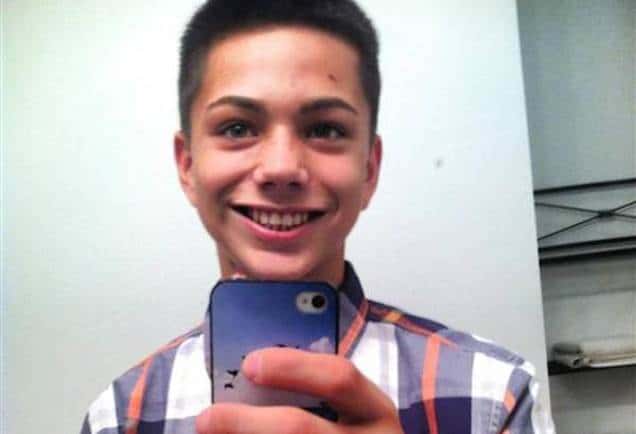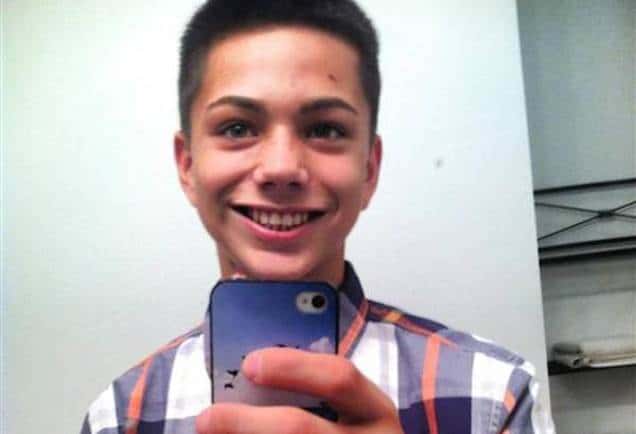 Andrew Fryberg last night become the fourth mortal victim of Washington's Marysville-Pilchuck High school shooter Jaylen Fryberg after succumbing to his injuries after the cousin came to be shot along with four others at point blank on October 24.
Why did Jaylen Fryberg send gun selfie to girlfriend Shilene George before shooting?
Nate Hatch forgives Jayvelin Fryberg but should he?
Jaylen Fryberg invited his victims to lunch by text before shooting them
Jaylene Fryberg victims: Gia Soriano dead, Nate Hatch improving but unable to speak
Pictures: Jaylen Fryberg love triangle. Gia Soriano and Shaylee Chuckulnaskit fight for their lives
Pictures: Jaylen Fryberg shot his cousins and girlfriend Zoe Galasso
Why did Jaylen Fryberg, homecoming prince kill one, injure four before killing himself?
At the time of the shooting, the school homecoming prince chagrined that his cousin, Andrew Fryberg was dating one of the girls in their network, tactically texted each of the party to meet him at the school cafeteria during lunch break where upon he then gunned them down using a .40-caliber handgun. From there Jaylen Fryberg would then turn the gun on himself.
Killed immediately at the time was Zoe Galasso, the girl that Andrew Fryberg had recently started dating and whom his cousin, Jaylen Fryberg had coveted, who by now had come to feel betrayed that his cousin Andrew was dating despite being rebuffed by Galasso.
Rushed to hospital would be Gia Soriano and Shaylee Chuckulnaskit, who in the days ahead would come to die from their injuries. Also rushed to hospital was the gunman's cousin, Nate Hatch who miraculously would come to survive the shooting despite being shot in the jaw and chest. The 15 year old teen would forgive Jaylen from hospital before later being released earlier this week.
In the latest setback to the tragedy that has seen the destruction of young lives and their families, Andrew Fryberg's family last night released a statement upon the death of their son:
We express our thanks for the amazing support from the community, as well as from everyone around the world that have been praying for us all through this tragic event.
We also want to say a special thank you to all the amazing staff that have cared for our son and brother here in the pediatric intensive care unit at Harborview.
Our family is overwhelmed with the love and care that has been provided to our loved one during this time and you all will forever hold a special place in our hearts.
But we also ask that you respect our privacy at this time of our deep loss.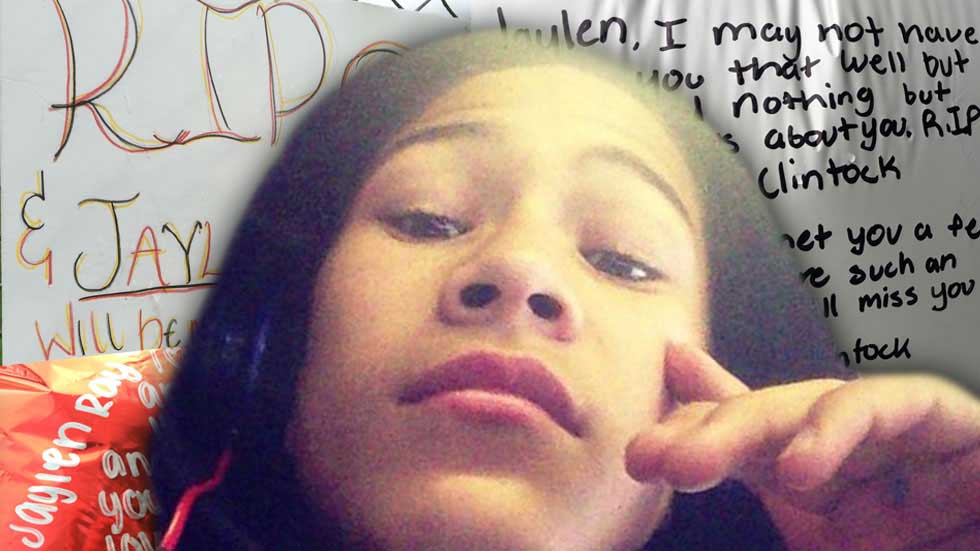 According to USA Today, students returned to Marysville-Pilchuck High School on Monday for the first time since the October 24 shooting. Co-principal Ron Lowry said, 'There were more smiles and hugging than there was crying. Grief counselors were on hand, but they weren't needed to the extent that we feared they would be. Hopefully, that's because they're healing.'
And then there was this tweet that Nate Hatch sent out after learning of his cousin, Andrew Fryberg's passing away:
"R.I.P. Andrew Martin lee fryberg I hope you like it up there and we well some day reunite. You were my other half you were my brother we were suppose to conquer this life together I can't even begin to imagine life with out you I love you so much and I well live every day thinking about you. You'll be watching over me and you'll always be in my heart nothing seems to make sense at this time the worst things always happen to the best people but now you're somewhere where no one can hurt you. You have impacted so many peoples lives and you well be forever missed I well never forget you I love you rest in paradise"