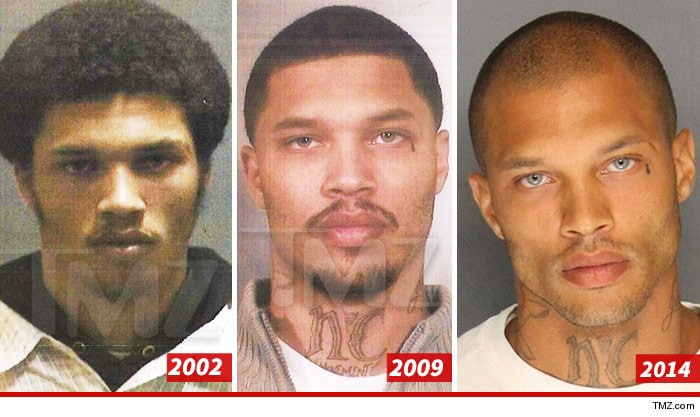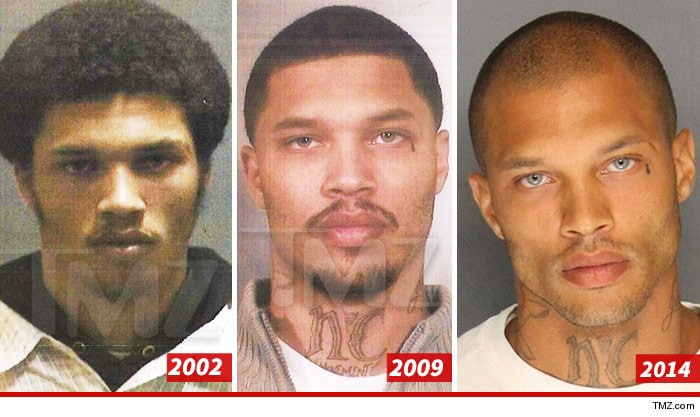 While the internet has taken to swooning over the visage of Jeremy Meeks after Stockton Police Department posted his mug shot on their  Facebook wall in relation to a gang related arrest earlier this week, social media hasn't exactly been too rosy with previous Jeremy Meek mug shots over the years. In fact the internet pretty much hates them. So what happened?
Jeremy Meeks lands $30 000 modeling contract. But will he be freed? 
Jeremy Meeks to wear designer clothes during trial. Reality show too… 
Jeremy Meeks manager received death threats from gang members 
Jeremy Meeks set to make $30 000 a month as a supermodel 
The violent reality of Jeremy Meeks: Crips member, grand theft, gun possession and identity theft. 
Jeremy Meeks, model prisoner becomes internet meme. Sorry he's married ladies 
Jeremy Meeks 2002 mugshot shows the then convicted grand theft felon looking on the boyish, sporting afro hair and not quite the statuesque face that he has come to be known for of late.
In 2009, Jeremy Meeks was arrested again, and by then our collective hero was looking more and more like the hot vixen America would come to fall deeply in love with 5 years later on, which is to say, aging has suited the 30 year old Jeremy Meeks quite well thank you very much.
The latest update on Jeremy Meeks tells that the career felon (and despite his ravishing good looks, that is what he has spent a majority of his time being) came to be first arraigned since his arrest late yesterday afternoon. He was assigned a public defender and the judge ordered his bail upped from $900K to $1 million. Which is to suggest good looks aside, the judge was probably more concerned with the recently paroled gang member running around with a gun and possibly believing him to be an active member of the Northside Gangster Crips gang.
top image via tmz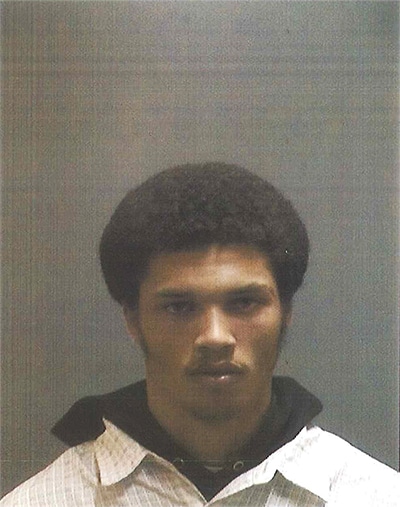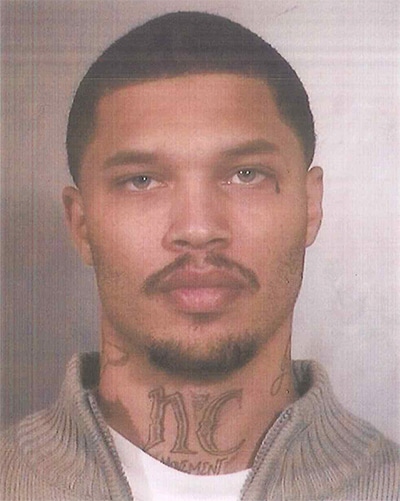 And then there were these comments on the web that made me wonder:
huh… he went from looking like a hunky white troglodyte with silver-blue eyes and a nice tan to a crowded forehead hairline afro-wearer with brown eyes. what's up with the eyes in the popularized "viral" pic?
Unfortunately, you may not like what I write, but this is what race-mixing, White,/Black,produces: A better looking "Black" person in this case lighter skin tone,European/Caucasian features and blue eyes. No wonder women like this.
fake contacts or photoshop? this whole thing is fishy and reeks of twisted racism