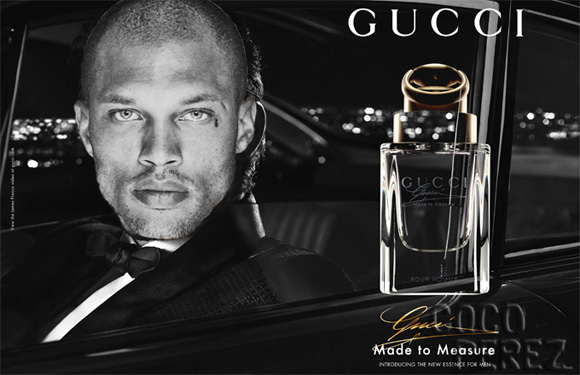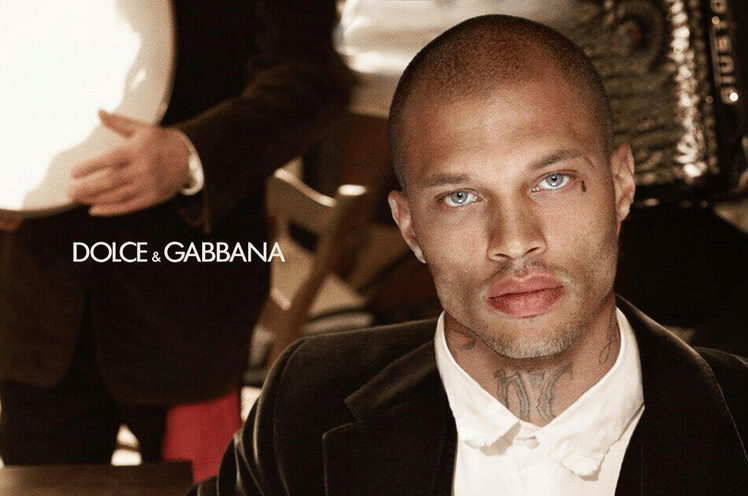 Despite being initially turned down in wearing non prison uniform during hearing motions against him, Jeremy Meeks is now set to wear high brow designer clothes including that of Tom Ford once his trial commences.
Jeremy Meeks lands $30 000 modeling contract. But will he be freed? 
Jeremy Meeks manager received death threats from gang members 
Jeremy Meeks set to make $30 000 a month as a supermodel
Jeremy Meeks Mug shots: He looks so damn ugly
The violent reality of Jeremy Meeks: Crips member, grand theft, gun possession and identity theft. 
Jeremy Meeks, model prisoner becomes internet meme. Sorry he's married ladies 
The designer clothes comes after a brokered deal in which the 'career criminal' will get to don a fine selection of designer wares (presumably for a fee?) when trial begins.
Meeks lawyer, Tai Bogan had initially requested that his client be allowed to not have to conform to regulation prison outfits (presumably cause of deals in the pipeline to have Meeks 'model' a designer's latest look), arguing that it was important that his client looked as 'good as possible' before a jury.
Bogan would tell as a result of his client's picture being posted 'millions and millions' of times on the Internet, it would be prejudicial against a fair trial for him to be 'in handcuffs and prison garb'.
A motion that Judge Franklin Stephenson sent back to the highway or my way.
Nevertheless court law allows that once a defendant appears during trial they are no longer obliged to dress in customary prison garb.
Admitted Tai Bogan: 'We are talking to designers to provide clothing for him during this case.'
'We want him to look as good as possible in the court. We are worried that current pictures of him in prison garb will mean he will not get a fair trial.'
It's also understood that an effort to book Meeks reality shows as well as modeling gigs along with modeling designer wares during trial is also underway, courtesy of high profile attorney addition, Gina Rodriguez, who has represented clients such as Nadya Octomom Suleman as well as V Stiviano, the woman behind the Donald Sterling scandal.
Rodriguez would tell that although Tom Ford is not dressing the hunky prisoner, 'the modeling management we are working with has a stylist who was going to dress Jeremy in a Tom Ford suit,' 
Reiterated Rodriguez: 'Everybody has a story, and I, of all people, know that,'
'If this was a different situation, like if someone was actually hurt or there was violence involved, I definitely would not be taking him on.
'But we don't know Jeremy's full story yet, and I don't feel like he got a fair break.'
Rodriguez would also add that she is in negotiations with four production companies and three different modeling agencies.
Meeks, a married father-of-one, is currently being held in the San Joaquin County Jail on seven felony counts related to firearm possession, street gang membership and parole violations.
His bail is set at $1m.