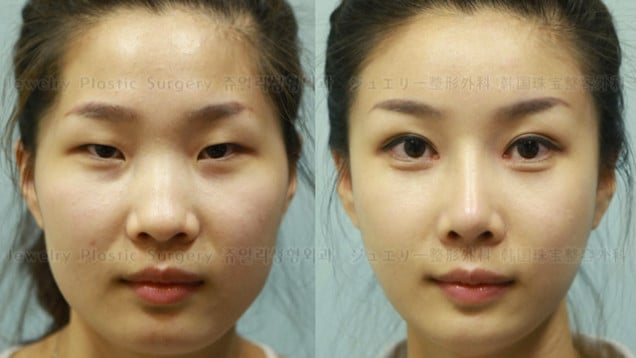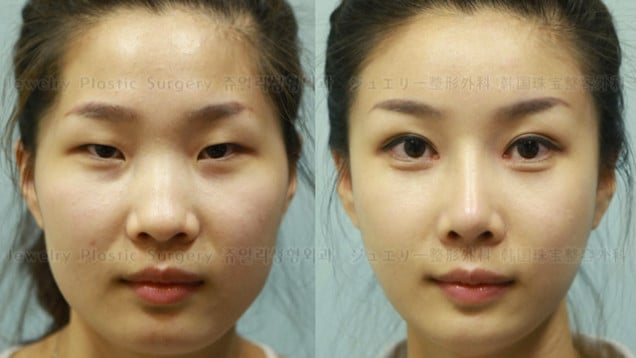 In an increasing bid to affect Western physical features an increasing number of South Koreans (as well their neighboring counterparts in China and Japan) are going under the knife and employing complete plastic surgery packages that are leaving official perplexed as to the real identity of travelers. Which is to say plastic surgeons have become so good at their craft disbelief reigns when it comes to telling before and after pictures of patients.
South Korean reporter shocks nation with drastic jaw surgery. Did she ruin her face?
The rise of the perma-smile, new trend out of South Korea.
Miss Korea 2013 contestants all look alike because they all use the same plastic surgery tricks?

South Korean girls flock to have double eye lid surgery to look like Western celebrities.
The rise of South Korea's flower boys who outspend on cosmetics than all other men in the world.
Venezuelan women also now believe having a Caucasian nose will make them more desirable
In a recent feature via kotaku, the outlet surveys the degree of plastic surgery that many South Koreans are increasingly pursuing to look more like their pop idols and of course Western features, considered the more preferable standard of beauty.
Kotaku: Increasingly, people in neighboring countries like China or Japan visit South Korea to have work done. But when they're ready to go home, they might face a problem: Their passport pics. P
According to Korean sites Onboa and Munhwa (via tipster Sang), some Korean hospitals are now issuing a "plastic surgery certificate" at the request of overseas visitors. Customs officials, of course, are strict about making sure people match the mugs in their passports. These certificates can supposedly help make clearing immigration go smoother so officials don't have to call hospitals to confirm procedures.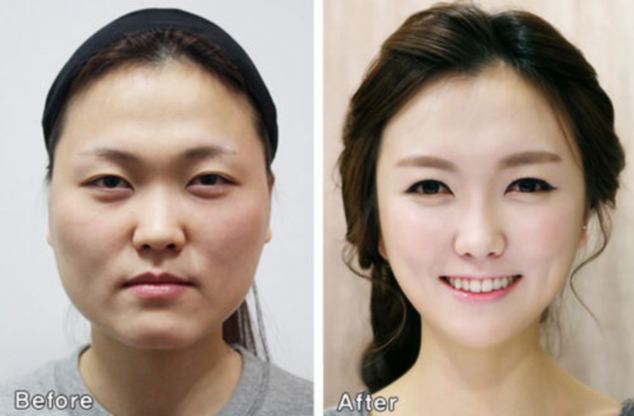 So hazardous has it become arriving in South Korea to have plastic surgery that officials are now being forced to track patients passport number, their length of stay, the name and location of the hospital where they will have their new look performed along with the hospital's official seal which travelers show to immigration officials on their return trip home.
Corroborating that trend is a report via China Daily where travelers after visiting South Korea for plastic surgery procedures were noted to have bigger eyes, higher noses and slimmer chins than were shown on their passports. Naturally confounding officials.
Told Shanghai Hongqiao Airport officer Chen Tao: 'After they took off their huge hats and big sunglasses following our request, we saw them looking different, with bandages and stitches here and there,' 
'We had to compare their uncorrected parts with their photos very carefully.'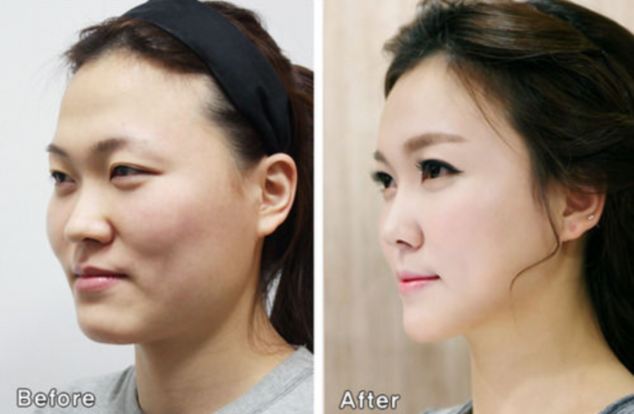 As the region goes gunho on a mission to appropriate more Western looks (which in and of itself is creepy and disturbing and says a lot about how the regions feel about their looks) The Korea Times came out with a report telling how the increase in Chinese medical tourism was also a result of a lack of trust with Chinese doctors.
Tells local plastic surgeon Park Byong-choon:
'It comes from the mistrust of the system entrenched in their psyche,'
'Chinese parents come to Korea even for childbirth. The death of a young singer under a Chinese cosmetic surgeon's knife a few years ago makes people think twice about doing it at home.'
According to website Onbao, the number of medical tourists that came to South Korea in 2011 was 2,545 people. Last year, that number increased to 25,176 visitors.
So prevalent has the trend towards plastic surgery become, South Korea now boasts the world's highest per capita use of plastic surgery as now one in every 77 people in South Korea now goes under the knife or needle in a bid to improve their looks. The question of course one ought to ask is why and how did this phenomenon become the must have do?