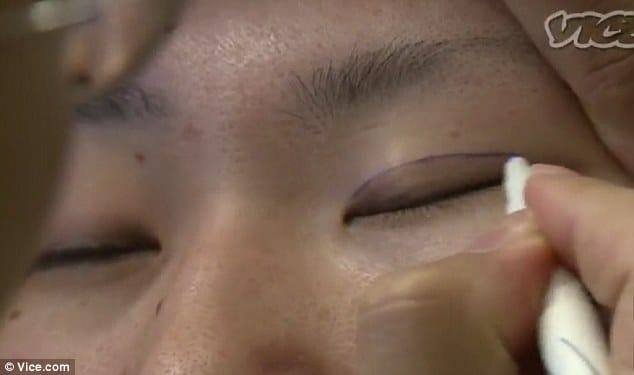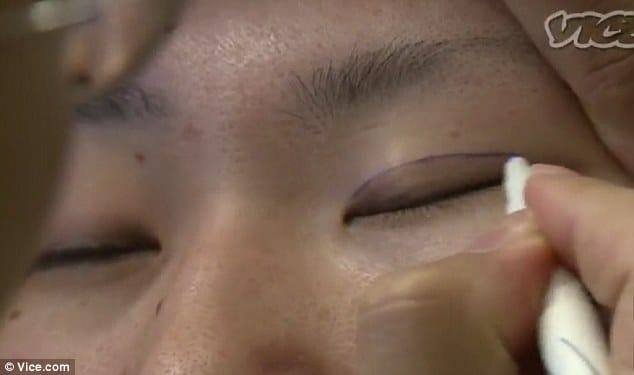 The rise of South Korea's flower boys who outspend on cosmetics than all other men in the world.
So rampant has the desire amongst South Korean youth approximated the status of Western celebrity that many in the country are now turning to double eye lid surgery in the hopes of replicating the eye shapes that their western heroes have.
Now overtaking Brazil as the number one plastic surgery capital of the world (the nation also rules number one when it comes to men buying cosmetics as well) South Korea is now said to have the highest number of surgeries performed per capita.
That said investigating the quest to approximate the stereotypical vision of a western face, Vice magazine's Charlet Duboc undertakes a video journey as she speaks with a variety of youth about their aspirations.
Asking a young K-pop singer from the band D-Unit why one in five women have undergone some sort of cosmetic procedure in South Korea, which have become popular graduation gifts from students' parents, the singer replies the following:
'Because of their distinctive looks, our ideal appearance would be that of westerners. Big round eyes, straight nose, round face.'
Explaining the process is South Korean plastic surgeon Dr Seo from Seo Jae Don Plastic clinic who says in relation to one Japanese girl who has flown in today especially to have her face 'westernized,' :
'We will do eyelid surgery, as well as give her a higher nose. She also has a flat forehead so we'll extract some fat and inject it into her forehead and chin. By doing so her overall profile will look much more appealing.'
Reflects Dr Seo when asked why his patients insist on the procedure:
"A face with more volume is considered to be more popular these days, having an apple shape face means there's more chance to change a person's destiny, they think their fortune will change for the better."
'There are lots of girls who come in after breaking up with their boyfriends…there are doctors who cure the illnesses that we can see; we cure the heartbroken people. There is no need to live with a sense of discontent because of their appearance,'
But then again why make one's sense of discontent all about their appearance in the first place?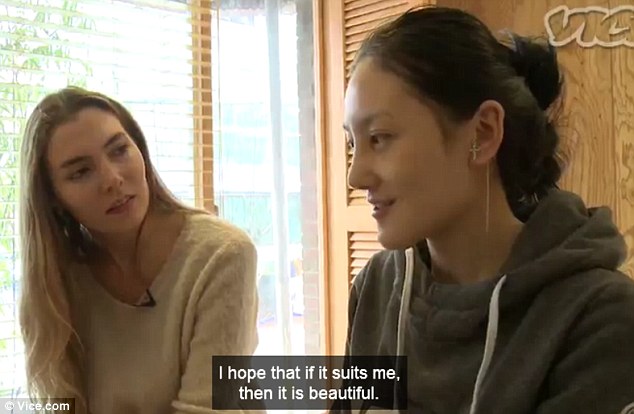 Reflects one youth that Charlet Duboc comes across during Seoul Fashion week:
'I see many of my friends getting it done. I think our desire to look as pretty as celebrities is far greater than in any other country.'
But not everyone is necessarily gun ho about the trend for plastic surgery. Reflect a make up artist and model respectively:
'I hate people getting double eyelid surgery, personally I like the natural look.'
'I think Korean beauty is a look with natural eyelids.'
Ultimately one has to wonder if the desire to replicate the 'Western' look has more to say about South east Asian's desire for Western approval or something to do with self loathing and heightened criticism in their culture that challenges them that only being the best will do, even if it means literally tearing one's face apart to assume an outwardly identity that is hardly one's own. Then again define identity and beauty….?