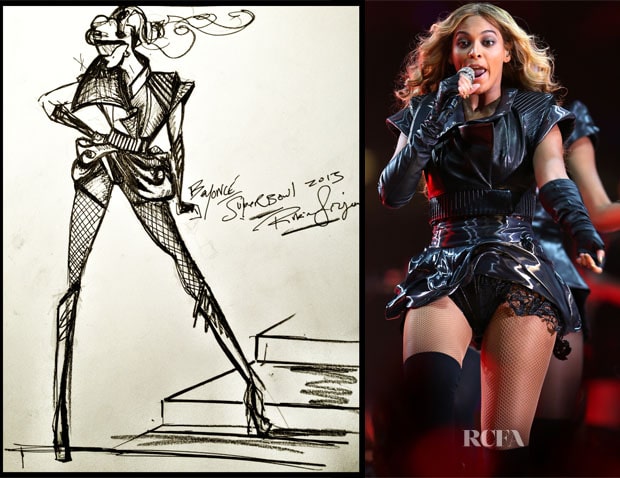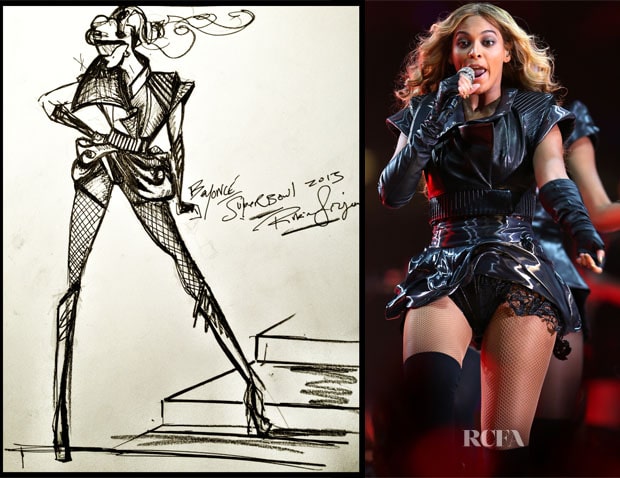 Beyonce is also a preferred hawt bixch.
As the world embraces the Queen of pop and her heroic performance last night during Superbowl (yes Beyonce is a hero according to the free world and the never jabbering pr media circus) curious minds have begun asking so who designed the svelte number the singer donned last night?
Tells vogue.co.uk: FEBRUARY 3 – The designer behind Beyoncé's on-stage outfit, Rubin Singer, releases a sketch of the all-leather look.
Because the world always needs to understand who dresses our heroes…