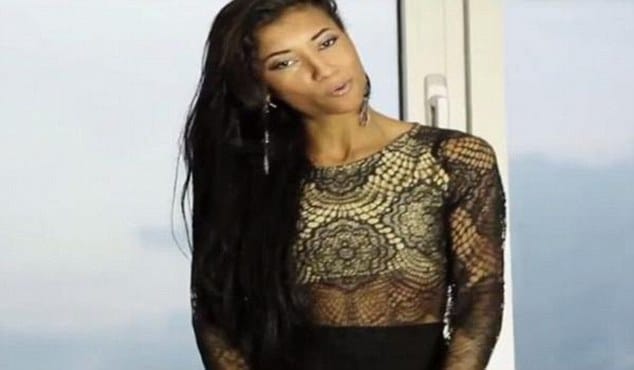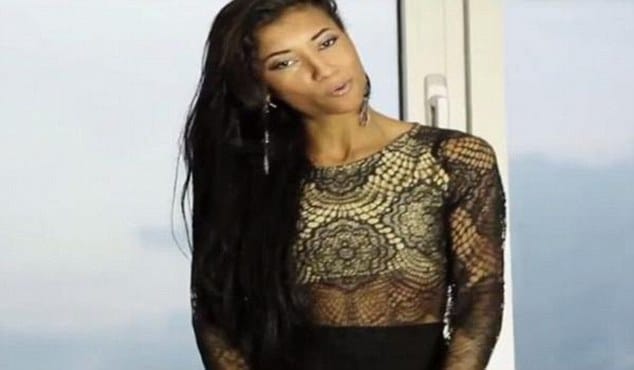 Social media has cried foul with Olivia McFallar, Jay Z's supposed mistress after the former model took to releasing a song aimed at Jay Z and Beyonce who are rumored to be on the outs.
The aspiring rapper, who also goes by the moniker, Yes Liv Can Hussle in her new song addresses claims that Jay Z purportedly made moves on her whilst still married to Beyonce. Naturally Olivia McFaller claims she had no option but to turn down Jay Z's advances. Out of respect to Beyonce. Out of respect to her impending money wonder. Out of respect for the tears that Jay Z had floating down his cussed up collar. But out of respect to herself.
The latest single comes after the aspiring singer made claims in an interview in August 2013  that Jay Z tried make her his mistress.
The song, titled 'Sorry Mrs. Carter', samples the well-known instrumental for the OutKast's hit track, Ms Jackson.
In the song, Olivia McFallar makes several references to what allegedly happened between her and Jay Z as she describes how he allegedly tried to make her his 'in-town chick'.
The rapper also makes deliberate references to some of the couple's most famous song lyrics as she raps: 'You actin' nonchalant for the audience / 'Cause I ain't just another shorty you put the naughty on'.
She also rhymes: 'I'm ringing the alarm 'cause I overstand / And girls can't run the world fighting
over man'.
In her original interview with PNC radio, the former model said: 'I could have messed with Jay, but got respect for Bey.
'We were on the same set of a commercial, see, I was sitting by myself, and he sat next to me. I was handling it well, and he was shocked to see, I was getting up to leave, he sent his guards to me.
'Excuse me Miss, do me a favor, put your number on this piece of paper. When Jay get settled and he'll call you later. I know most chicks would have took the bait, but then those chicks be the ones I hate. I wonder to this day if I'd have gave it up would it be me on stage throwing it up!'
But that shit probably pales to the closing lyrics of her new grab at anything that smells money song as Olivia sets about teaching Beyonce on how to be the woman she ought to really be (like Liv) for her man. Cause Liv as you all understand has bundles of respect for Beyonce…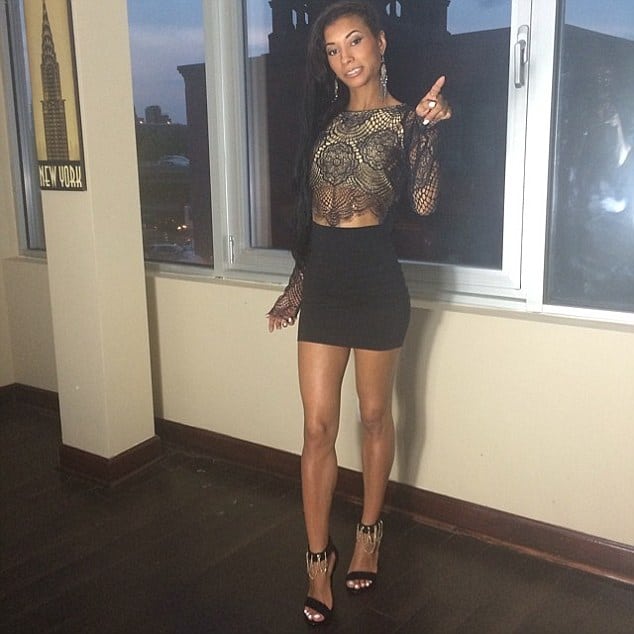 And then there were these responses on twitter:
'sorry mrs carter' by @yesLIVcan http://ow.ly/A15ci  – k hun, in that budget vid. sure beyoncé is quaking. ps sort your weave. #ratchet
listened to the "Beyoncé diss track","sorry mrs. Carter"by yes liv can. it was embarrassing. Stay in ur lane that's Queen B ur talking about
Since when did side chicas become so bold? I blame Scandal! I feel bad for attention seeking sidechicks like @yesLIVcan #SorryMrsCarter