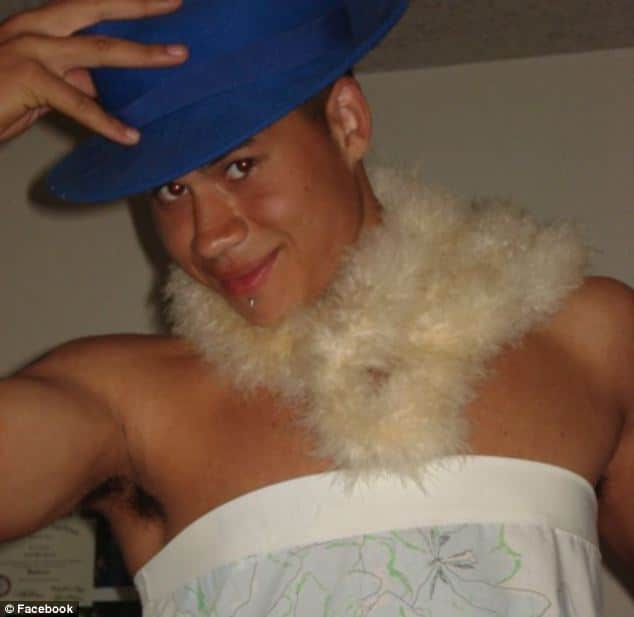 Jacob Tyler Roberts Facebook page reveals he was an alcoholic and liked guns.
Jacob Tyler Roberts wanted suicide by cops cause his pregnant girlfriend left him.
Jacob Tyler Roberts, Oregon mall gunman had planned to move to Hawaii but missed flight at last minute.
Oregon mall gunman identified as 22 year old Jacob Tyler Roberts. Used stolen rifle. Would have killed more had his gun not jammed.
Gunman goes on shooting spree that kills three including self at Oregon mall.
As more news becomes apparent about Clackamas Town Center gunman Jacob Tyler Roberts it becomes increasingly obvious the young man was plagued with self doubt, low self esteem, a sense of loss and was deep into a depression, one strangely that wasn't necessarily evident to those around him as he bounced from one transient existence to another.
News reports have confirmed his mother died of cancer when he was young, he was thrown out of his aunt's house as a teenager, being schooled in Milwauke before moving to Portland, Oregon where he scored average grades, failed to make entry into the navy where he had pinned his hopes of career advancement before eventually scoring a job as a kitchen hand at a fast food operative, Big Bertha's.
Over the summer the 22 year also found himself evicted as well as losing his girlfriend, Hannah Patricia Sansburn who may or may not have become pregnant with his child before settling to live with 26 year old Jaime Eheler and a female friend of his.
Told Sansburn to ABC:  "Jake was never the violent type. His main goal was to make you laugh, smile, make you feel comfortable,"
And she continued: "I hate him for what he did, but I can't hate the person I knew because it was nothing like the person who would go into a mall and go on a rampage,"
Ehler in fact goes on to tell media outlet katu that when Roberts had turned to leave the house the day of the shoot out that "he had a weird look on his face,' and that when he visited the brother of his roommate, Roberts hugged him and told him he was going "somewhere south, somewhere warm." 
It is also understood that Roberts had recently quit his job at Big Bertha's, sold all of his belongings, and put his car up for sale on Craigslist in advance of his planned move to Hawaii.
Tells Sansburn his former girlfriend: '… he was supposed to catch a flight Saturday, but told her he got drunk and had missed it.'
"And then this happens … It makes me think, was he even planning on going to Hawaii?" 
What's also become dubious is if whether Roberts even inherited money that he claimed that he had recently prior to quitting his job and telling co workers he now planned to move to Hawaii.
Of note Roberts had also written the following on his facebook profile: "I may be young but I have lived one crazy life so far."
Calling himself "a bit of an adrenaline junkie" he said he was "just looking to meet new people and see the world."
"I'm the kind of person that is going to do what I want," he wrote. "There is no reason for another person to tell you what to do, I'm the conductor of my choo choo train."
At present authorities have yet to pinpoint an exact reason as to what may have turned what may have been a melancholic man into a violent shooter who earlier this week inexplicably took the lives of three individuals, including his own.