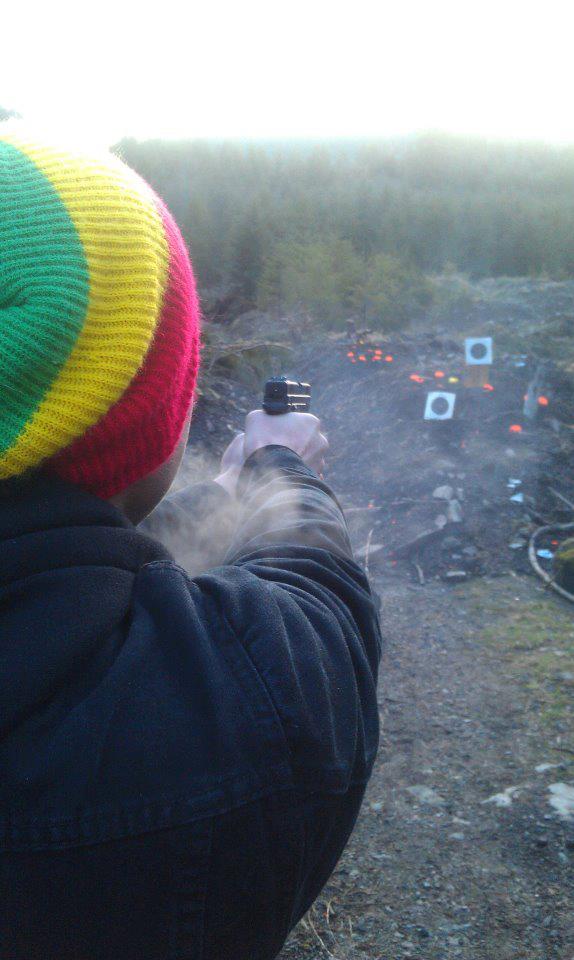 Jacob Tyler Roberts got drunk and missed his flight. Had sunk into despair.
Jacob Tyler Roberts wanted suicide by cops cause his pregnant girlfriend left him.
Jacob Tyler Roberts, Oregon mall gunman had planned to move to Hawaii but missed flight at last minute.
Oregon mall gunman identified as 22 year old Jacob Tyler Roberts. Used stolen rifle. Would have killed more had his gun not jammed.
Gunman goes on shooting spree that kills three including self at Oregon mall.
As authorities continue to come to a closer understanding of what may have led to Clackamas Town Center gunman, Jacob Tyler Roberts resorting to indiscriminate violence that claimed the lives of three individuals including himself, media outlet, atlanticwire, today unearthed what is now said to be the assailant's Facebook page.
If one was looking for clues as to the young man's state of mind, perhaps a gingerly perusal would reveal some rather disconcerting observations, including pictures of the young man shooting (which may or may not be a common leisurely pursuit in Portland, Oregon), describing himself as an alcoholic (half kidding which of course makes it more worrisome) and the fact that to date he has lived a crazy life that isn't about to change any time soon.
Reads his profile: "Hey what's up guys my names Jake and I'm an alcoholic… Lol just kidding. If you were to ask someone that knows me they would probably say that I am a pretty funny person that takes sarcasm to the max. I'm the kind of person that is going to do what I want. There is no reason for another person to tell you what to do, I'm the conductor of my choo choo train. I may be young but I have lived one crazy life so far. My friends are my family and I don't think that will ever change. I have done a lot for myself in the past year some good and some bad but I still press on. I like hanging out with my friends and having a good time maybe get a little drunk every now and then. I like to think of myself as a bit of an adrenaline junkie… Yup that's right I'm a junkie lol. But I'm just looking to meet new people and see the world. Right now I work at the most badass gyro shop in town. I am one of the few people that can say I love my job and actually mean it. But if you want to know more about me send me a message. What's up let's party."
Other worrisome signs include the following:
atlanticwire: And then you'll notice, on his left arm in his current profile picture, Roberts has a tattoo of what looks like a machine gun or an automatic weapon (see above image magnified below)
Which may be in and of itself inocuous or perhaps not especially in light of recent circumstances.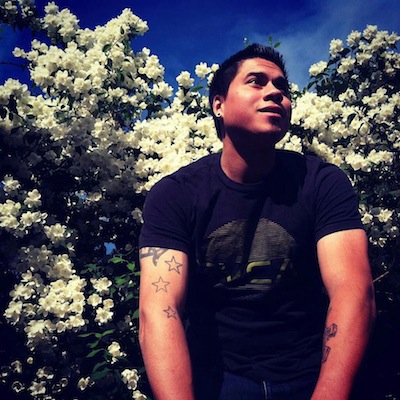 And then there were the following comments via the atlanticwire which also caught my attention:
Let's see…a 22-year-old, heavy drinking community college student who was denied his goal of joining the Navy because of an injury and worked at a sandwich shop. Could it be that young Mr. Roberts came to the realization that in this now seemingly permanent sluggish economy that his chances of ever living what we Americans refer to as the "good middle class life" was never going to happen so he decided to lash out before committing suicide?
This article is garbage, there is not one iota of substance here outside of gibbering emotional reactions to a completely innocuous facebook page. I have come to expect much better writing from the Atlantic, and would hope they do not post anything this sniveling, vapid, useless or reactionary again.