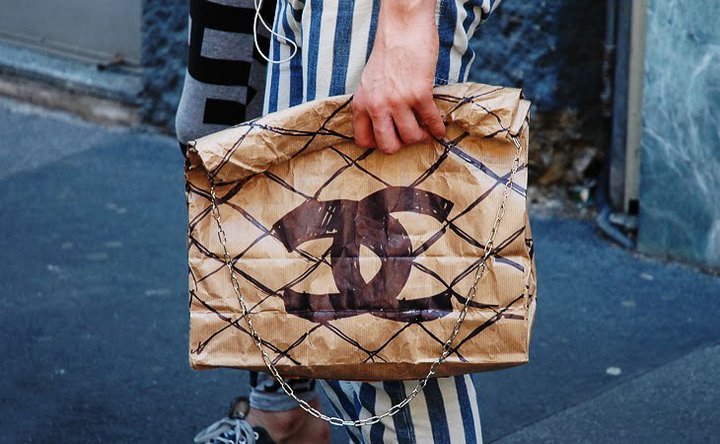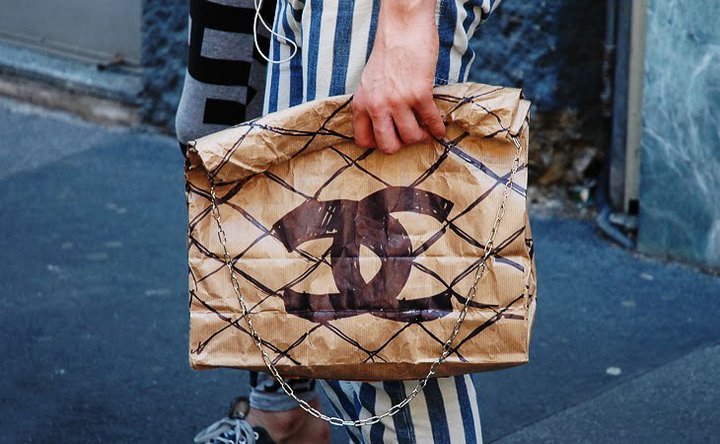 This picture comes courtesy of Antje Linck which she took somewhere in the streets of Brooklyn,NY today. To be honest I burst out laughing when I followed the contours of the bag. But really what's fashion come down to this day? The idea, the function or simply the label?
Let's hope the bag does not fall apart anytime too soon. Anyone know where I can buy one for myself…?
For more food for fashion go here.