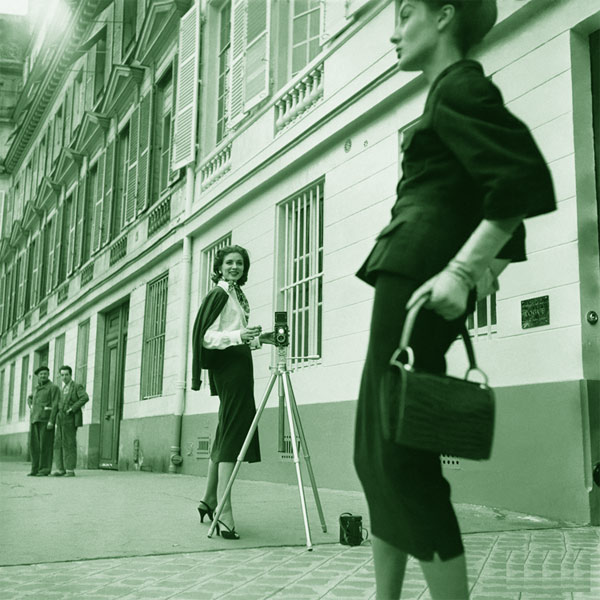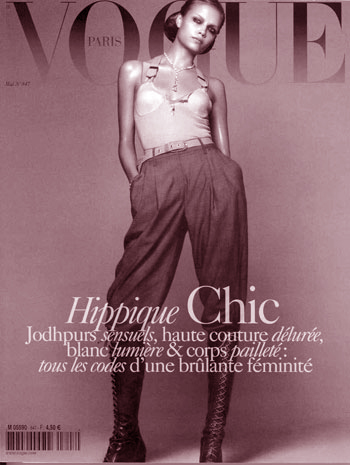 Katharine K. peers into Bobo culture to examine the undercover upperclass and their seamless sense of style.
Start with equal parts Bohemian and Bourgeois. Add a splash of Beatnik, a dash of literati, a pinch of pretension and voila! You have the chic cult of individualists known as the Bobos. Whether perusing the streets of Paris or hailing a cab on New York's Lower East Side, you can't miss these nonchalant characters with their Ballenciaga weekender bags, vintage tees and signature cigarettes
You know the type; they're the cool kids that wear their charity-ball-going mothers' vintage Chanel cardigan or their CEO father's Hermès ascot while they sit in trendy cafes sipping $8 espressos and complaining about the conservative upper class and Global Warming. They're all about the gallery scene, changing the narrow-minded world from the comfort of their trust fund backed apartments and bopping to the brilliant beats of eighties classics and new-wave electro rock pop. They're ridiculous unrealistic idealists living in a fantasy world and we love the whole package.
We're hooked on their airy speech, arrogant, apathetic "I can't be bothered to breathe" attitude and most importantly, their effortless look. These avant-garde twenty-somethings embody casual city cool and have a smart yet playful style that was likely acquired during semesters in Florence and summers on the French Riviera.
Obviously, you ache for their head to toe vintage meets Madison Ave. look inspired by characters like Brigitte Bardot, Sienna Miller and the waifishly fabulous Olsen Twins. How do you get it? Just drown yourself in covert designer duds (think Marc Jacobs bags, neutral Marni dresses and Comme des Garçons waistcoats) paired with American Apparel tees and Cheap Monday denim. Top it all off with a dab of dusty vintage garb and you're half way there. Accessorize with a combination of outrageous bobbles and sophisticated jewelry (Chanel pearls and brass-knuckle-esque rings always do the trick), a silk-cashmere blend scarf and a red-stained lip. For the finishing touch, throw on some red Ray-Ban Wayfarers beneath a porkpie hat. Now, you're essentially in the gang. Make sure, however, that you're studied-up on your Schnabel films, Hemingway novels, and Mondrian theory or you'll never be invited to a wine tasting at the Tuscan villa…