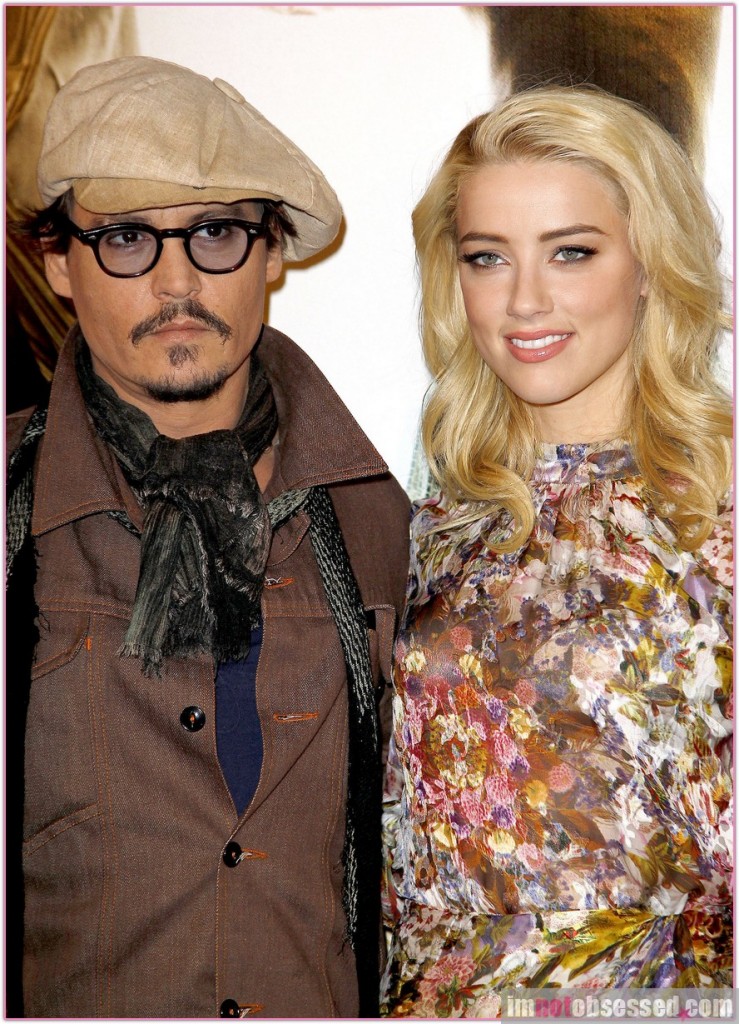 When a mere mortal falls for a demi god….
Some people are made for press others on the hand crumble at the slightest provocation that a tabloid hack is staring at them. Case in point Amber Heardwho has decided to check her peon into a non depositary position after the press got a hold of the story that she may be a home wrecker, something that she adamantly denies but tell that to Vanessa Paradis who's been marching up and down the street and whining that Amber is a two bit nothing that stole her good shit(that would be Johnny of course) whilst she wasn't looking.
Reports radaronline:
"Johnny and Amber were definitely involved. They definitely had chemistry carried over from the set. Amber quietly split from Tasya around the same time Johnny was secretly separated from Vanessa, so the timing was just right. They were hooking up for months — way before he publicly announced that he and Vanessa had split up. They did a really good job of keeping their relationship on the down low for a while, especially since many people assumed that Amber was only into girls."
Had the chemistry, had the right pr machine smokescreen in place, and then Johnny and Vanessa had to go public with their hawt mess, and that's when Amber thought to herself: 'Bixch what am I doing in the middle of this shit?'
Thus began the unrelenting scrutiny and the finger pointing and the existential conundrum? Should I ever date another famous movie star ever again?
"Amber has never wanted that sort of attention. She prides herself on being free-thinking and independent — not some homewrecker trying to sleep her way to the top. As soon as the media started publicizing the romance, she told Johnny that she needed some space.
"The crazy thing was that Johnny actually split from Vanessa at the end of last year, so she didn't break them up, but because they didn't announce their relationship was over until June, people were painting her as some kind of scarlet lady, which she is far from being. She really likes Johnny, but she doesn't like the drama," the source continues.  "She isn't really sure what is going to happen with them, but just wants the attention to cool down before anything progresses."
Yes kids this is it's own action packed thriller. Forget the Rum Diary shit, this is the real McCoy drama.
In the interim no word yet whether Johnny and Amber are once again sniffing the good sweet nectar off the back of their nape of the necks but one can no doubt that both may be worse for wear given the increased public scrutiny often reserved for demi gods (like Johnny) which has unfortunately made living a day to day existence for mere mortals (like Amber) a kind of nightmare that only the very brave or the very foolish could ever imagine flourishing in…
Vanessa Paradis calls Amber Heard a man stealing nobody for dating Johnny Depp.
Johnny Depp to pay Vanessa Paradis $150 million bye bye money.
Johnny Depp officially single, did an affair end his marriage to Vanessa Paradis?
Johnny Depp is still America's preferred wet dream and then some.