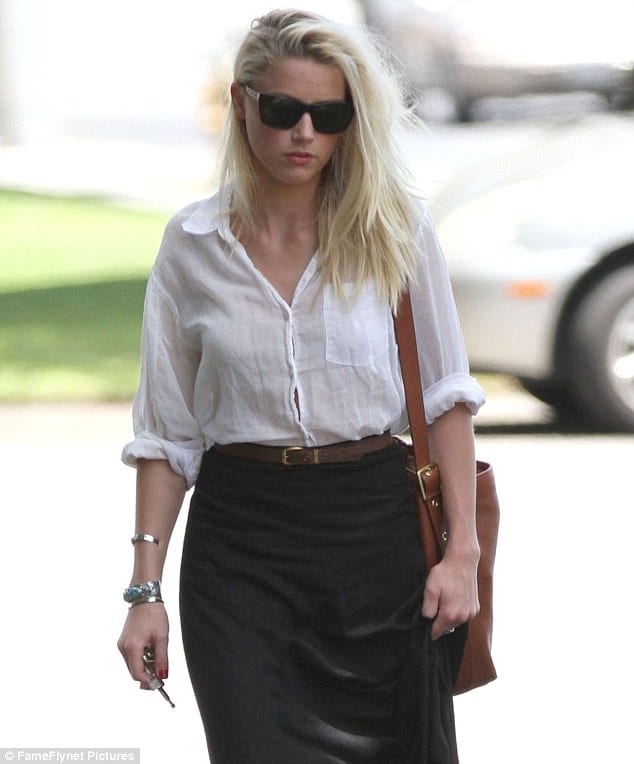 Vanessa Paradis would like to give Amber Heard a piece of her mind.
It seems there is little love lost between Amber Heard and Johnny Depp's former long term partner, Vanessa Paradis pursuant to reports coming out of Now magazine.
Tell's a source to the journal: 'Vanessa's devastated that Johnny's dumped her. She blames Amber and calls her a man-stealing, two-bit nobody and has vowed to not let her anywhere near their children.'
The above comment comes pursuant to the widely documented split of the couple last month who had been involved with each for the last 14 years and share two children Lily and Jack. At the time of the split it was rumored that Johnny Depp was having an affair with Amber Heard even though the actor until the very end had been strenuously denying all claims that he and Vanessa were no longer together.
Despite Johnny Depp's allegations reports have surfaced that 26 year old Amber Heard had been a regular visitor to the New Mexico set of 'The Lone Ranger' where he was shooting a new movie.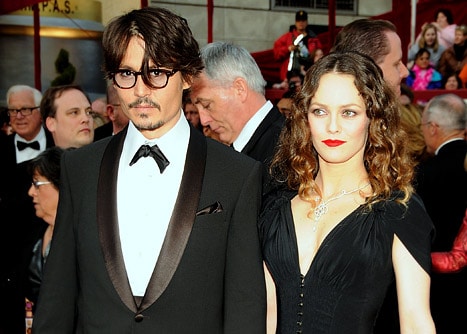 Sources have said that Depp has been absolutely smitten by Heard and supposedly once said: "When I first saw Amber, it was like seeing an old time movie star like Lauren Bacall.'
Offered Heard to Dazed magazine: 'He's such a wonderful presence; he is enigmatic and compelling and a true artist, seriously intelligent and incredibly sensitive.
Everybody on set respects and likes him, which says a lot about an actor. It's a grueling job at times and the stress level that everybody feels in the industry is intense – but it doesn't affect Johnny.
It seems like he has time to look everybody in the eye and I like that, it was wonderful to see.'
Who Johnny has been getting to look a lot in the eye also includes Amber Heard herself given that the couple it is now understood have been involved for some few months now. With respect to Vanessa Paradis' comments one has to wonder if they were taken out of context as the couple have been alienated for over a year now and perhaps even though they may have both wanted to stay together for their children's sake the reality may be that the couple had outrun the course of their tenure and it was only inevitable that Johnny would escape not just into his film roles but the arms of one of the stars of his film roles….
Johnny Depp to pay Vanessa Paradis $150 million bye bye money.
Vanessa Paradis said to be looking at new homes prior to split in Beverly Hills.
Johnny Depp officially single, did an affair end his marriage to Vanessa Paradis?