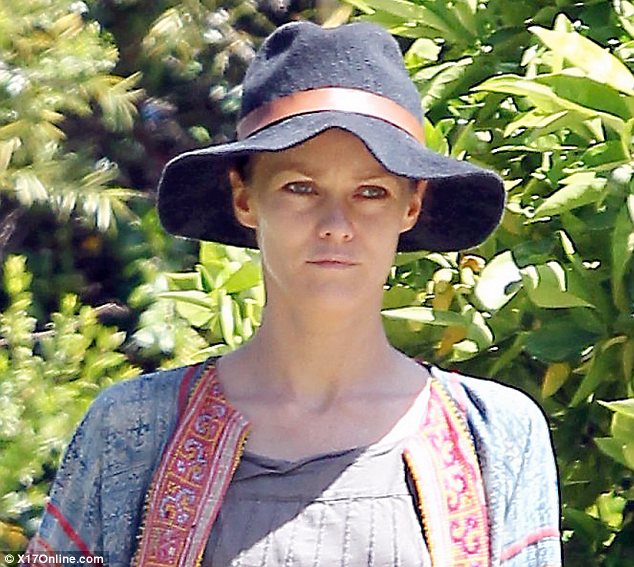 Johnny Depp to pay Vanessa Paradis $150 million bye bye money.
Johnny Depp officially single, did an affair end his marriage to Vanessa Paradis?
The dailymail is reporting this morning that actress Vanessa Paradis has been looking at homes in Beverly Hills for her and her two children, Lily Rose and Jack months prior to yesterday's public announcement that her relationship that her relationship to Johnny Depp was over.
dailymail.co.uk: The Café de Flore star visited a number of properties with price tags of between $7million and $11million.
Vanessa appeared glum as she looked around the properties on May 23 and there was no mistaking the strain of the relationship breakdown has taken its toll.
On the surface this would suggest that the actress was preparing for the worst and it was probably understood back then that her relationship to Johnny Depp was verging on collapsing. What is questionable though is despite Johnny Depp's repeated public assertions that their relationship was not on the rocks is what was going on during this time that may not have been public knowledge that may have given Vanessa Paradis the impetus to start looking for her own place?
Reasons for the split have ranged from career obligations pulling them apart to claims Depp had a fling with his Rum Diaries co-star Amber Heard.
The blonde bombshell, who came out as bi-sexual in 2010, was seen boarding Johnny's private jet to Las Vegas in April, fuelling rumours of a relationship between the co-stars.
Perhaps what is ironic in the break up is how the couple had gambled to move away from their home in France to settle in Los Angeles where Depp could concentrate on his career. It seems the move instead of solidifying their relationship and putting them at a greater advantage has now cost the couple their relationship.