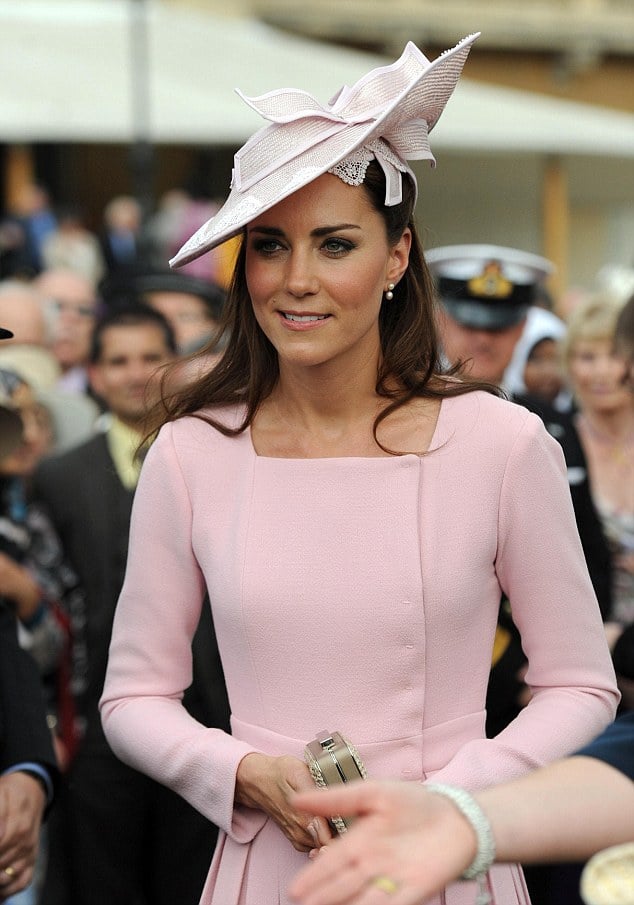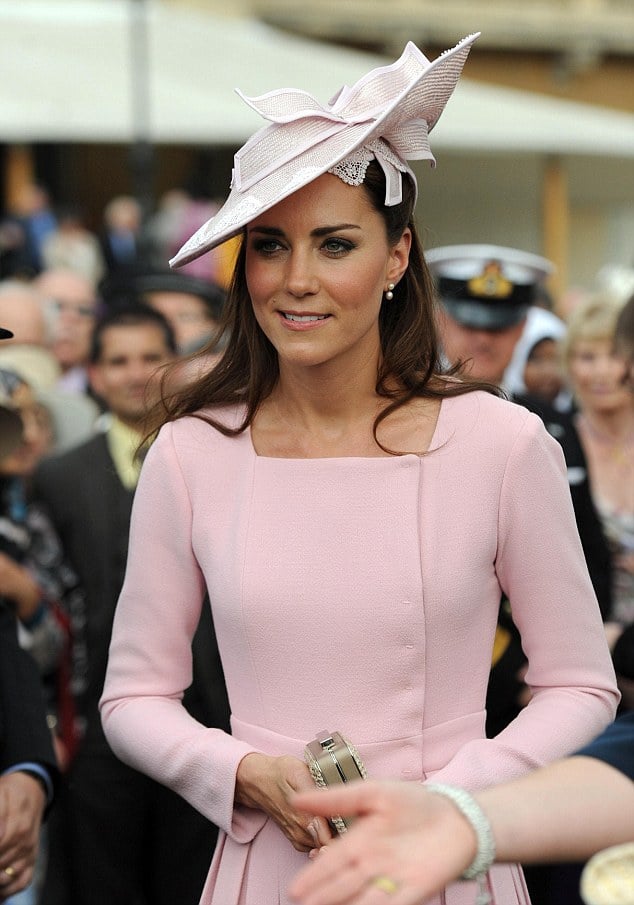 Kate Middleton wants to let you know she will always go the extra mile….
Seems like the Duchess of Cambridge is scoring some much needed political points after a set of disappointing string of events involving her cantankerous sister (yes bixches, I like to use big words too) Pippa Middleton. Thankfully for the royal family it seems Kate has once again come to the rescue and how…
dailymail.co.uk: The Duchess of Cambridge notched up another landmark in her life as a royal as she shone at her first Buckingham Palace garden party.
For the auspicious occasion, clever Kate demonstrated her thrifty side by giving a second outing to the £1,200 Emilia Wickstead dress she wore for the Royal Sovereign's lunch in honour of the Queen's Jubilee at Windsor Castle two weeks ago. 
Then, eyebrows were raised after so-called 'High Street Kate', notorious for her love of affordable clothing, chose a current season designer item costing more than the average monthly salary.
More than the average monthly salary? Would one be at fault to wonder if Kate just getting out of bed every morning cost more than twice the average salary of most UK commoners? Then again who can't resist the occasional 1200 pound dress or the 900 pound designer sunglasses that shows off one's stellar facial features? Not me- anything gauche and high glow and slightly out of my budget is a must have.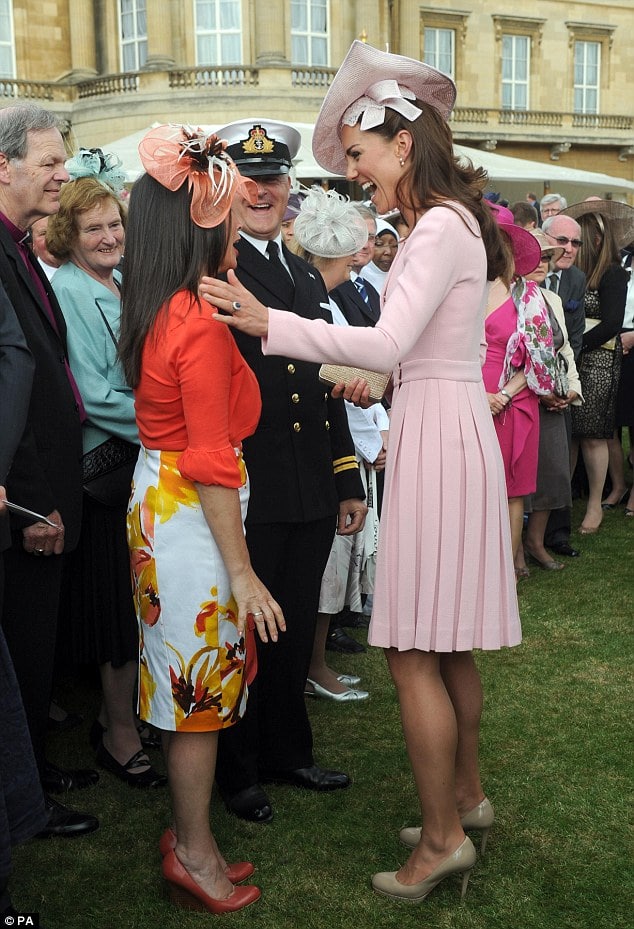 But where there is a will there is a way:
But with this second appearance, Kate has silenced her critics – and proved that she is a thoroughly sensible royal who is so much more than a mere clothes horse.
She joined the Prince of Wales, Duchess of Cornwall, and the Queen for tea and cakes with 8,000 guests within the grounds of the royal residence as the family prepares for this weekend's Diamond Jubilee celebrations.
Oh my- what a dapper lass. And to think at least one of the Middleton sisters actually listens to what the Queen has to say as she looks on mortified from her ivory tower as the tabloid machine steps into overtime.
Isn't it time you lived slightly out of your budget and wore the son of a bixch a second time in a row in a gesture to sweet modesty too?
Leak: 'Kate Middleton is losing her hair cause she's anorexic.'
Is Kate Middleton Britain's best dressed woman?
Grazia Magazine is playing games with Kate Middleton's figure on its covers.
The Royal wedding and the media fairy tale spectacle.
Will Kate Middleton be marching in daggers and speared frocks down Westminister Abbey in April?
Will you be buying the Prince William and Kate Middleton condom collection too?
The Queen would cordially like to invite you to her grandson's wedding via fax thank you very much.