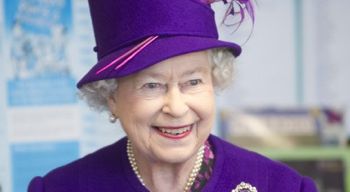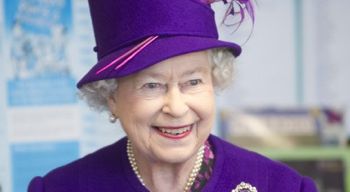 In a sign that the Queen always knows best and has little disregard for cyber culture and your roving email accounts- her majesty has set about inviting her kindred congregation to her grandson Prince William's upcoming wedding via – wait for it- by fax.
huffingtonpost : A Buckingham Palace courtier told the British newspaper (DailyMail) "Faxes have been used before for large-scale events. They are an efficient and polite way to inform people as quickly as possible."
Polite? Did someone just use that word? Who ever thought that the Queen still cared about such virtues, and had little regard for the zip and heartless disposition of cyber culture where a trip to the bathroom will see you spammed at least 63 times by the time you returned to the desk. 
But it's not totally the dark ages over in London. Of note: the Royal Engagement was announced on Twitter and the Queen has both Facebook andFlickr pages.
Gold-embossed and handwritten invitations will be sent out to the 1,800 guests next month, according to the Mail, but thanks to the fax, some attendees are already confirmed for the nuptials of the year — like Greece's King Constantine, his wife Queen Anne-Marie and their eldest son Crown Prince Pavlov, Serbia's Crown Prince Alexander and his wife Crown Princess Katherine and members of the Romanian monarchy.
Personally there is something beguiling and utterly charming about receiving a hand written memo of embossed memo- it's ripe to bring a cheer even to the coldest of hearts and this spring as Prince William is set to get married I will patiently wait for the Queen to send me her faxed invitation. Of course in the event it doesn't arrive I will always have my invitations from lost cousins out of Nigeria about vast millions waiting for me out of my spam account. 
Oh if only the Queen could dare to send me a fax….
WHAT IS THIS OFFICIAL ENGAGEMENT PICTURE OF PRINCE WILLIAM AND KATE MIDDLETON MISSING?
It's time to meet Kate Middleton, the wife of the future heir to the throne of England.
Prince Harry's Belt Comes Loose, Reveals Pink Undergarments
Nacho Figueras and Prince Harry storm the Veuve Cliquot Polo Classic.
Prince Harry wants you to believe he's going to behave this time.