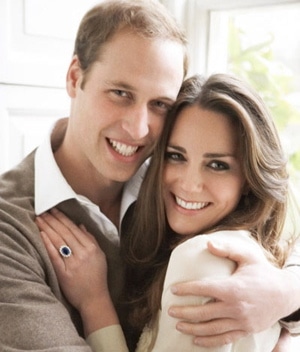 A kingdom is never completely a kingdom unless it has the appropriate family members there to help sully guide it…
Like you, us and the chipmunks Fyodor and Mazeltov have been doing somersaults in anticipation of Prince William and Kate Middleton's upcoming marriage sometime next year. Who's also anticipating the wedding is the royal court who have managed to the joy of the chipmunks hobbling in the hallway to come out with an official 'engagement picture' of the future King and Queen of England as shot by photographer Mario Testino.
But like our dear beloved Michael K of D listed we do think the image below probably serves justice to the above photo. Don't you agree?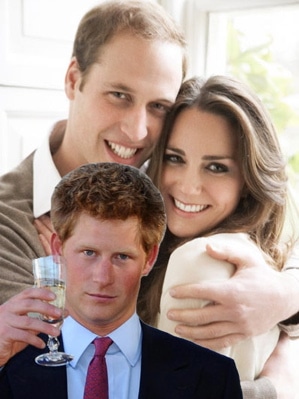 One day when you too become a royal the tears will come flooding down in anticipation of becoming the next Fruit Loops logo on a cereal box. For the time being we'll settle for our lovable media whores and the occasional tabloid misadventure- God bless Prince Harry!
It's time to meet Kate Middleton, the wife of the future heir to the throne of England.
Prince Harry's Belt Comes Loose, Reveals Pink Undergarments
Nacho Figueras and Prince Harry storm the Veuve Cliquot Polo Classic.
Prince Harry wants you to believe he's going to behave this time.