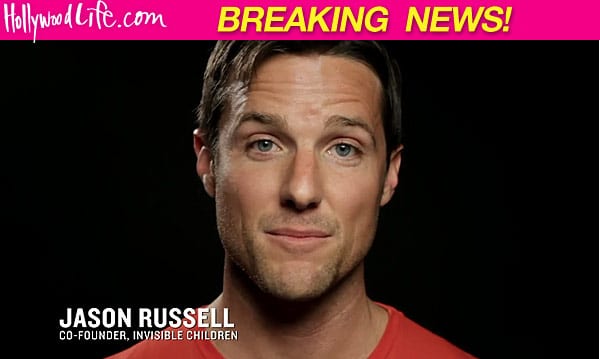 Jason Russell reflects on his meltdown and gay rumors with Oprah Winfrey.
Jason Russell said to suffer from psychosis but is this just a deflection? A crises beyond gay identity…
Jason Russell meltdown precipitated by a conflict of consciousness. Gay rumors fuel fire…
Source: Jason Russell broke down cause he's closet gay!
It seems the depths of film maker Jason Russell's public meltdown has hit new lows with the revelation that the film maker alongside been caught running around naked on the street and masturbating was also pounding his fists on the sidewalk over and over screaming audibly to passing traffic; 'You're the devil, you're the devil!'
Reports the dailymail.co.uk: New footage has emerged of one of the directors of the Kony 2012 video running along a busy street naked while cursing and ranting about the devil. 
Invisible Children co-founder Jason Russell was taken away by San Diego police responding to complaints about him cursing, potentially masturbating and hitting the pavement while naked at an  intersection.
After fighting off criticism of the Kony 2012 video following its instant popularity- 82 million people have watched the film about the Ugandan war criminal – Mr Russell's public breakdown will likely cause more problems for the controversial charity.
At present close associates of Russell are claiming that his breakdown is precipitated due to mental exhaustion, malnutrition and inertia as a result of his sudden fame due to the release of his 30 minute activist piece Kony 2012, a documentary that explores the exploitation of children at the hands of  Ugandan war criminal Joseph Kony.
But according to one source close to the inner circle we received the following statement:
"…..meaning one of the board members is so in denial they all are standing by the dehydration & stress story…. she actually suggested it was "sick" for saying it could be anything more… i told her out of compassion that if they continue to treat him with gatoraid lol & prayer hes likely to end up in a bad situation… as in he needs mental health care & or drug intervention because lets fact it that was no act of dehydration malnutrition and stress… i was diagnosed when i came back from xxxxxx dehydrated & mal nurished i had enlarged liver because of this & my mind was in no way altered like his was in the video… i honestly believe hes closet gay & its that secret thats eating him up & i truly fear for his life… mental or drugs whatever mixed with that kind of inner turmoil is a recipe for suicide or other harmful behavior.' 
And our source goes on to say the following:
Jason CAN'T be gay as he was raised by parents who ran a Christian theater group and has spoken before Rev. Jerry Falwell's Liberty University (see you tube link below) along with Alex Harris who along with his twin brother Brett supposedly convinced Chuck Norris to become a big Mike Huckabee supporter in the 2008 Republican primaries. BTW, Harris attends Patrick Henry College, a relatively new "christian" college whose main purpose is for training the christian right to take over our government, helping the USA to become an evangelical theocracy.
Invisible Children works with such anti-gay groups as National Christian Foundation, Focus on the Family, and American Research Council. The Fellowship Foundation works in conjunction with the fundamentalist shadow organization known as "The Fellowship AKA The Family" lists as members, political lawmakers like Senators Inhofe, DeMint, Coburn, Ensign, Grassley, Thurmond, etc. The Family has largely pushed Christian Ugandan lawmakers to propose a "kill the gays" bill, which would make homosexuality punishable by death.
Rachel Maddow has revealed this group on several of her programs. They also helped direct millions in US aid to Uganda from family planning and contraception to an "abstinence only" program. Jason Russell's family says he doesn't use drugs or alcohol so he evidently flipped out. In the video Jason says when he was 16 he wanted to "kill himself" (19 minutes in). Was he gay then and hated himself? Most disturbing in the video below is that Jason admits that Invisible Children is thought of as a NON-profit but it is a BUSINESS (4:48 minutes), so what is it???!
My GAYDAR has been pretty accurate over the years and Jason flipping his wrists about makes my needle blip. Plus KONY has to be bad as he was CATHOLIC! (10:33)

theres video here where he says outright IC is a business.. and liberty U is so fucking right wing anti gay its disgusting!
Me: So he's closet gay then? I'm not going to disclose your identity you know that- top secret.
Source: yep & ether mental disorder or was on something… in all honesty if he came out i would totally back him up & if he came out about having a chemical imbalance i would as well… as it would save lives…but so far his camp has said hes rehydrating & better. In addition said board member & IC are under IRS investigation dating back 2005… & yes PLEASE DONT USE MY NAME OR ORG… they are the mafia version of not for profit.
(continues our source)
you know part of my venom on right wing anti gay, I have never been anti LGBT but these people make me SICK & sadly i think hes making himself sick in denial & for that i do hope he gets better & has the courage to come out or at MINIMUM not take money from anti gay groups.
And offers one commentator from a similarly related article:
Scallywag, I have some email threads on the subject of their funding with an IC "supporter" that soon deleted his profile and all comments from an article. It seems that they are not prepared for the questions of their funding and affiliate organisations.
I think it is pretty obvious that this is a repressed gay man who has suddenly been confronted with a lot of questions, luckily he is attempting to deal with the issue. How the PR/spin plays out of the next few days is key.
Lets just remember that we have 32 high profile people supporting this campaign along with President Obama, would they not have checked for the real agenda behind this video before putting their names to it? A known anti-gay linked charity pushing for action in a country the US just sent 100 troops to, who are effectively going to supporting a Government that wants to push through the death penalty for homosexual behaviour.
I haven't seen the Maddow reports so I will have a look for them.
Oh, btw, in the video above it is Jacob who mentions killing himself, not Jason Russell, might be worth amending that for clarity.
Which elicits the following interesting comment:
Let me be clear: I'm in no way a spokesperson for IC, simply a longtime supporter. That's why I directly quoted Jason Russell and have only used statements like "they are proud of their model" that I have heard stated directly by them. 
So I have no official statements or anything of the sort. But in my personal opinion, the statement about running like a business is because most non-profits/charities simply don't raise money the way IC does. It's obvious there's something different about the way they run, it's why they've gotten so much backlash for breaking the mold, and also why they're arguably the only non-profit that have been able to harness the energy and excitement of young people the way they do. In my opinion, they don't seem to think about how to pity or sadden people into donating, such as say, St. Jude's, or how to bully them into doing so, such as (imo) Greenpeace. They make it exciting, they have fun, captivating videos that make you cry but also make you laugh and smile, they have shirts that are visually appealing. All of these are successful business tactics, that I view as working great for them in their non-profit venture.
And again, this is in no way an official statement of any kind, but I personally know of multiple openly gay people who work with and for IC and are as loved and accepted as anyone else there. It's (appeared to me) a non-issue.