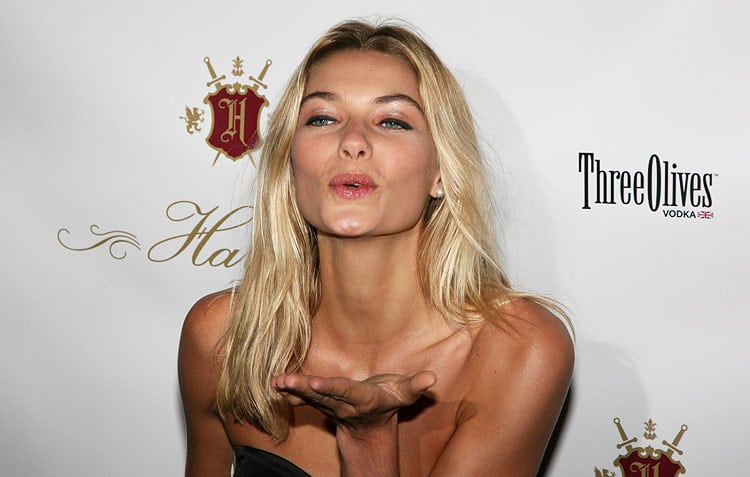 Adam Hock, nightclub brawler to sue for bruised shoulder.
Super model Jessica Hart said to want carry on brawl with Adam Hock posse on the street.
Jessica is sticking up for her man- Stavros Niarchos lll and the Prince. Goes on twitter and calls Adam Hock a 'beast.'
In a sign that honor certainly means a lot in some camps (just ask Adam Hock who almost literally lives and dies by the word) Sports Illustrated model Jessica Harttook to her twitter account yesterday to negate football jock, Adam Hock's assertion that it was her boyfriend Stavros and the Prince who started hostilities recently at the meat packing's 'Double Seven,' that saw one of the most delicious society spectacles in recent months. And she should know cause she there as the brawl took place….
Hock, 47, who was the only one arrested in the fracas, told the Daily News he was defending himself and a bevy of supermodels at his table from being harassed.
"Ha!" Hart tweeted. "It's going to be so pleasurable when the truth does come out and he's exposed as the freaky liar he is."
Hart bristled that the story Hock told Tuesday's Daily News is a bunch of baloney.
"Although, I have to say, I am getting a little pleasure watching him run to the press, squirming and lying in desperation," Hart tweeted.
That hardly belies the pleasure certain journalists are begetting watching the fracas unfold (just ask the NY Postwho have assigned a whole gaggle of giggly reporters smitten with the Prince's boyish features but still managed to opine that he is as sissy). Who though is not enjoying the incessant media attention is Adam Hock's lawyer himself:
"I expect her to come in and tell the truth and then, if she's going to resort to name calling like calling my client a liar, she will open herself up to defamation and libel."
Kids, I must admit this is becoming a tabloid writer's wet dream. Bloody ascot wearing princes, roughed up shipping heirs, screaming super models, terrified ex foot ball jocks, bixchy he said she said confessionals in the media, all that is missing is the janitor to declare that he now has secret video footage courtesy of his mobile phone to show the world the pain and pathos of that evening.
At present, Adam Hock's team contends that the Prince and his 'poseur' friends started the confrontation whilst the Prince's publicist, society and art world publicist Nadine Johnson Pr has come out with the following statement:
"The facts are very clear" said a spokesperson. "There was only one person arrested Friday night at the Double Seven, Mr. Hock, who spent two days in jail as a result from his actions". We have no further comments.
And to think they used to teach you never to show bad table manners in public, Snooki and JWoww must be wondering when they can drop by for auditions. Don't you wish you were a misbehaving socialite, unless of course you already are…?
Adam Hock vs Prince Pierre Casiraghi- who really threw the first punch?
Adam Hock: That bixch offended the honor of the supermodels sitting at the table!
Booze brawl: Supermodels, princes, shipping heirs and the fist fight from Hell.
Nur Khan's door bixch breaks down; 'You betrayed our trust!'