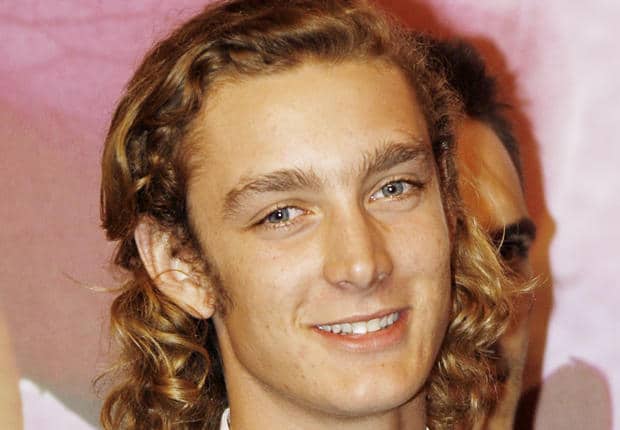 Adam Hock, nightclub brawler to sue for bruised shoulder.
Super model Jessica Hart said to want carry on brawl with Adam Hock posse on the street.
Supermodel Jessica Hart goes on twitter declaring Adam Hock is a freaky liar.
Adam Hock vs Prince Pierre Casiraghi- who really threw the first punch?
Adam Hock: That bixch offended the honor of the supermodels sitting at the table!
Kids let me tell you I can't even begin to wipe the smirk off my face, but then again there is something about self entitled bixches beating the crap out of each other that brings a rueful smile to my face….
This past Saturday jet set venue (so I have been told anyway) Double Seven was the setting of what was to become the coup d'etat for conspicuous arrogant behavior that comes with too much money, bad manners, alcohol, coco pops and the usual I'm holier than thou regalia that one has to acclimate oneself too when they dare exist within the periphery of high profile night life venues.
Apparently the brawl which involved a who's who of society and nightlife world including Vladimor Restoin Roitfield, Diego Marroquin, Stavros Niarchos, his hawt bixch, Jessica Hart and of course our two main conspicuous heroes, Monaco's Prince Pierre Casiraghi (the son of Princess Caroline and grandson of Grace Kelly) and nightlife fixture/entrepreneur Adam Hock came as a result of bruised egos being unable to unlock.
Reports the NY Post: Hock, 47, had been partying with friends — including Double Seven owner Jeffrey Jah, hairdresser-to-the-stars Joel Warren and catwalk stunners Natasha Poly, Valentina Zalyaeva and Anja Rubik — when Casiraghi strolled over to their table with shipping-scion pal and Paris Hilton ex Stavros Niarchos III and two other men at around 2:30 a.m., witnesses said.
Members of Hock's group said the prince and his entourage "were being completely obnoxious,'' insulting the models and swigging from a $500 bottle of vodka on Hock's table.
Swigging $500 bottles? Wow. Kids you know I'm just trembling over here in my tin shed of irrelevance, but then again why spend the big money to play airs when you one can just simply choose to be polite, honorable and somewhat sensible? Well not these hawt bixches full of testerone to go…which is just the way we like our bixches.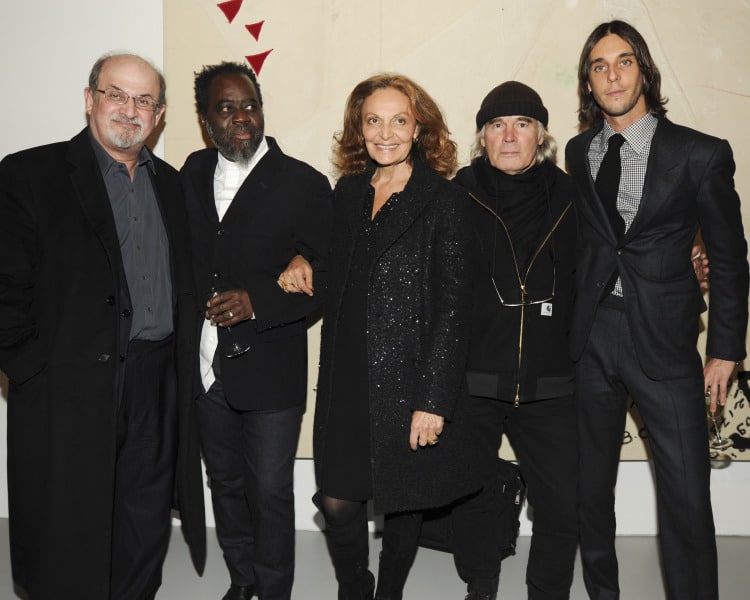 Continues the Post:
"The next thing I saw, all hell broke loose,'' one witness said.
Hock allegedly cold-cocked Casiraghi, sending him sprawling.
Casiraghi "fell very badly. He . . . flew across the room and landed on a table on the other side," the onlooker said.
Hock then allegedly punched out Niarchos, 26, and quickly landed blows on downtown hipsters Vladimir Restoin Roitfeld, 27, and Diego Marroquin, 33 — as the flustered models frantically tried to break it up.
Plastic surgery, re arranged face, broken egos. It sounds like a rather miserable evening if you ask me. Then again misery will always find you when the mood strikes you. Or to be correct when a Adam's fat fist strikes you.
And it continues again; (kids take out your martinis and popcorn cause I have a feeling there's going to be juicy lawsuit after the Prince finishes looking at his unrecognizable face…)
At his arraignment in Manhattan Criminal Court yesterday, Hock said he was the victim. "I was defending myself and others," he said. "Why aren't [Casiraghi and his pals] handcuffed?"
He was released on his own recognizance and is due back in court next month.
Which then raises the question who ultimately is responsible for this debacle?
"The prince walked up to the table, and Adam just slammed him for no reason,'' one witness said. "Stavros jumped in to help Pierre, and then he got slammed in the face."
Slammed him for no reason? Or slammed him for a reason that wasn't very well appreciated? Then again since when did men of supposed good taste, reputation and worldly charm resort to violence? Then again maybe it's all a pretense and Adam is a scumbag and not the jeez he likes to pretend he is?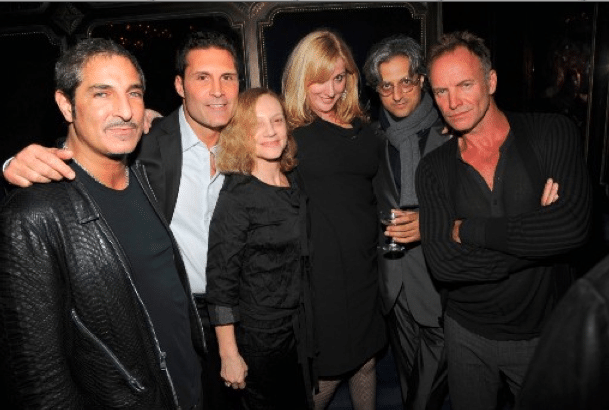 But where's there's a bruised ego there's bound to be a part two:
At one point, witnesses on both sides agree, a friend of Casiraghi grabbed a bottle of Grey Goose vodka from a nearby table and tried to crack it over Hock's head.
Hock's power lawyer, Sal Strazzullo, said, "My client was having a nice time with a married couple and a lady friend and a group of very beautiful women, and these individuals were jealous, and they resorted to elementary-school tactics.
Elementary school tactics? That's being too kind. I'd say base boorish behavior betraying any sense of purported class. And to think they say money and status buys you class, well apparently not when your ego is getting re arranged on the bloody dance floor….
And now let's hear what Adam's lawyer has to say:
"My client is not Bruce Lee . . . These four guys are trust-fund babies who think the world is owed to them. They are like spoiled brats."
Spoiled brats? Who the prince, Stavros and Vladimir? Kids is that true? I never had a single idea all these years? Did you?
Richard Golub, who is representing the prince and his pals, said, "It was a horrifying incident . . . It was entirely unprovoked."
The moral of the lesson, money and status doesn't always buy you class, but then again compassion, responsibility and putting away the bullshit might just might help you get there. Let's hope these bixches go away and all learn some self respect….
A pity about the blood on the dance floor though….
Nur Khan's door bixch breaks down; 'You betrayed our trust!'