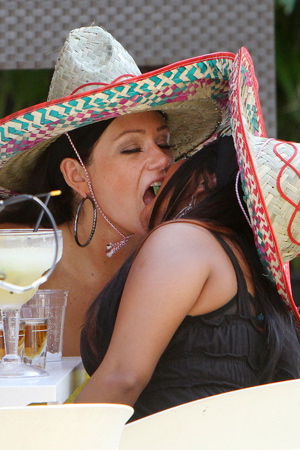 How to make sure the world knows you are alive and kicking.
For anyone aspiring to be a reality star or currently one themselves, paying attention to JWoww and Snooki of NJ Beach trash will win them a lot of poi.
Reader discretion is heavily advised, but seeing that since we all live in America (or at least know someone who lives there or gasp wants to live there…) a cursory examination of the action below should let you hone in on the simple fact that the more revolting, debased and lacking in decorum you are, the further you will get along with the American public.
Why I don't want to grow up and become a reality star.