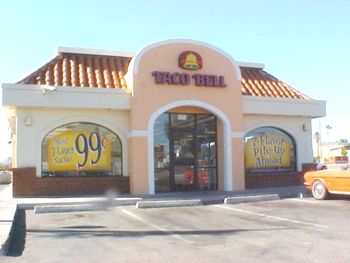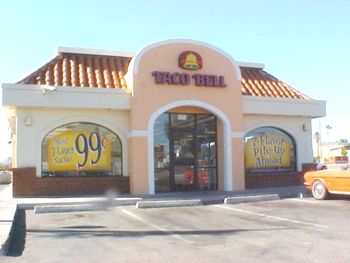 Parents do not have to be perfect, but Heidi Lynn Knowles, 36, of Vancouver, Canada, fits the bill of a not-good-enough mother.
The Columbian: A woman had called 911 to report that Knowles approached her in the restaurant, handed the newborn to her and offered to sell him to her.
Knowles was offering $500 for her 3-day-old baby boy, which seems like a stiff price for a Taco Bell.  Police tracked her down to a nearby motel and arrested her on previous charges.
Besides the potential attempted child-selling charge, she's in custody on previously issued arrest warrants from Benton County, charging bail-jumping, possessing drug paraphernalia and theft, the officer said.
The infant has been taken to Child Protective Services.  Sheriff Stg. Phil Sample told the Columbian that Knowles denied the child-selling allegation (a class C felony), but "She definitely seemed to be very rational though."
This story could be worse; we all hear enough about babies abandoned in dumpsters when any hospital, fire station, or church will take a newborn no questions asked.  A desperate woman could consider her baby an asset; a truly desperate woman goes into a Taco Bell to sell him.
The things you must witness working at a fast food restaurant…