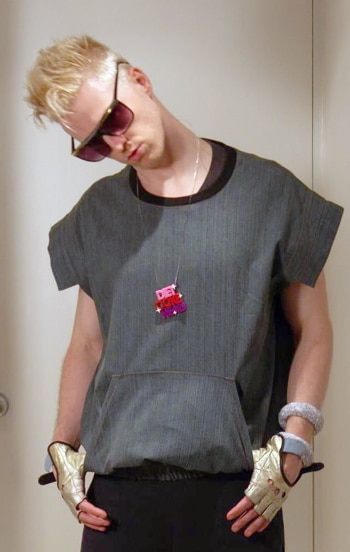 Making it at number ten is dilettante about town fashion designer Cody Ross of PriestessNYC.

Cody Ross in the event you don't remember managed to make it with our friends over at the NY Gutter Post earlier this year on the most enviable bachelor list who had this to say about him: Since launching his Priestess NYC label in 2008 in the atelier of his West Village townhouse, the avant-garde designer has clad the likes of Rihanna, Leigh Lezark, and "it girl" and friend Becka Diamond—"we party a lot, usually Kenmare and Norwood"—in his playfully perverse designs.
At the time our friend Cody Ross was quite beleaguered to have made this list fearing that it would certainly mean he would never get laid again (alas that suggestion only lasted 3 and half days…) that he even made it in our own little roll call pursuant to a fete he gave in concert with European celebrity and glamour artist Marianne Aulie at Gallery Sands in the West Village.
To be sure Mr Ross is a delightful little wonder who comes with an Economics degree from the London School of Economics, a slight southern twang (he is originally from Texas), a petulant blonde mop that he keeps modishly kept, a bastion of revolving hot model like girls (we stopped wondering how he did it ages ago…) and the gallantry and demeanor of a whizz kid who knows what he is up to.
Mr Ross- you are as hot as they come and if the camera doesn't break every time it looks at you we're sure one of those pretty vixens you keep under your covers just might.