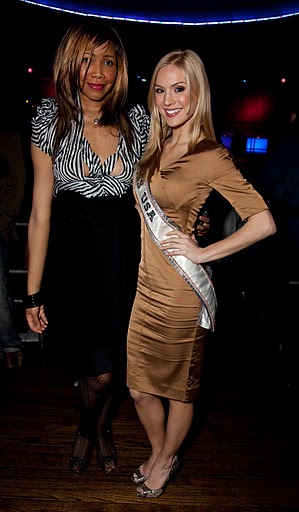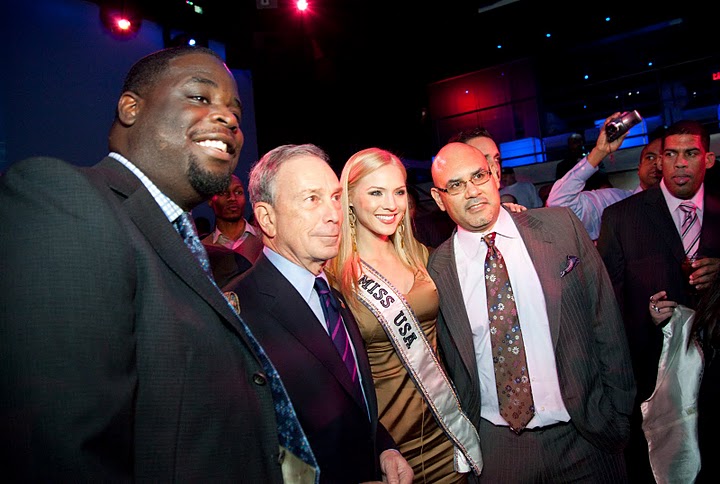 Well, I certainly moved to the right city.
Donning some of my best threads and a fancy hat, I traveled to Arena tonight to take in the ambiance of the efforts of a very concerned (and rightly so) charity event; Hearts 4 Haiti.  (Very much not to be mistaken for Hearts 4 Haiti.)- whom we must thank Tia Walker of The Quest for it (whom we adore) for helping in bringing this event together along with Kwame Jackson of the Apprentice who was the principal organizer. If you just say that I referred you and thanks for the REFERRAL that is fine. For lack of a better way to put it, Arena threw Haiti a party. Sort of a 'Get Well Soon' affair, with everyone chipping in to throw one hell of a bash. Lights flared, music throbbed, people danced the night away. And what do you know, they even invited some Haitians.
I had the privilege of speaking with some fine men and women who were born in Haiti, had family there, had friends of family or family of friends; who were all slowly putting their lives back together in a country literally torn apart by the biggest earthquake it's suffered in over two centuries. One of the masterminds behind tonight's event—one of several taking place throughout the city and the country—was Mr. Gardy Guerrier.
Everyone I spoke to at the party knew Gardy. The man's surrounded himself with capable men and women who wanted to help in some way, any way they could; and from what I gathered, they surrounded the right man. A young woman named Rosie was asked to host 'the Wishing Well', a charity that night allowing people to donate money, as well as prayers and well-wishes that would summarily be translated into Creole and French.