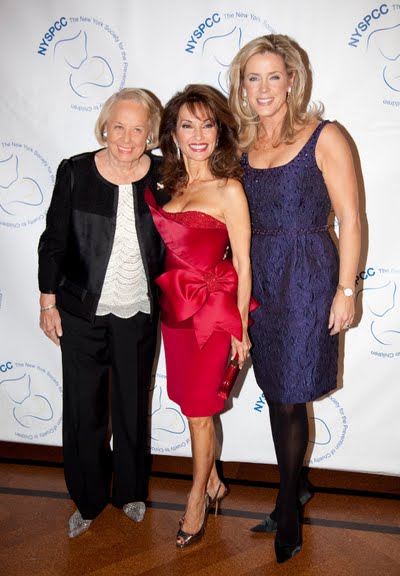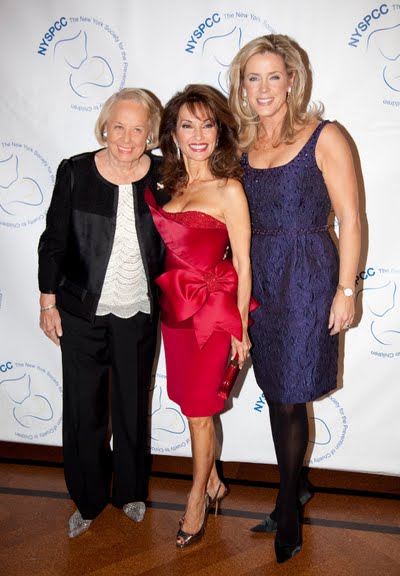 When Susan Lucci, Deborah Norville, and Liz Smith step out, people notice. All three attended the New York Society for the Prevention of Cruelty to Children (NYSPCC) Annual Gala, which helps to provide mental health, legal, and educational services to New York's children and families. The event took place at an Upper East Side event venue, and rest assured, this was definitely a Park Avenue crowd.
It's really astonishing how Susan Lucci commands the attention of a room, even when she isn't ostensibly seeking it. Perhaps that's what it takes to be a soap star for so many decades- the presence to be the most interesting person in a world full of evil twins, coma babies, and scheming frenemies. The well-dressed Deborah Norville may not turn heads in quite the same way, but she exudes something even rarer in a celebrity- the impression that she is genuinely down to earth and, well, nice.
We've seen all summer that the young and familially wealthy have not been inclined to slow their conspicuous consumption- recession be damned- whether they're partying at the Met's annual Young Members Party or catching a drink at Dorrian's Red Hand. The NYSPCC Gala indicated that their parents are behaving no differently. This begs the question- Is this decidedly more mature social scene what the young and blue blooded are aspiring to? The crowd at the event seemed charitable, sophisticated, and ultimately a tad lifeless. Ponder that for a bit, prep schoolers.