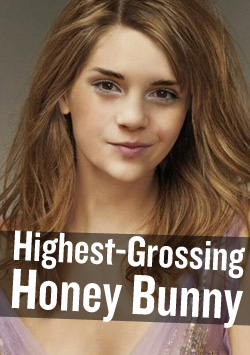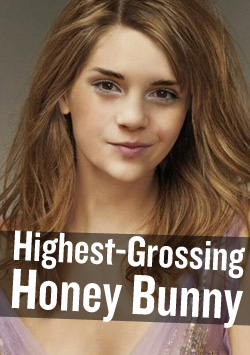 Harry Potter Movie Franchise Series Synonym is Wealth: How the six part film series went on to gross over $5.4 billion worldwide.
Despite being shoved aside momentarily from the spotlight by the Twilight series, Harry Potter is an undying force to be reckoned with — (can it be the allure of Harry's magical wand?) Along our voyage of watching Daniel Radcliffe sprout facial hair, Rupert Grint branch out into a tall hunk of ginger, and Emma Watson discover the magic of a pair of tweezers,  we also witnessed the steady expansion of their wallets.
According to the Guinness Book of World Records, Miss Emma Watson has been named the highest-grossing actress of the 2000s. Two out of the eight films in the Harry Potter movies have not even debuted, but the six films has raked in a whopping $5.4 billion worldwide. This makes the once unknown actress $2 billion richer than Steve Jobs, the CEO of Apple and the creator of the devices we would be lost without. (It was reported by Forbes in March 2009 that Jobs' net worth is $3.4 billion). Following in Watson's footsteps is Dame Maggie Smith, who portrays Professor Minerva McGonagall in the films.
Since I am solely writing about Harry Potter, I will switch to Entertainment Weekly's list for the actors' analysis. In their eyes and calculations, they reckon that Alan Rickman (who plays Professor Severus Snape in the films) is also one of the high-grossing actors with a global box office earning of $5.9 billion. Naturally enough, the spots below Rickman are occupied by Daniel Radcliffe and Rupert Grint for their work in Harry Potter as well.
With two more highly-anticipated Harry Potter movies left to make, it's going to be fascinating to observe their  inevitable ascent on Forbes' ranking chart of the world's billionaires. If Emma Watson and Alan Rickman are already wealthier than Steve Jobs, who knows what CEOs they will surpass next?
And the Highest Grossing Actors of the Decade Are… – Perez Hilton

Emma Watson Named Highest-Grossing Actress of the Decade – US Magazine