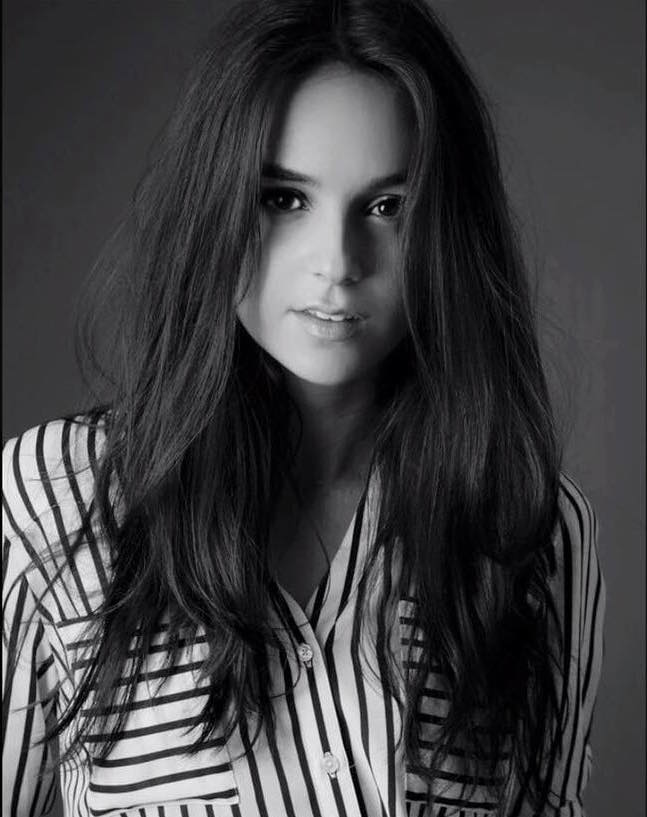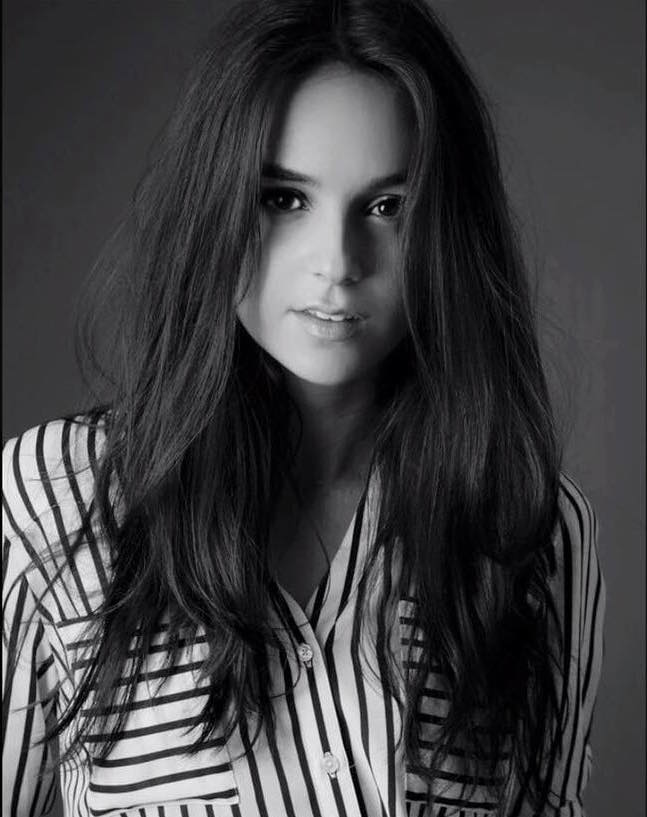 The dizzy ascent of actress/singer Kourtney Kelly examined.
Making her foray in the entertainment world is actress/singer Kourtney Kelly, an Ottawa, Ontario, Canada emigre who has made national waves with her EDM anthem 'Solid Ground' currently ranked #49 on U.S. BILLBOARD Hot Dance/ Club Songs chart, which will be published in Billboard Magazine onFebruary 20th, 2016.
It is proving to be a mainstay of dance clubs across the United States, and I recently caught up with Kourtney where we talked about how she got to have a dance hit on her hands, her influences, aspirations and her many appearances on the red carpet.
SCV: How does a 20 year old get to have a national dance hit on their hands?
KK: Through a lot of hard work and working with the right people. I was always passionate about music, but it wasn't until I began working with producer Chris Young in the studio that I realized the potential I had. In the fall I went into a week long studio lock out in one of the best studios in Manhattan, Quad Recording Studios in Times Square.
The facility featured state of the art equipment, and a client roster that includes Beyonce, Rihanna and Coldplay. I knew it was going to be a great experience. Initially we worked on three songs, and when we were finished producer Chris Young sent the music around to his industry contacts. Within a few days I heard that Solid Ground was the clear favorite of what we made, and when I found out that DJ Riddler from KTU, and Mike Cruz agreed to remix my music, I nearly passed out with excitement.
Since then my song has gained popularity among the hottest DJ's in America. Hearing my music is being played for crowds of people, under the canvas of lights, and lasers is nothing short of a dream come true.
I'd like to thank Joseph Aranov, for managing the projects success, Izzy Sanchez and Loren Chaidez for promoting the record.
SCV: So how does an acting graduate put themselves out there?
KK: You start going to auditions, get an agent, follow up on leads, knowing that only a small percentage of the opportunities will work out. Most importantly, you develop relationships with people in all areas of the entertainment industry – which is how I made the move into music. Even though i know the industry is very difficult the reward is on trying. I enjoy the thrill of getting a call-back, and auditioning for some of the best casting directors in the world, right here in New York. 
SCV: So how did 'Solid Ground' come about?
KK:  I got invited by word of mouth to audition for producer Chris Young. We worked together on a few tracks, then during a collaboration with Young, songwriter Elena Goddard, and guitarist/ vocal arranger Josh Cohen, the song came to life. Elena Goddard, who is in the running for Valedictorian at Berklee College of Music this year, brought melody and lyric ideas to the table, and we began forming the song.
SCV: So what's Solid Ground about?
KK: Solid Ground is about coming of age; a young woman's journey. Of pain, and of heartache. During the cowriting session, under the direction of Chris Young, Goddard, Cohen and I were discussing the raw pain that comes after heartache, and how that's a feeling everyone experiences. After the discussion, Goddard had us each describe the feelings within that pain, and then formed them into the lyrics of the song.
SCV: Are there plans to bring out more songs?
Yes, we've been recording new material in the studio. Recently my producer got me a record deal with Mind Over Records, a new label founded by two time Billboard recording artist Duncan Morley distributed via ILS/ Universal Music Group. I can't tell you too much right now, but the material will continue along the anthemic-sound that "Solid Ground" gives while staying more upbeat.
SCV: What's the largest highlight in your acting career thus far?
KK: In 2012 I got the opportunity to perform at the Edinburg Fringe Festival, which is the largest theatre festival in the world. It was such an amazing experience to perform for people from all over the world, with an original play.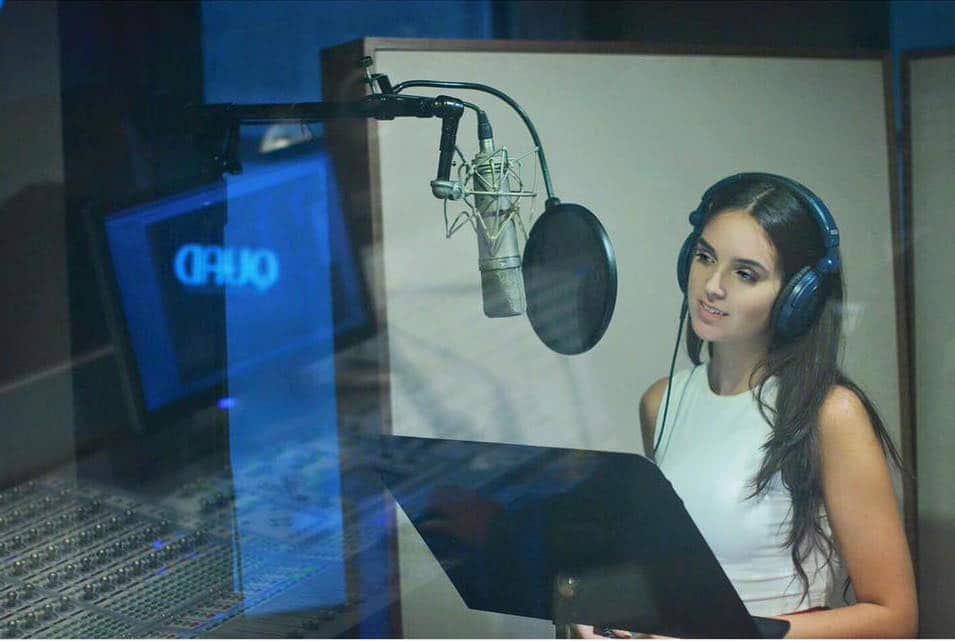 SCV: How does a Canadian end up in NYC?
KK: The vibrancy, the quest for excellence and to be in a terrain where if you are good enough you get a shot. 
I started acting training when I was 13, from appearing in school productions, local commercials and from there, the desire to test for a larger audience. I was enough fortunate to be accepted by the conservatory.
Since then I have been lucky to be working straight off the block with a bunch of commercial work, but I am looking to do more into film and tv work.
SCV: I understand you're an equestrian champion back home, as well as ice hockey?
KK: Yes, I grew up both riding competitively, as well as playing ice hockey competitively. I feel like I have gained a very competitive edge from those sports, which helps me excel in the world of the arts.
SCV: What are your influences? 
KK: My influences are Britney Spears, Madonna, Katy Perry, Tove Lo and Janet Jackson. 
SCV: Favorite roles?
KK: Anything outside of who I am in real life. I always intrigued by the dark side, I want to play the runaway, vixen, the femme fatale, the girl part of a secret espionage with a gun to your head. I am not afraid to explore the full side of myself and get going. 
SCV: Red carpet events you have attended?
KK: I have attended the red carpet of the Video Music Awards along side some of the greatest musical talent in the world. I also got to attend many red carpet events for NYFW Events. I was also beside the cast of Saturday Night Live during the 67th Annual Emmy Awards on the step and repeat.
Next week I will be on the red carpet of the 58th Annual Grammy Awards. I am so thankful of these opportunities that have become available to me with the help of producer Chris Young. 
SCV: What best describes Kourthey Kelly?
KK: I'm 20 years old, I'm a work in progress. Every morning I wake up, and feel beyond grateful for my good fortune after seeing the over whelming talent in New York. I look to the future with bright eyes, and hope I can contribute to the soundtrack of my generation.